MARINE PAINTINGS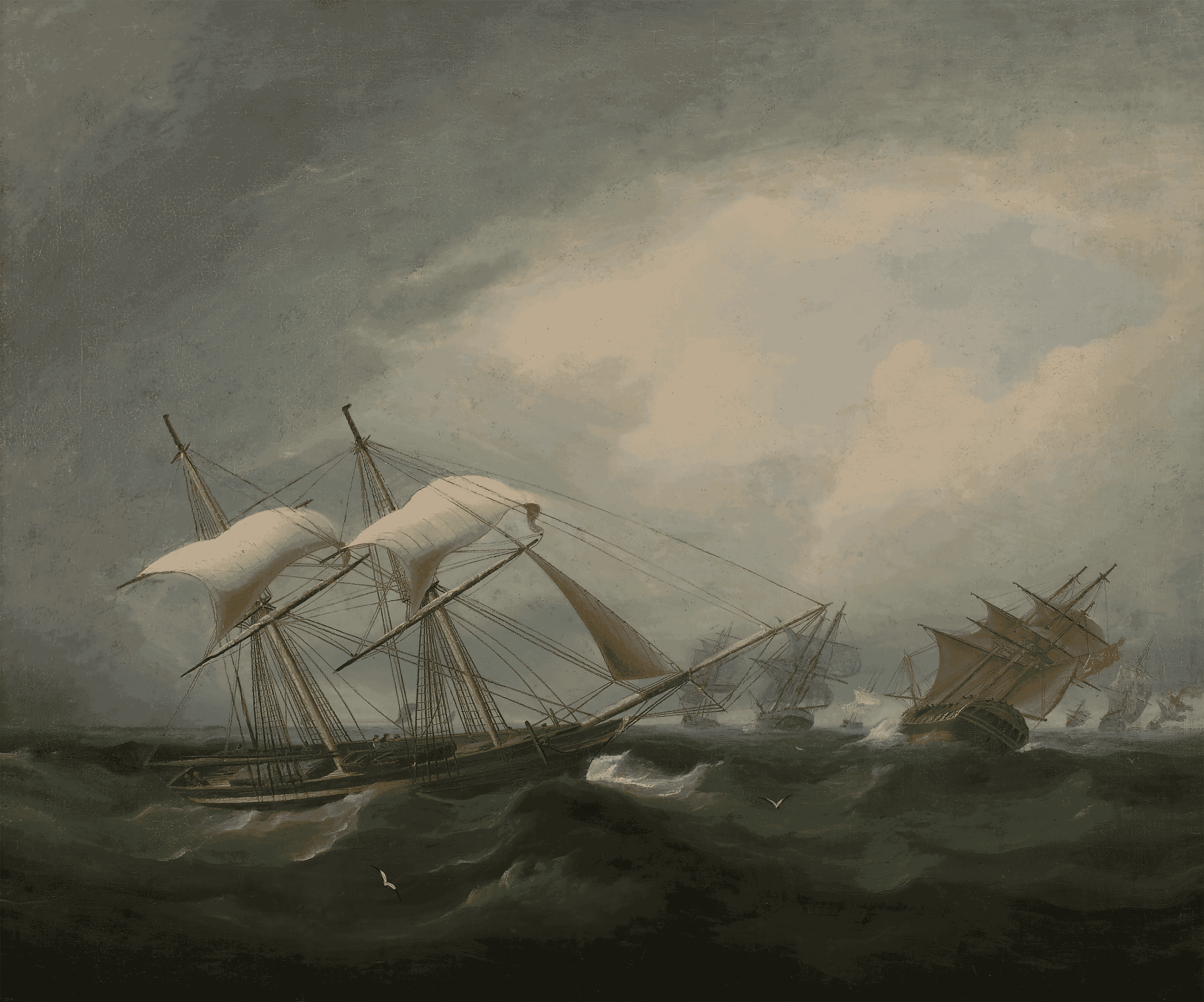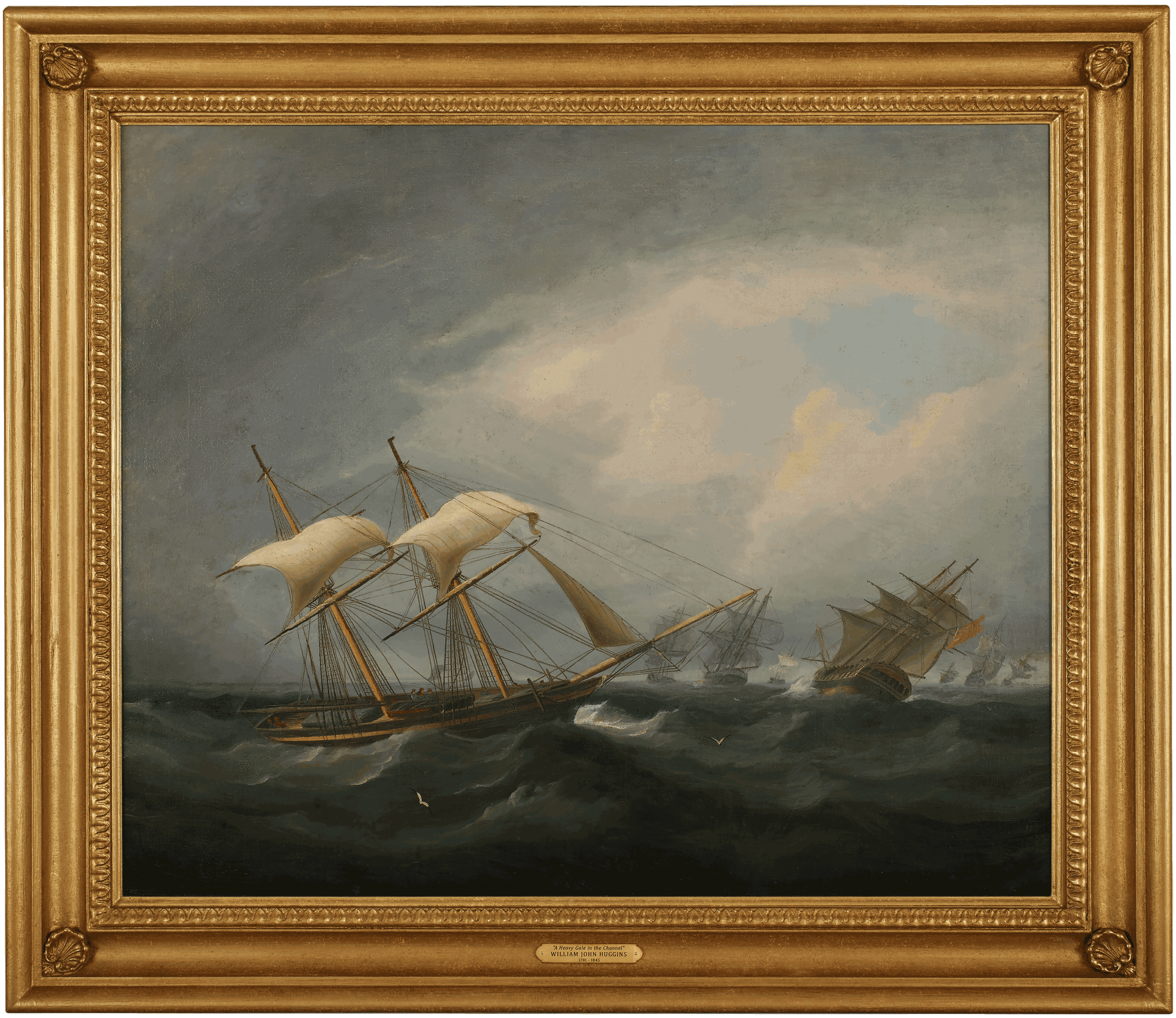 WILLIAM HUGGINS
1781-1845
"A Heavy Gale in the English Channel"
The celebrated marine artist William John Huggins began his career with the East India Company, serving as a steward and assistant to the purser aboard the Perseverance, which sailed for Bombay and China in December, 1812, returning home in August 1814.
According to one contemporary source, he produced many drawings of ships and landscapes in China and elsewhere during this voyage, and these proved to be an invaluable source of reference for his later oil paintings.
In 1814 William Huggins returned home to London, where he was commissioned by the East India Company to paint a large number of their ships from his new studio at Leadenhall Street, very near the headquarters of the Company.
Huggins began exhibiting his paintings at the Royal Academy from 1817 to 1828, with an interval until 1835, when he resumed exhibiting there until 1844, the year before his death. He first exhibited at the British Institution in 1825, and then regularly from 1827 until 1838, with his last work shown there in 1844. In 1836 he received the great honour of becoming Official Marine Painter to His Majesty King William IV.
Many of William Huggins' paintings were engraved by his son-in-law, Edward Duncan (1803-1882), himself a talented marine artist.
Huggins died aged 64 at his home at 105 Leadenhall Street, London on 19th May, 1845.
Examples of his work can be seen at the National Maritime Museum at Greenwich, the Maritime Museum in Hull, the Peabody Essex Museum at Salem in Massachusetts, and the United States Naval Academy at Annapolis in Maryland.
Oil on canvas
25 x 30 inches
63.5 x 76 cms.
Framed Size
31 x 36.5 inches; 79 x 92.5 cms.