MARINE PAINTINGS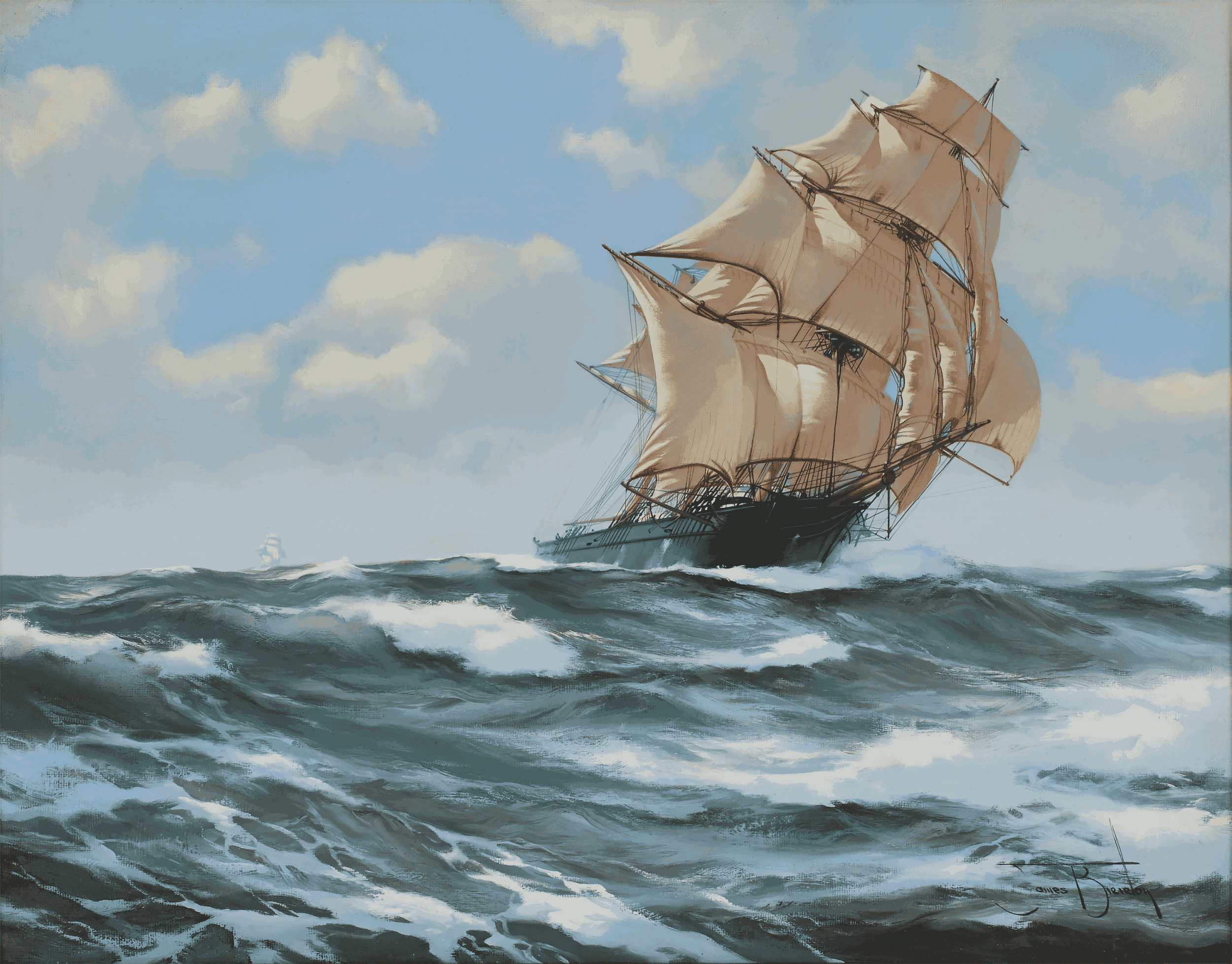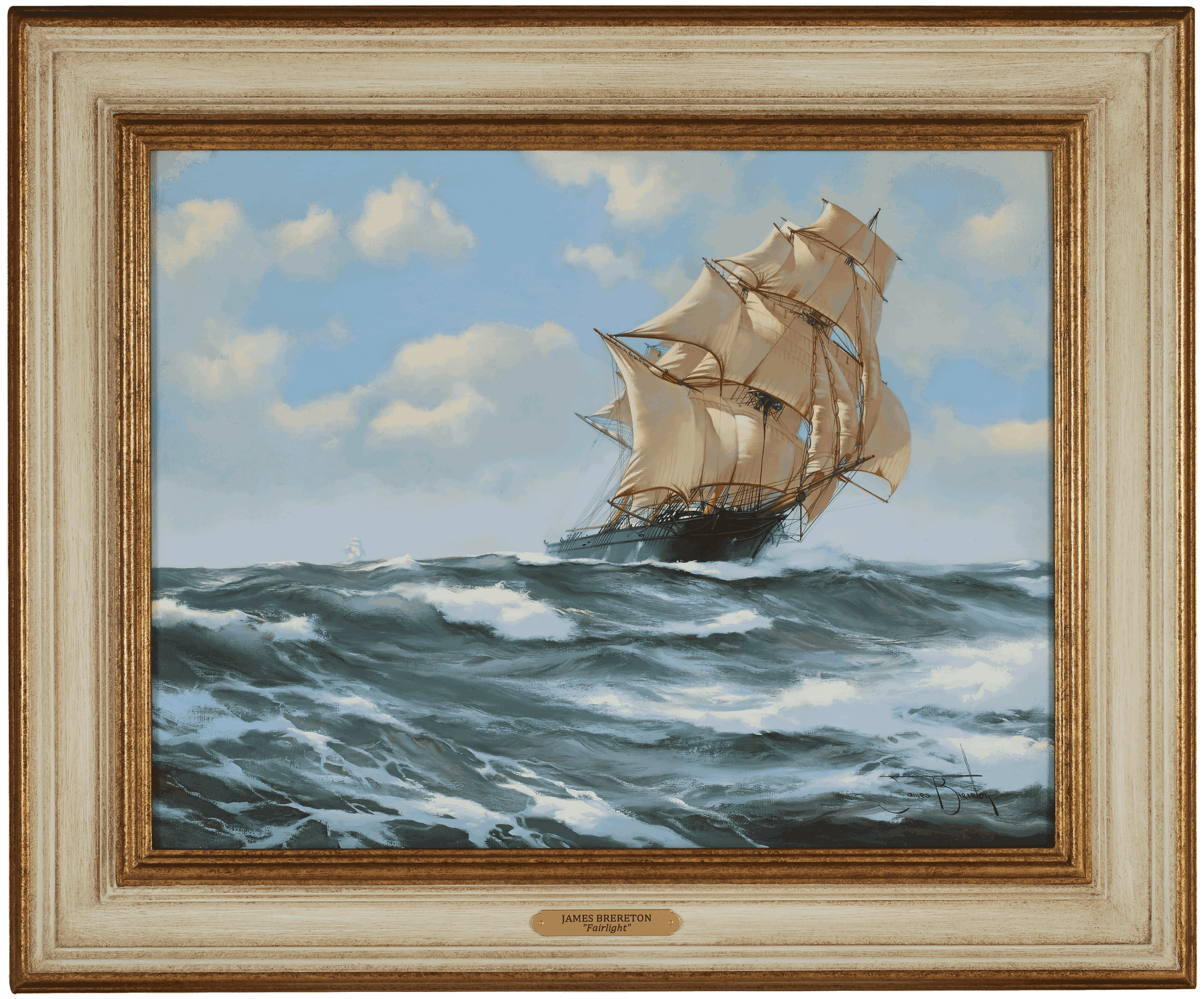 JAMES BRERETON
Born 1954
"Bounding Home, The Clipper Fairlight"
The clipper Fairlight was built at St. Helier in Jersey by F.C. Clarke and launched in 1858.
Owned by Redfern and Alexander of London, she weighed 588 tons, and measured 191.2 feet in length x 27 feet in width x 17.6 feet depth of hold.
In 1866 she was wrecked in the China Seas.
Signed
Oil on canvas
14 x 18 inches
35.5 x 45.75 cms.
Framed Size
19.75 x 23.75 inches; 50.25 x 60.5 cms.