LANDSCAPE PAINTINGS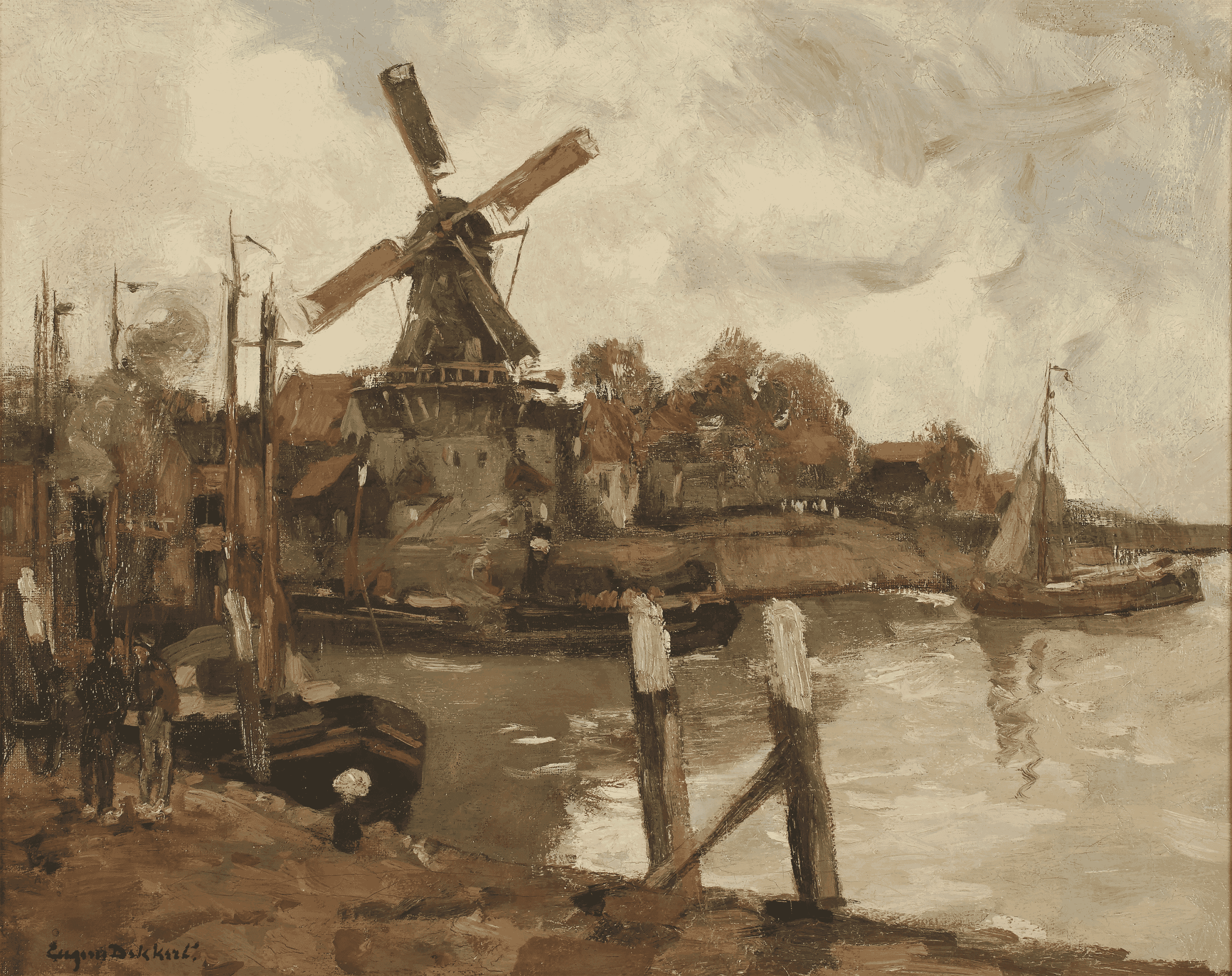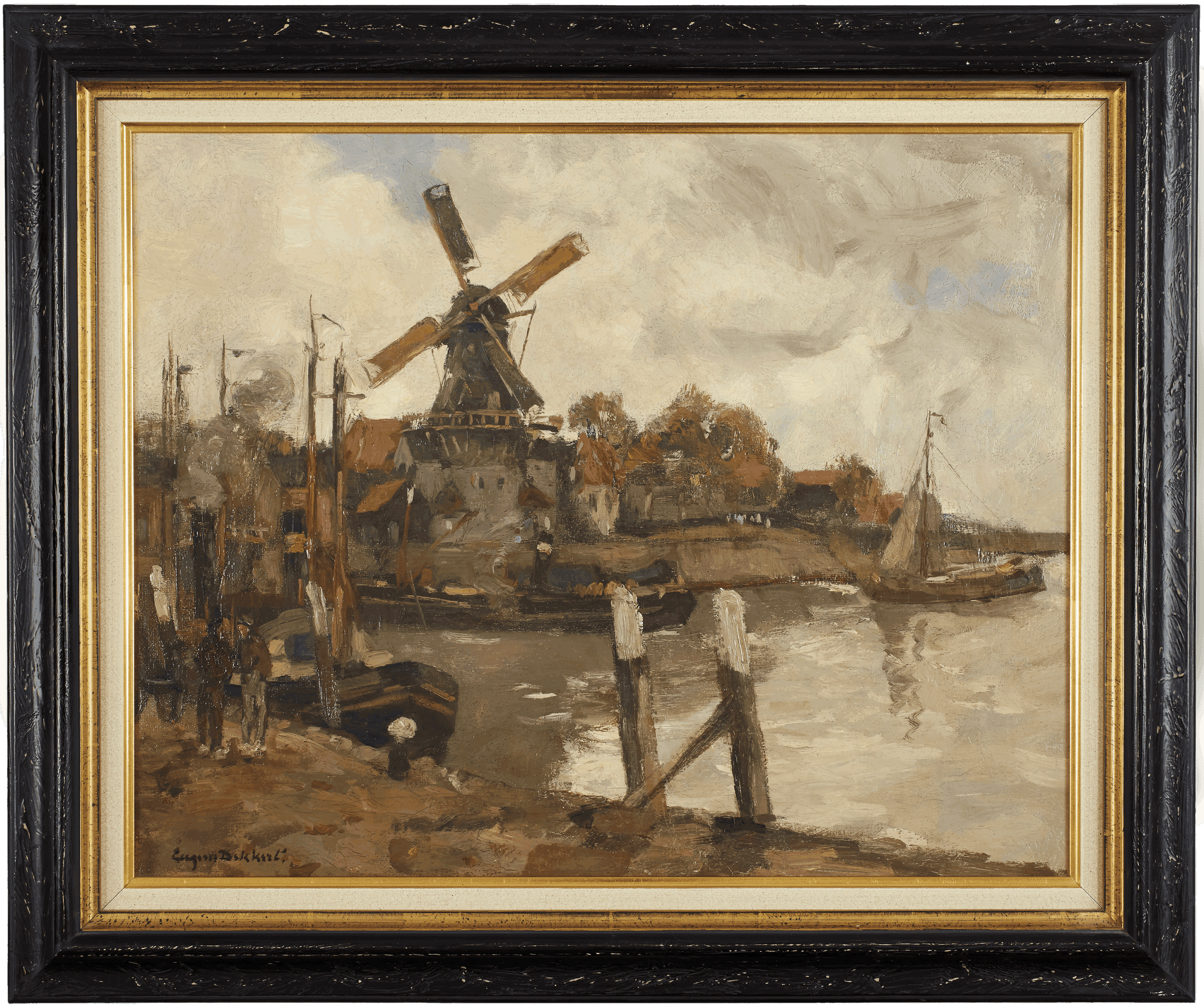 EUGEN DEKKERT
1865-1956
"Canal Scene in Old Holland"
Eugen Dekkert was born in the Prussian port of Stettin in August, 1865.
He is known to have studied at the Erdman Hummel Academy in Berlin as well as the Academy of Arts in Munich and the Glasgow School of Art.
A much travelled painter who is recorded as having worked all over his native Germany, as well as Holland and Italy, it was his close artistic association with and deep love of Scotland, and particularly Glasgow which helped to cement his artistic reputation in these Isles.
He is recorded as having lived and worked in Glasgow between the years 1899 and 1903, before settling in the sleepy little fishing and shipbuilding village of St. Monans in the East Neuk of Fife on the Scottish coast.
According to archives lodged in the University of Glasgow and contained within the section entitled "Exhibition Culture in London 1878-1908", Eugen Dekkert exhibited his paintings in 1905 and 1907 at the prestigious Bruton Galleries in Bruton Street, London W1.
Dekkert's artistic style is unmistakeable. His brushwork is bold, broad, expressive and uncompromising, the power of his imagery enhanced by a palette of rich earthy hues,
Eugen Dekkert died in the Bavarian mountain resort of Garmisch-Partenkirchen in 1956, and today an example of his work entitled "Scottish Fishing Village" is held by the Museum of Munich. He is also well represented in his birthplace of Stettin with examples in the National Museum and the Museum of History.
Signed
Oil on canvas
16 x 20 inches
40.5 x 51 cms.
Framed Size
20.5 x 24.5 inches; 52 x 62 cms.