RECENT SALES & ARCHIVE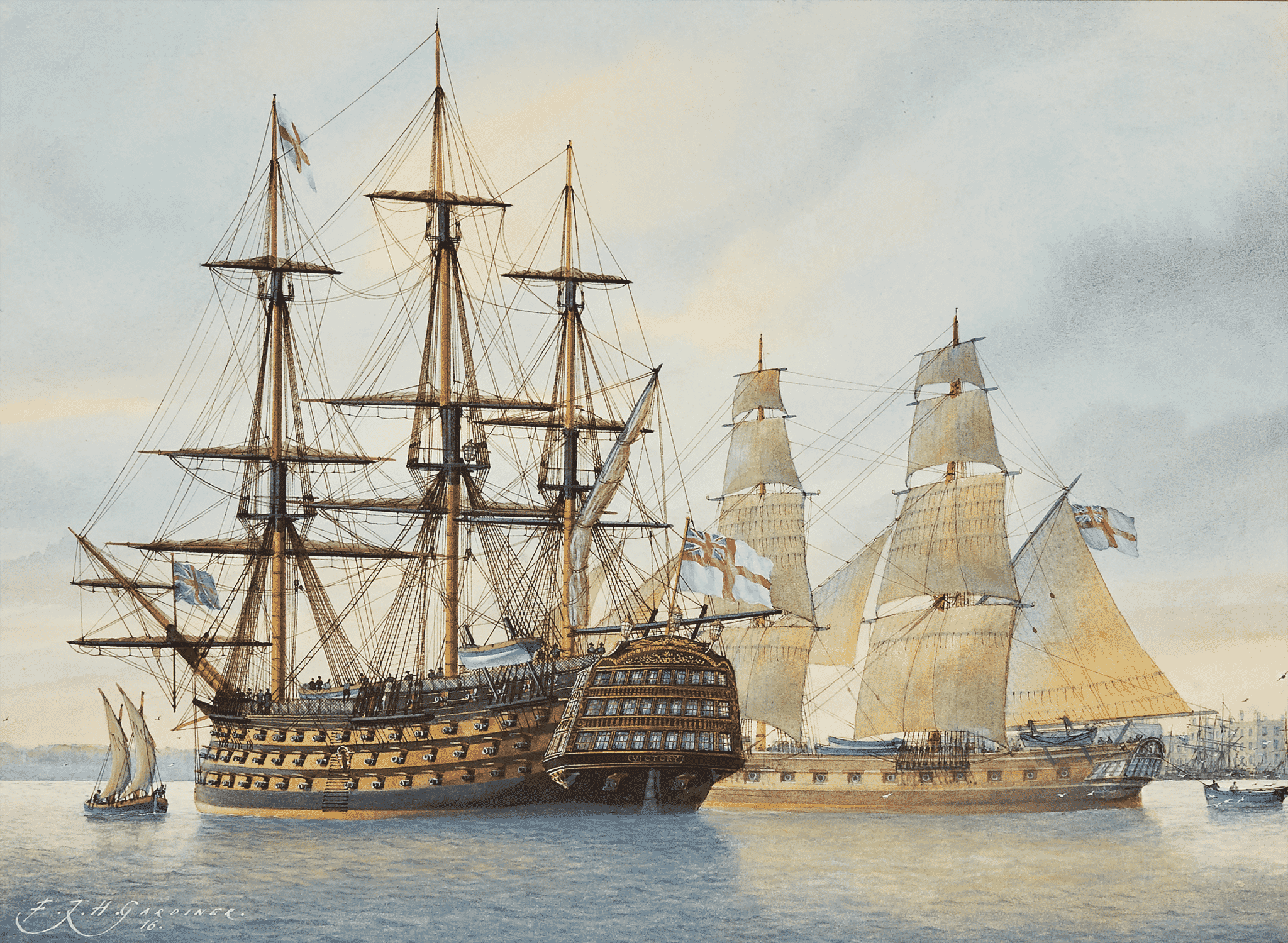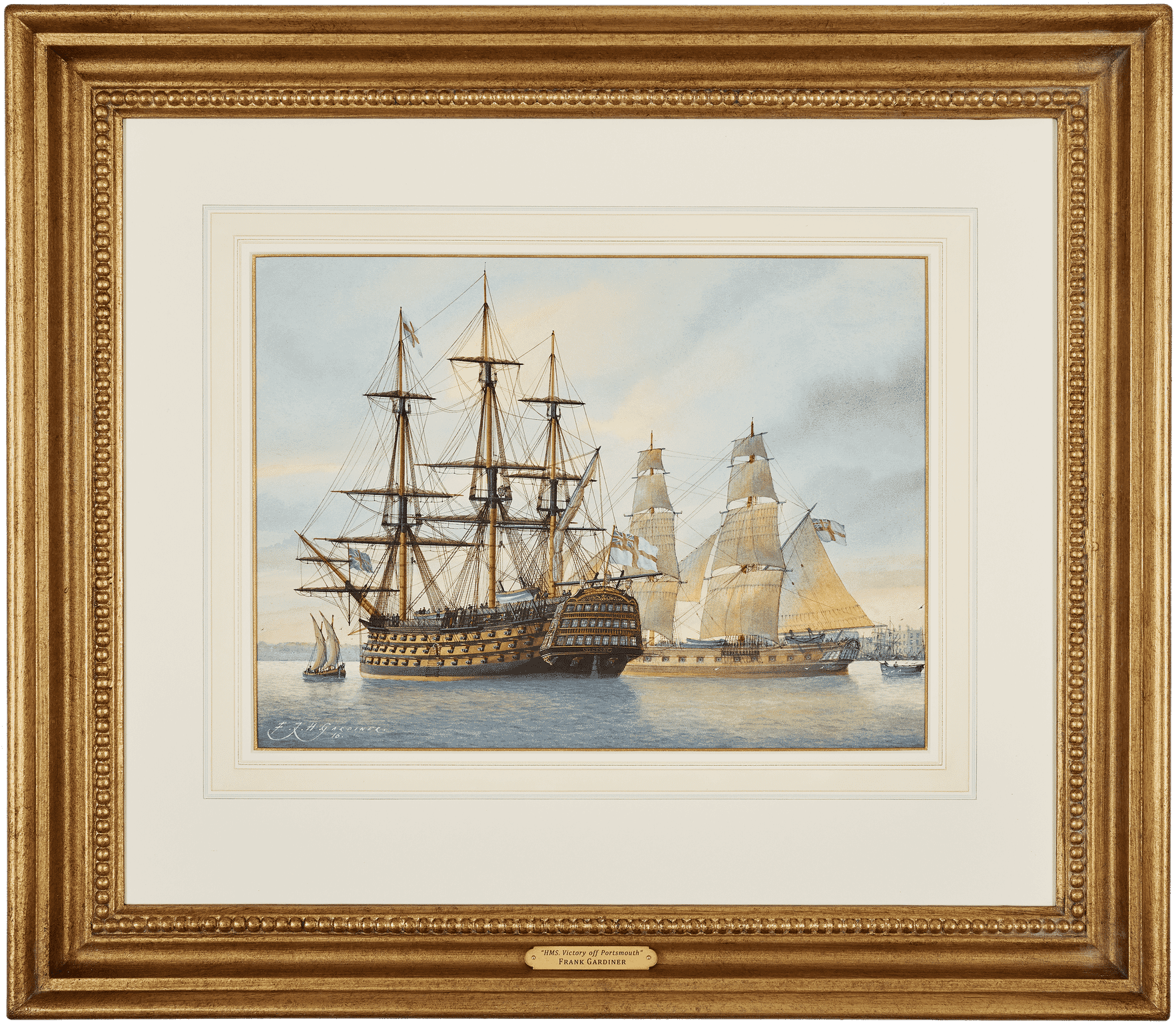 FRANK GARDINER
Born 1942
"HMS. Victory at Anchor off the Hard at Portsmouth, With a Navy Brig Under Full Sail Passing Inshore"
H.M.S. Victory, the oldest warship in the world still in commission, is undoubtedly the most famous vessel in the long history of the Royal Navy; what is often forgotten however, is that when she found her immortality at Trafalgar in 1805, she was forty years old and had already had a more illustrious career than most of the other first rates in the fleet at that time.
Designed by Surveyor Slade, Victory's keel was laid in Chatham Dockyard on 2nd  July 1759 and she was launched on 7th May 1765.
The classic 100-gun ship, she was measured at 2,162 tons and was 186 feet in length with a 52 foot beam.  Despite her size, she soon achieved a reputation for sailing as fast as a more sprightly two-decker and this quality, along with her well-seasoned frame thanks to fully six years on the stocks, helps to explain her long sea-going career and her frequent employment as a flagship.
Widely regarded as the finest ship in the fleet, it was hardly surprising that Nelson should have chosen her to carry his flag in the long hunt for the Franco-Spanish battle fleet which he finally brought to action off Cape Trafalgar on 21st  October 1805.
As flagship however, Victory proved a prime target for the enemy gunners and even though she emerged victorious from the battle, she was severely damaged and could only limp into Gibraltar for temporary repairs with the greatest difficulty.
Finally back in Portsmouth, with Nelson's body still aboard, on 4th December, she slowly made her way to Chatham where she stayed for almost two years whilst she was thoroughly repaired and, to an extent, rebuilt so as to reflect recent developments in design.
Eventually returning to sea late in 1807, Victory remained in service until 1824 when she became flagship to the C. in C. at Portsmouth, and was given a permanent mooring within the harbour until dry-docked for restoration in 1922. 
Signed
Watercolour and Gouache
11 x 15 inches; 28 x 38 cms.

Framed Size
22 x 25 inches; 56 x 63.5 cms.
Provenance
The Gardiner Family Collection
SOLD