FINE ART FOR SALE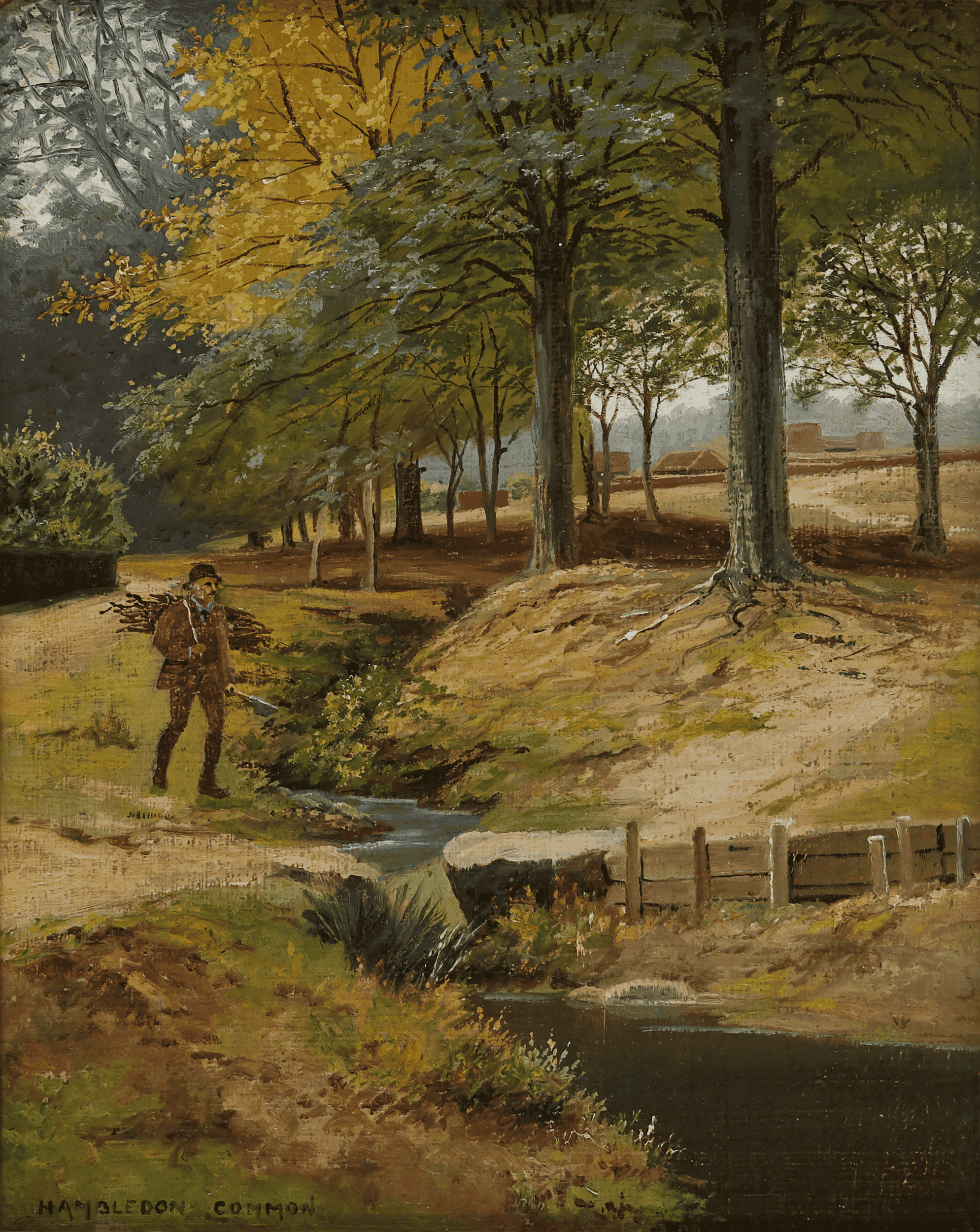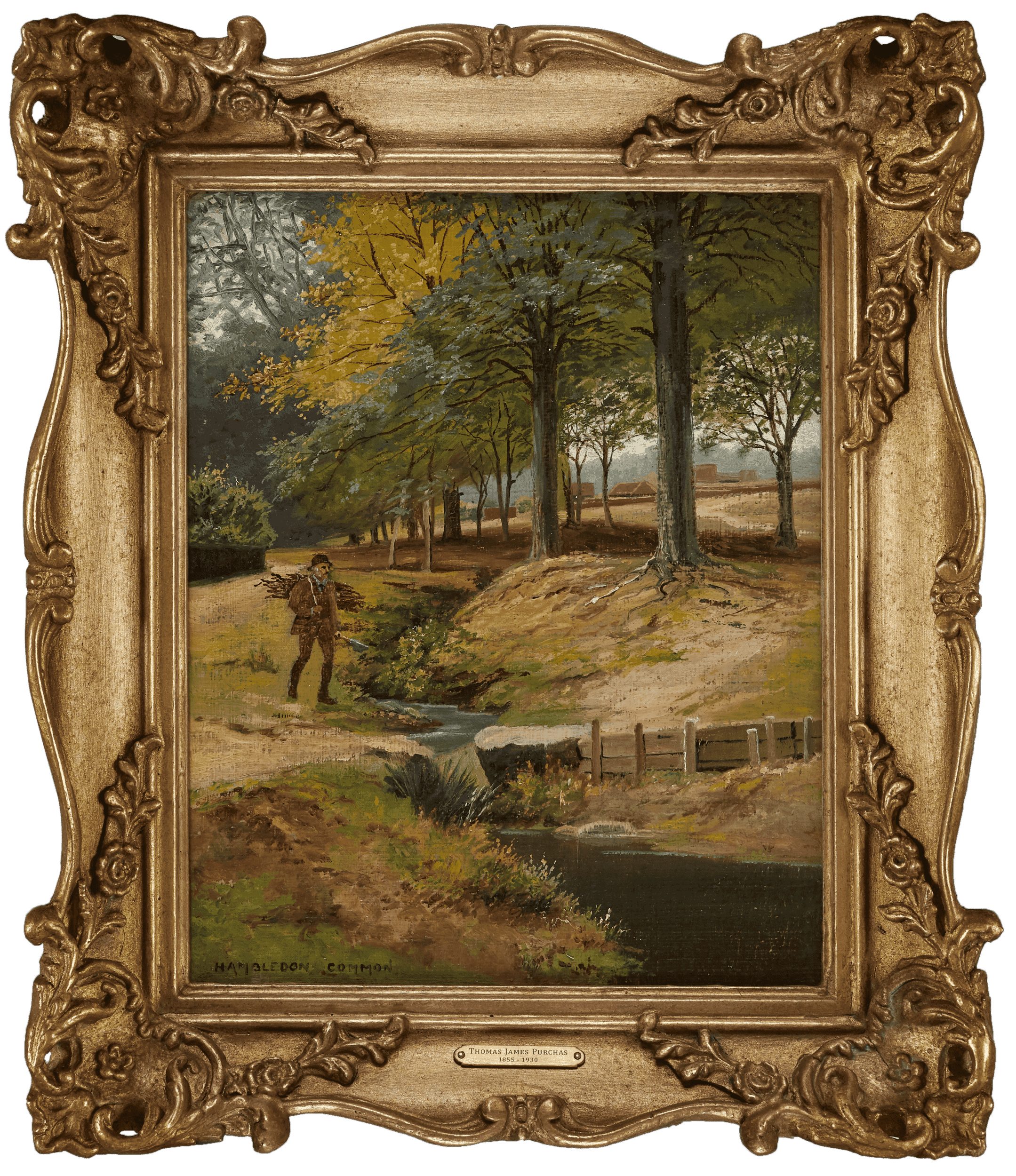 THOMAS JAMES PURCHAS
1855-1930
"Hambledon Common, Surrey"
Few biographical details exist regarding this delightful painter of rustic country scenes and coastal views.
He is known to have lived in both Guildford and Surbiton in Surrey, and between the years of 1879 and 1894 he exhibited at the following artistic venues of his day:
The Royal Academy, the Royal Society of British Artists at Suffolk Street, the Dudley Art Gallery, the Walker Art Gallery of Liverpool and the Royal Institute of Oil Painters
Thomas Purchas is recorded as having travelled extensively around the British Isles, recording and painting scenes set in his native Surrey as well as in Cornwall, Ireland, Wales; with titles such as "Horse & Cart on a Country Road", "The Sound of Kerry" (1880), "In the Harbour, Pwllheli (1883) "Gathering Seaweed"(1886),  and "St.Mawes" (1893).
The National Library of Wales holds two of his paintings, one a view of Tenby and the other entitled "Boatbuilders".
Inscribed with title
Oil on Artist's Board
10.5 x 8.5 inches
26.5 x 21.5 cms.
Framed Size
14 x 12 inches; 35.5 x 30.5 cms.