RECENT SALES & ARCHIVE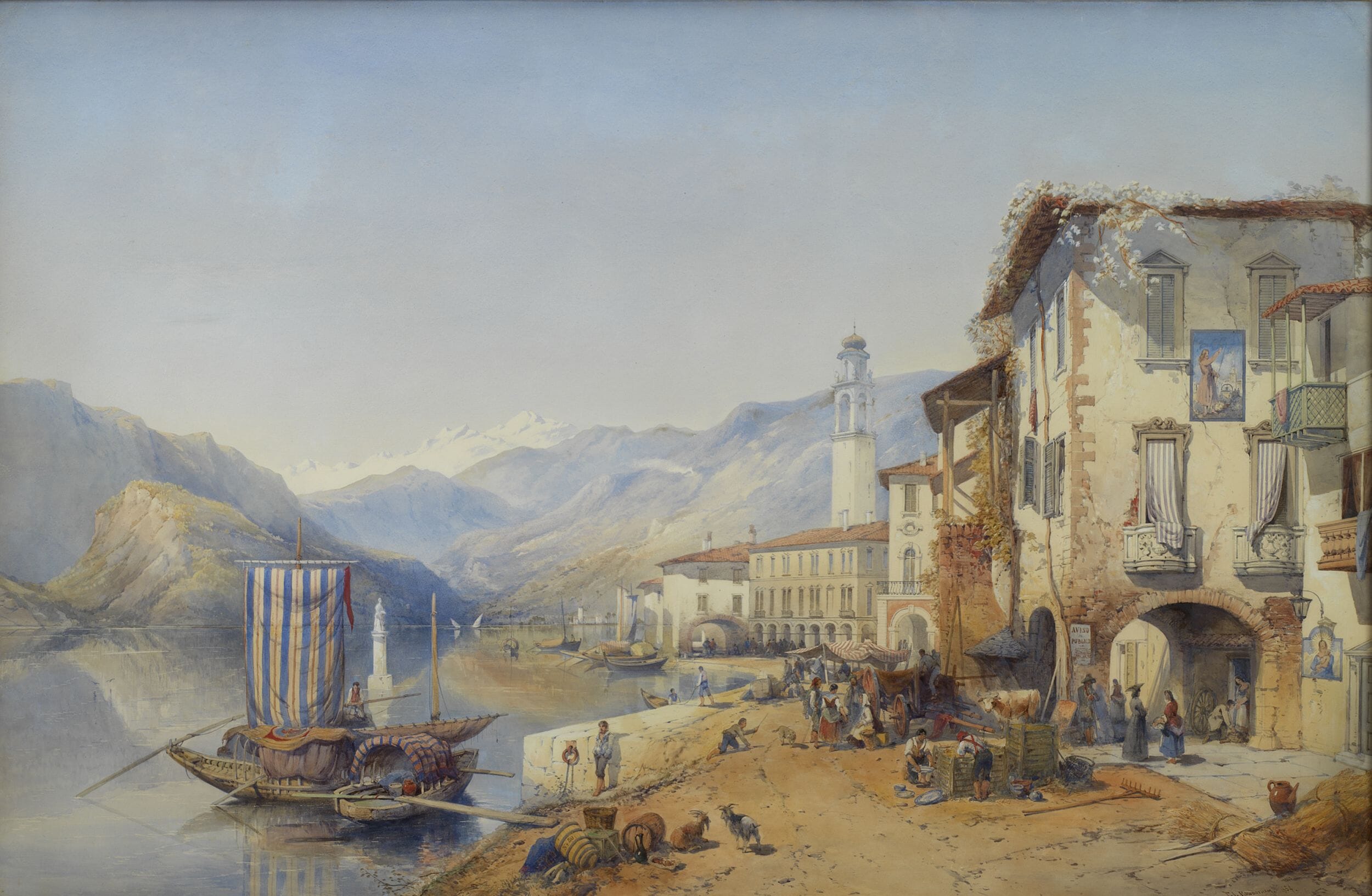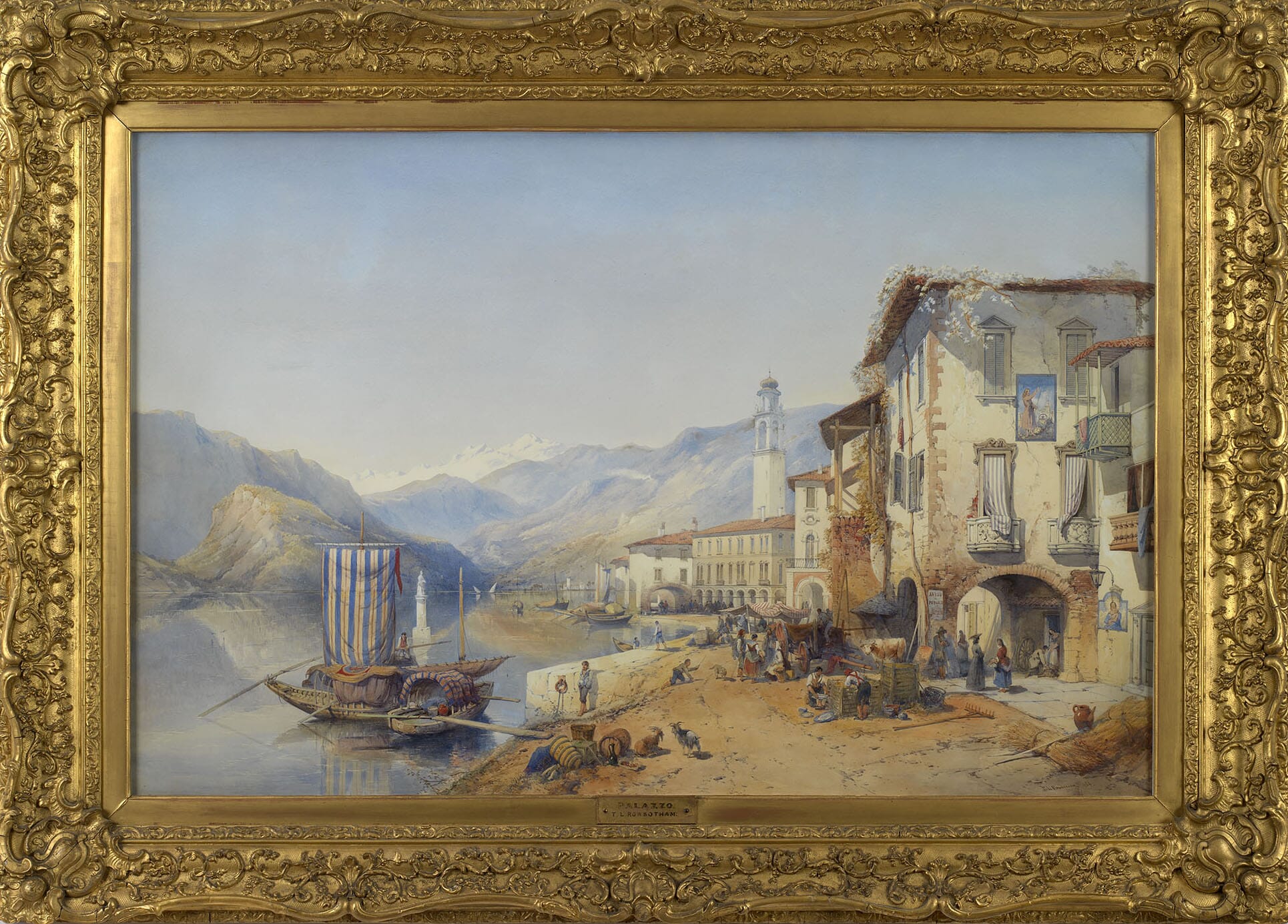 THOMAS LEESON ROWBOTHAM
1823-1875
"Pallanza, Lago di Maggiore"
The artist was born in Dublin on 21st May 1823, the son of Thomas Leeson Rowbotham, who was a landscape and marine painter. The Rowbotham family lived in Bristol until about 1835 when they moved to London, and Thomas Junior became a student at the Royal Naval School in Greenwich. By the year 1840 he was immersed in painting and sketching, and the same year he was to show 3 drawings at the Royal Academy. He showed at the other major London venues, including the Royal Society of British Artists at Suffolk Street, but it was the New Watercolour Society which marked his biggest success, with a staggering 464 pictures exhibited there.
The year 1847 showed the artist sketching around Wales, and in 1848 he became an Associate Member of the Royal Institute, which had formerly been the New Watercolour Society. In 1851 he was elected a full member of the Royal Institute (R.I.) He also visited Scotland, Germany, Italy and France. He succeeded his father as the drawing master at the Royal Naval School at New Cross, and the second half of his career saw him concentrating almost solely upon Italian scenes, these inspired by his great love of  the regional light and local landscape.
He is known to have published many sets of lithographs, and in 1875 he published a set of volumes entitled: "English Lake Scenery and Scottish Scenery". Not long afterwards he fell ill, dying in Kensington on 30th june 1875, at the relatively young age of 52 years.
Examples of the artist's work may be found in London's Victoria and Albert Museum.
Signed and dated 1854
Watercolour
28 x 42 inches
71 x 108 cms.
Framed Size
42 x 58 inches; 107 x 147 cms.