MARINE PAINTINGS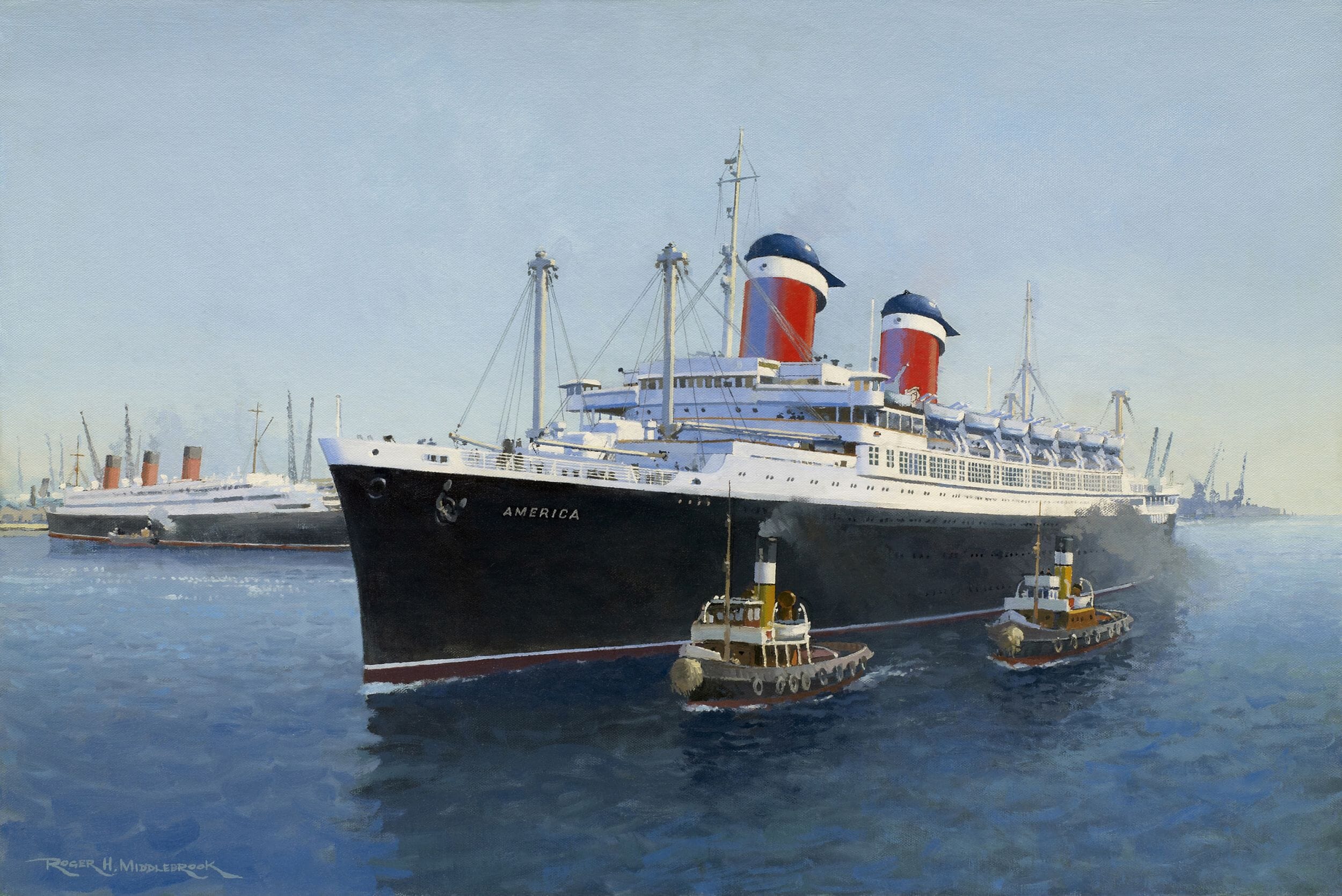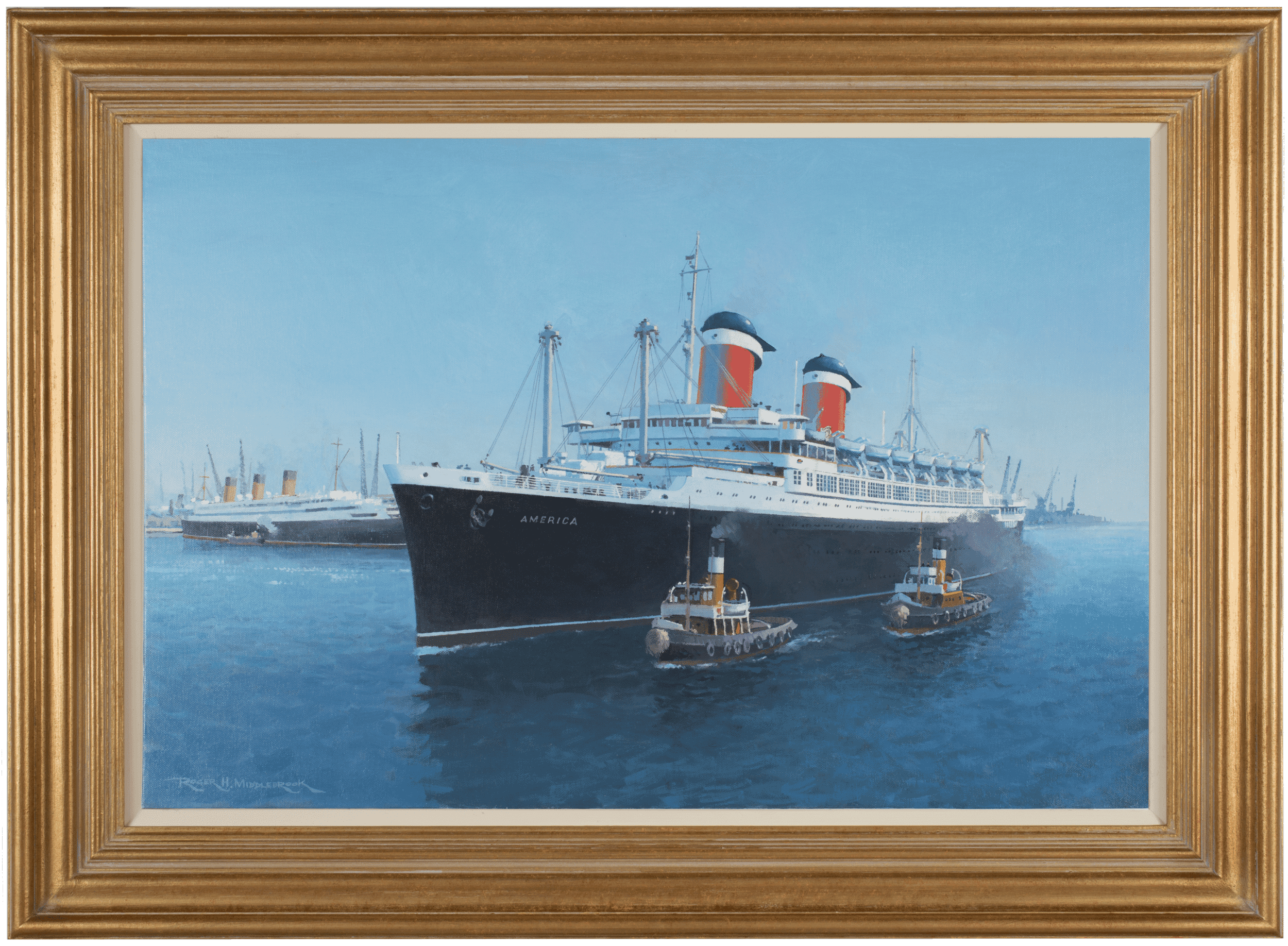 ROGER MIDDLEBROOK
Born 1929
"S.S. America Arriving at Southampton"
Measuring 663.5 feet and weighing 26,454 gross tons, The S.S. America was designed by the noted architect William Francis Gibbs and launched as a luxury liner on 31 August 1939, the very day before Hitler invaded Poland. Her original purpose now suspended, she was converted into a troopship, her original specifications for 1,200 passengers now altered to 5,400 passengers, and later to 8,000. She became the flagship of the United States Lines, and on 10 August 1940 she made her maiden voyage. She became the largest ship in the American Merchant Marine, and was to carry more than 300,000 troops all over the world, without the advantage of escort cover, and her speed of 22.5 knots and her manoeuvrability meant that she was able to outwit enemy shipping.
She survived the War and was restored to her original luxury. America was a very unusual liner, in that her interior was the first to be designed by women, who did away with the traditional and rather crusty, heavy and overwrought décor in favour of a far more friendly, modern and sophisticated design. She also incorporated the latest design materials, such as ceramics and stainless steel, as well as the latest safety features. In 1946 she sailed into New York to begin transatlantic service.
She was considered the most beautiful and elegant of American ships, and her passengers were provided with the last word in comfort, food and service. After an august 24 years, she was sold to the Greek Chandris lines, who promptly doubled passenger capacity to 2,258. Renamed the Australis, she transported passengers from Europe to the Antipodes. Her last trip to Sydney was made in 1977. Various attempts to use her as a cruise ship were scuppered, and she returned to her Greek anchorage.
Her final voyage occurred in January 1994. Now renamed America Star, she was under tow bound for Thailand when terrible weather off Fuerteventura in the Canary Islands broke her tow line. She subsequently drifted to shore and broke in half, and remains there to this very day.
Signed
Oil on canvasboard
20 x 30 inches
51 x 76 cms
Framed Size
27 x 37 inches; 69 x 94 cms.