MARINE PAINTINGS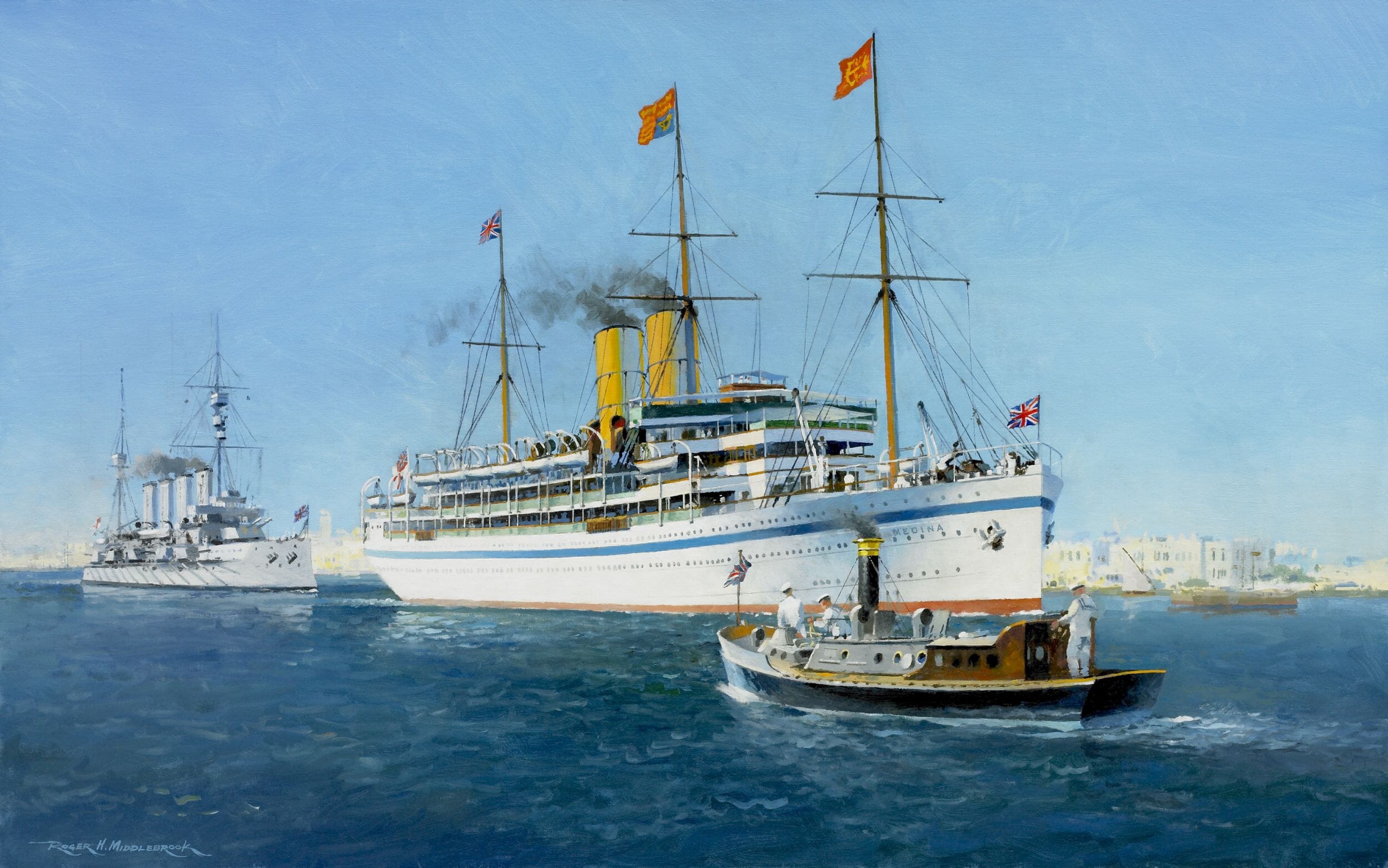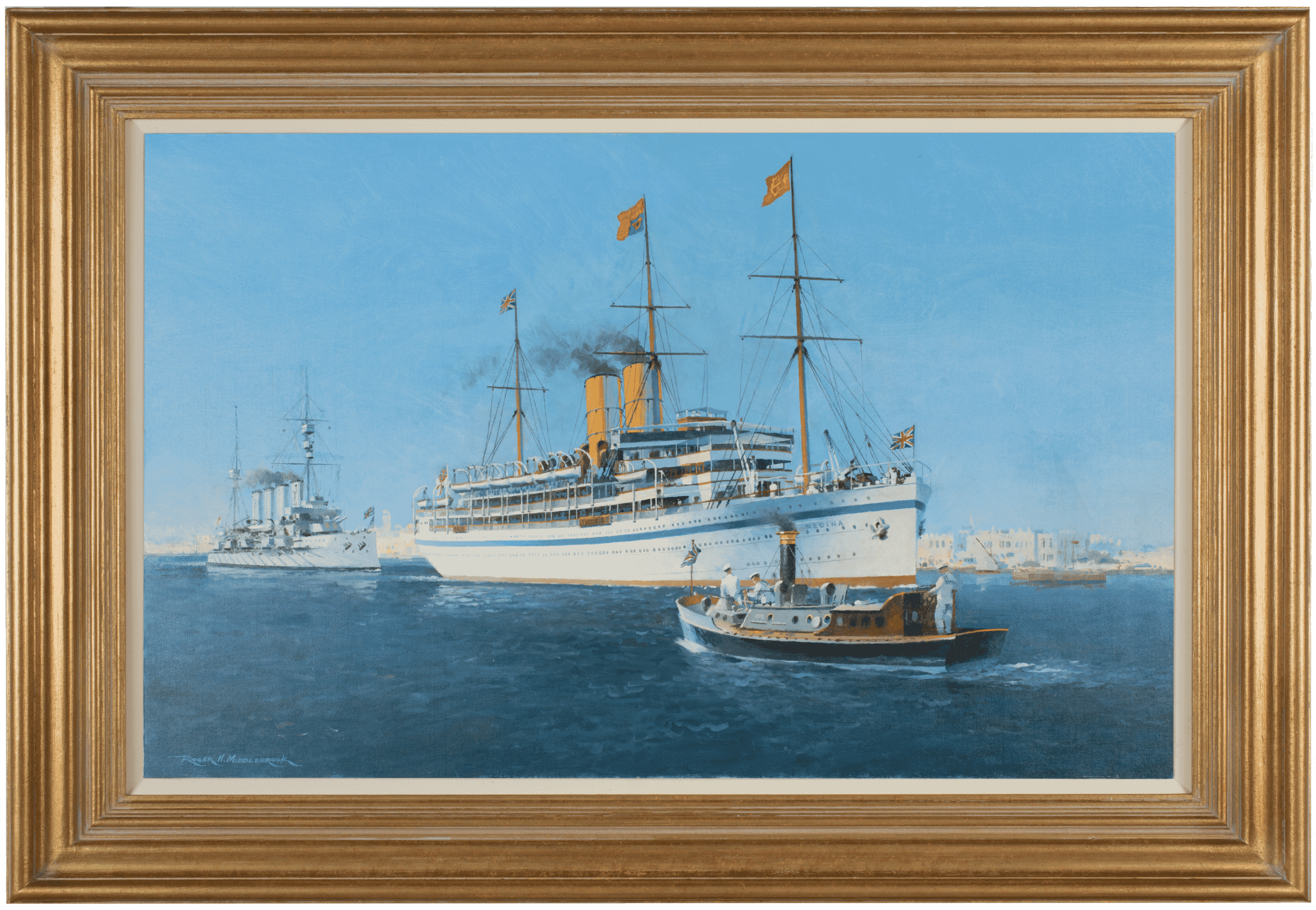 ROGER MIDDLEBROOK
Born 1929
"The P&O's R.M.S. Medina Passing Port Said and carrying H.R.H. King George V and Queen Mary to The Delhi Durbar in India, 1911"
Built by Caird and Company in Greenock in 1911, P. & O.'s Medina was intended for the Royal Mail Service between London and Australia. She measured 550 feet in length and registered 12,358 tons. Her maximum speed was 19 knots and she was powered by quadruple-expansion steam engines. During her construction it was decided that Medina should carry H.R.H. King George V and Queen Mary to the Delhi Durbar in India, and consequently she was accorded an extra mast to maintain royal etiquette. Because she was commissioned as the Royal Yacht, her larger rooms were re-appointed as Royal apartments.
She departed Portsmouth on her maiden voyage 11 November 1911, returning from India in February 1912. She was returned to Caird's for a refit and returned in June to P. & O. However, she was to have but two years of peacetime service before the start of World War I. Sadly, her fate was sealed on 1 February 1917 when she was torpedoed by the German submarine UB-31 off Start Point in Devon.
Signed
Oil on canvasboard
24 x 38 inches
61 x 97 cms
Framed Size
31 x 45 inches; 79 x 114.5 cms.