MARINE PAINTINGS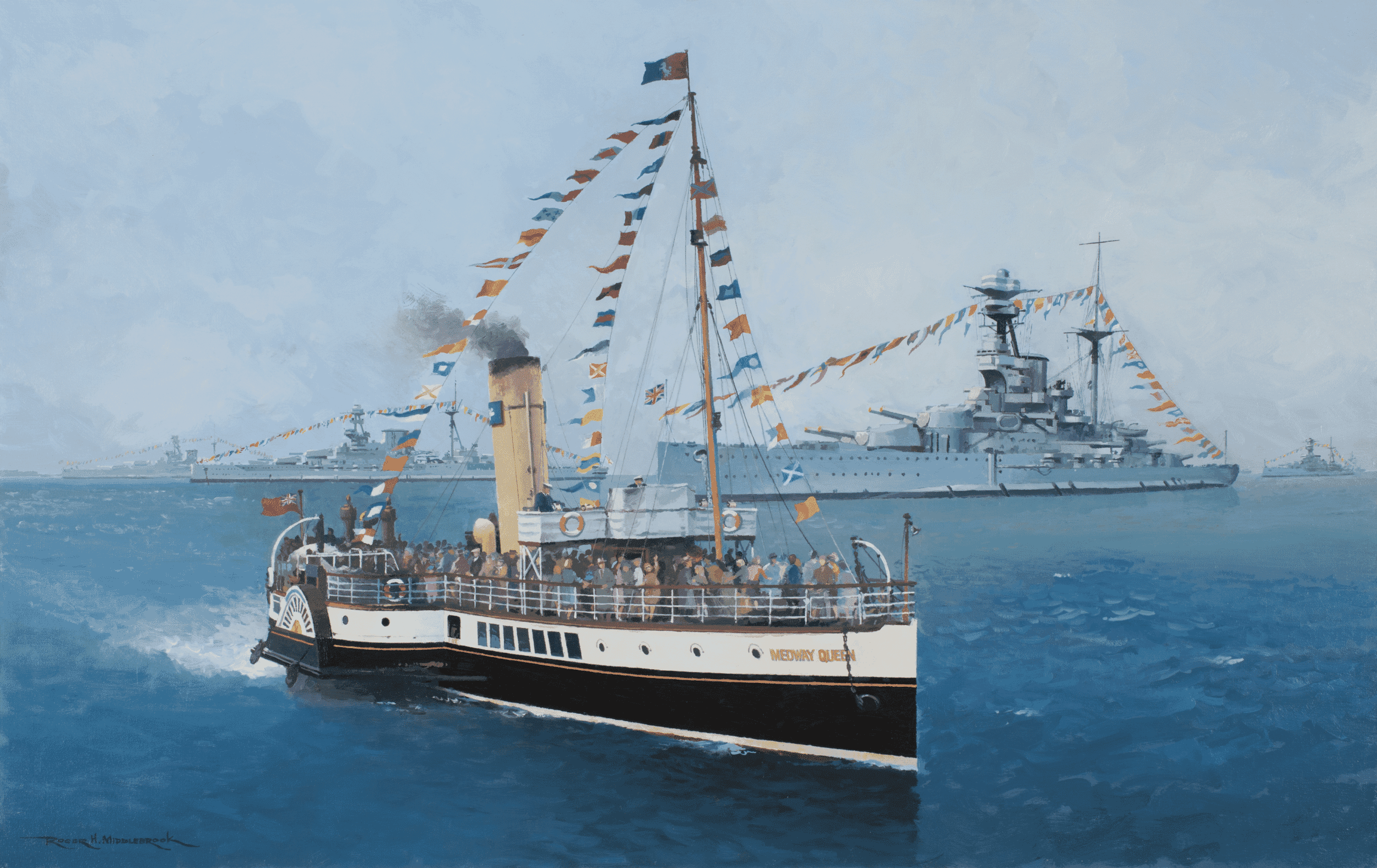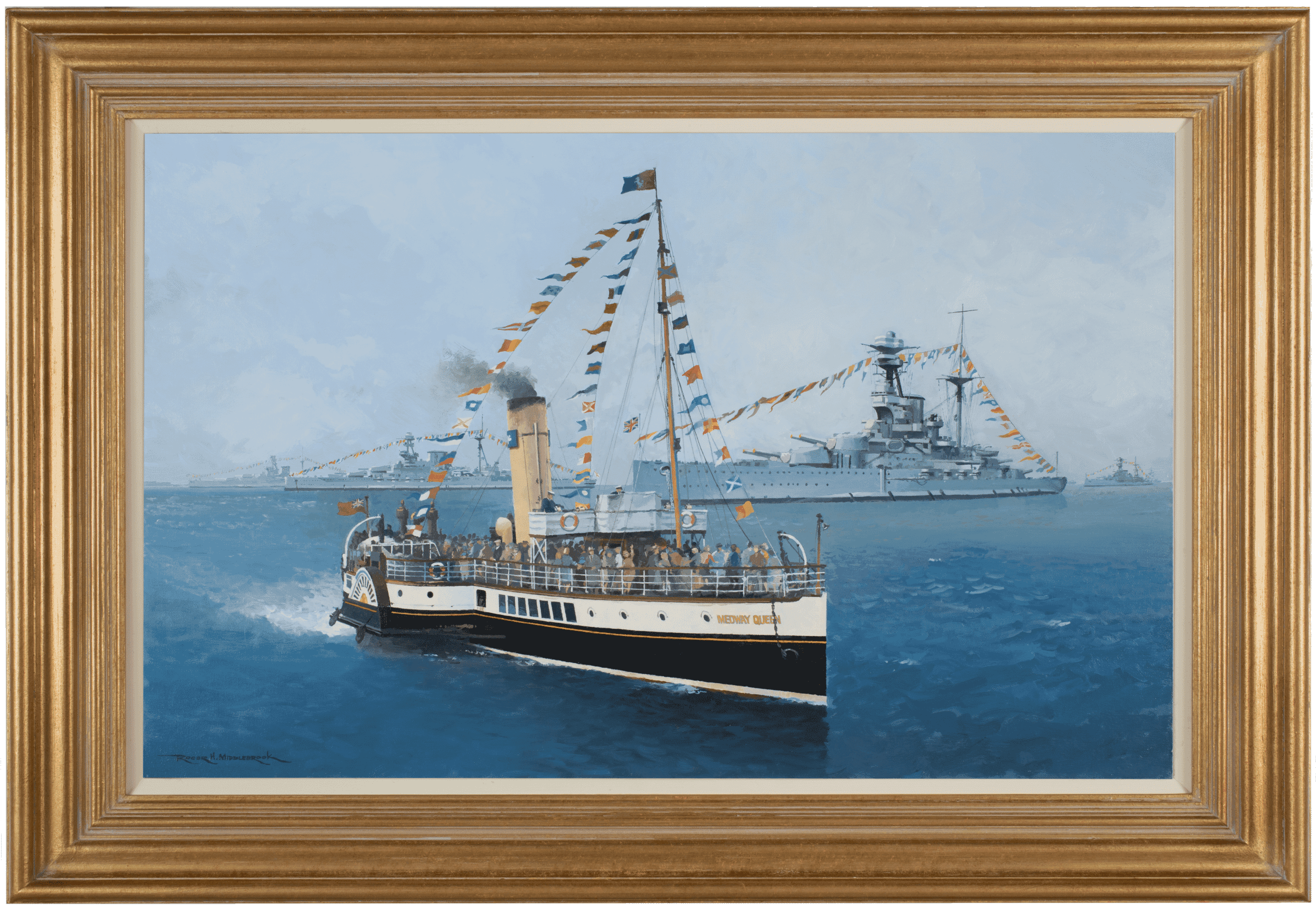 ROGER MIDDLEBROOK
Born 1929
"The Paddlesteamer Medway Queen at the Spithead Review, 1937"
The Medway Queen was built in 1924 by the Ailsa Shipbuilding Company for the New Medway Steam Packet Company, with the purpose of plying return trade from the Medway towns to Southend-on-Sea in Essex and Herne Bay in Kent. On special occasions she would run whole day trips, and one such special occasion was the Coronation Fleet Review for His Majesty King George VI at Spithead in 1937.
She was a most popular and much loved "Paddler", but her real moment of glory came when she participated in the rescue of seven thousand British and french troops from the beaches of Dunkirk in 1940. She carried out a record seven crossings, before being badly damaged, and her gallant crew earned her the title "Heroine of Dunkirk". Even then, this plucky little craft managed to limp back to Dover.
After the War she returned to civilian work, until taken out of service in 1963. Subsequently delivered to a breaker's yard in Belgium, where she was due to be broken up, such was her fame and solid reputation that the owner of the breaker's yard steadfastly refused to destroy her. And so today she is being restored to her full working order, and is destined for future service.
Signed
Oil on canvasboard
24 x 38 inches
61 x 97 cms
Framed Size
31 x 45 inches; 79 x 114.5 cms.