MARINE PAINTINGS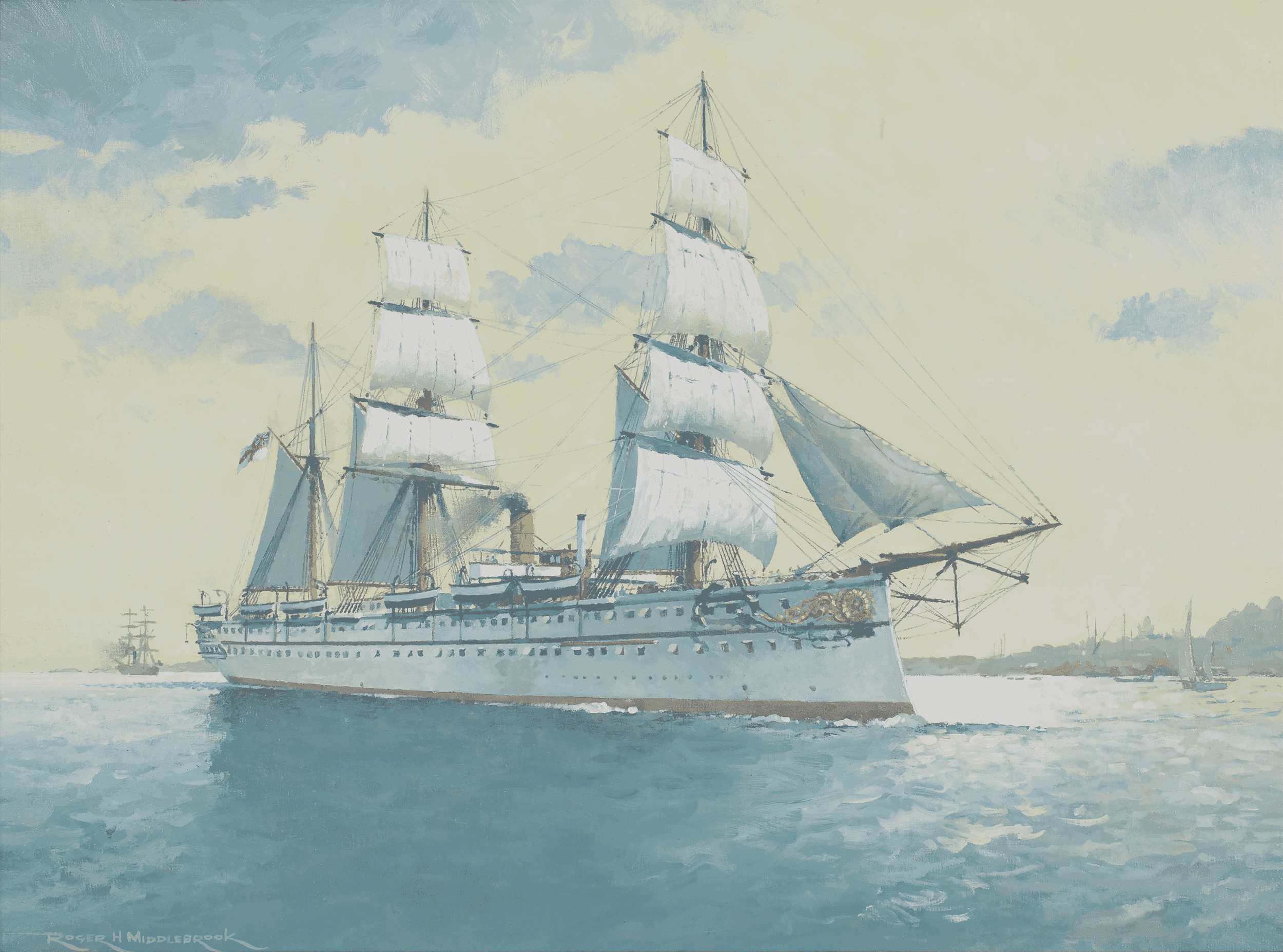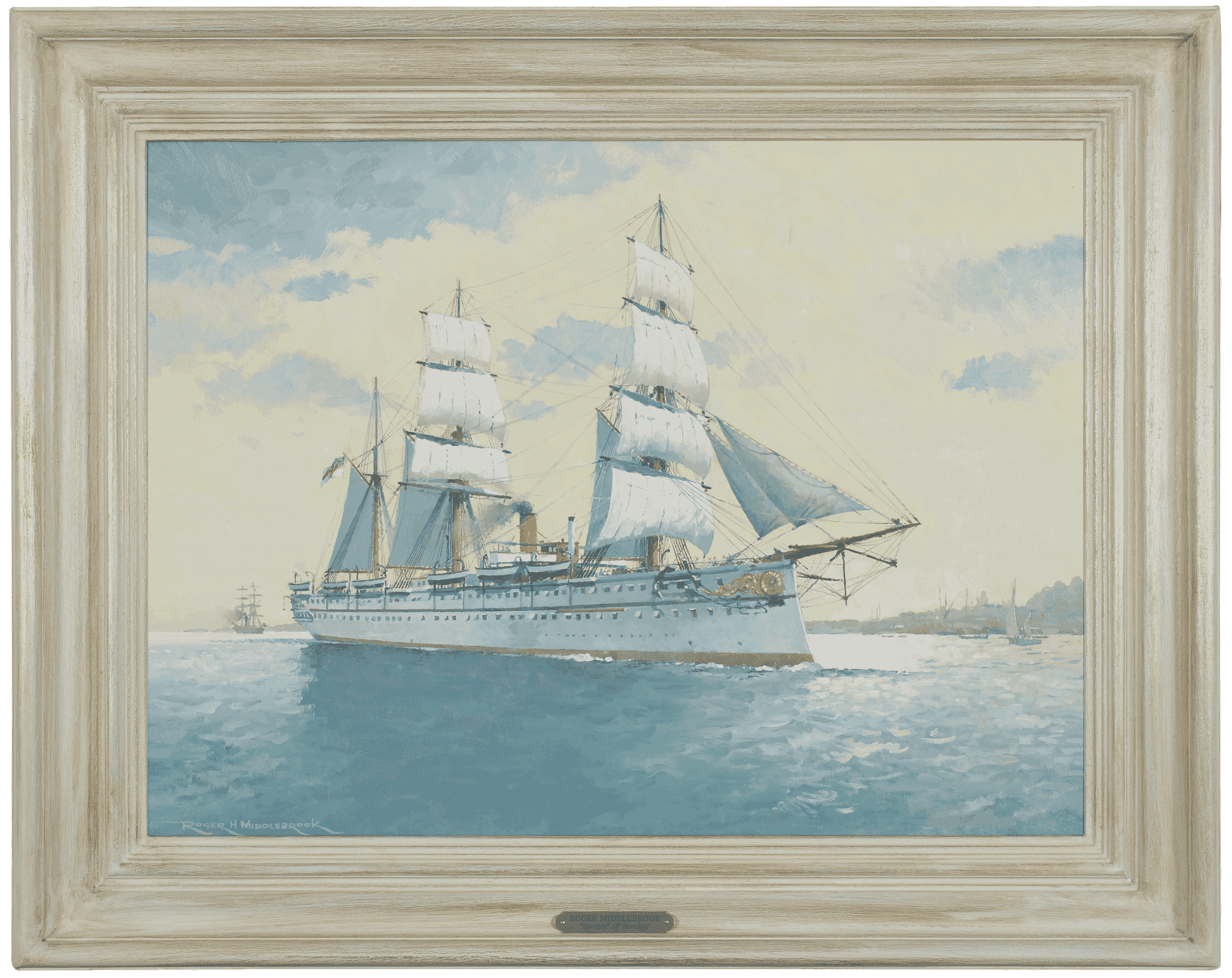 ROGER MIDDLEBROOK
Born 1929
"The Troopship Serapis off Bombay, Circa 1870"
Measuring 360 feet in length and weighing 6,211 tons, Serapis was one of five Indian government troopships which had been ordered in 1863 to bolster the policing of Britain's ever expanding overseas empire during the reign of Queen Victoria.
The Serapis was identical in both tonnage and design to her sister ships Malabar, Crocodile, Jumna and Euphrates. She was launched on 2 September 1866 from the Thames Shipbuilding Company's yard at Blackwall , entering service as soon as she was completed.
All five troopships were fast, handsome vessels which provided accommodation far superior to any previous forms of such transport. Jumna was to suffer recurrent engine trouble, but that apart, the new ships proved extremely popular with all remaining in service until they were withdrawn in 1894; when they were either relegated to depot duties or broken up.
Serapis was to achieve her moment of glory in 1875, when the Prince of Wales (later Edward VII) chose to visit India and Serapis was chosen as the most suitable vessel to accommodate him and his entourage. Traversing Europe by special train, the royal party boarded Serapis at Brindisi whence she sailed on 16th October. Under the command of Captain the Hon. Carr Glynn and escorted by the frigates H.M.S. Pallas and Hercules, she made brief stops at Cairo and Aden before making Bombay on 8th November. The Prince left for Ceylon to shoot elephant, before arriving at Calcutta to a tumultuous welcome on 23rd December.
The visit heralded the first by a future sovereign and was a huge success. When Serapis finally sailed for home, she was laden with jewellery, trophies of every description and a large menagerie of wild animals, all of which had been specially presented to the Prince.
Serapis departed Bombay on 13th March, 1876 for the journey home, again calling at Cairo as well as Lisbon. The morning of 11th May saw Captain Glynn stopping engines off the Needles to allow the Princess of Wales, who had travelled out on the yacht Osborne, to come aboard to greet him. Once the Princess had been safely transferred, the royal convoy proceeded on its way to Portsmouth, where Serapis docked later the same day, to be greeted by scenes of wildly patriotic rejoicing to mark the safe return home of a most popular Prince.
Signed
Oil on canvasboard
18 x 24 inches
46 x 61 cms.
Framed Size
24 x 30 inches; 61 x 76 cms.