MARINE PAINTINGS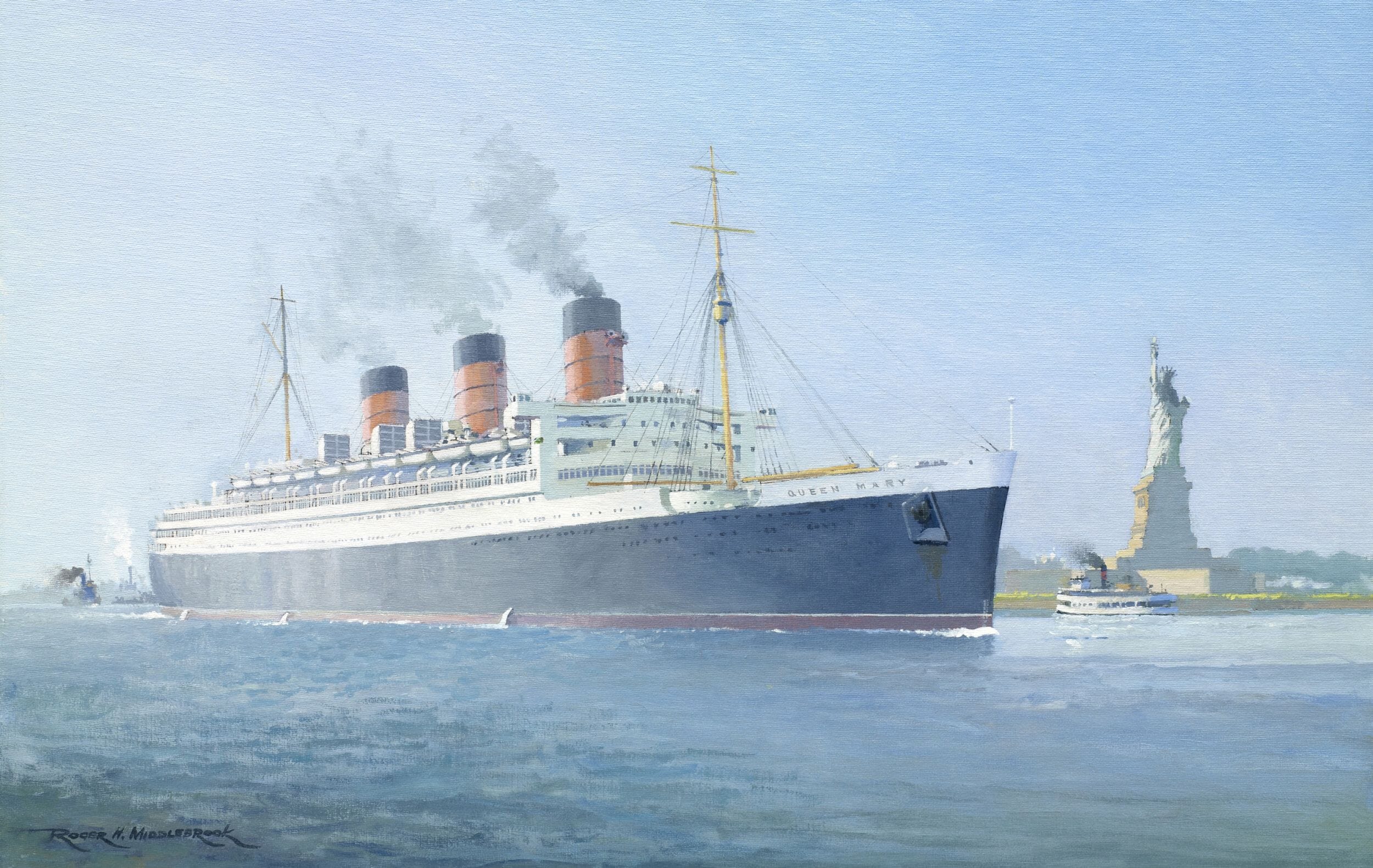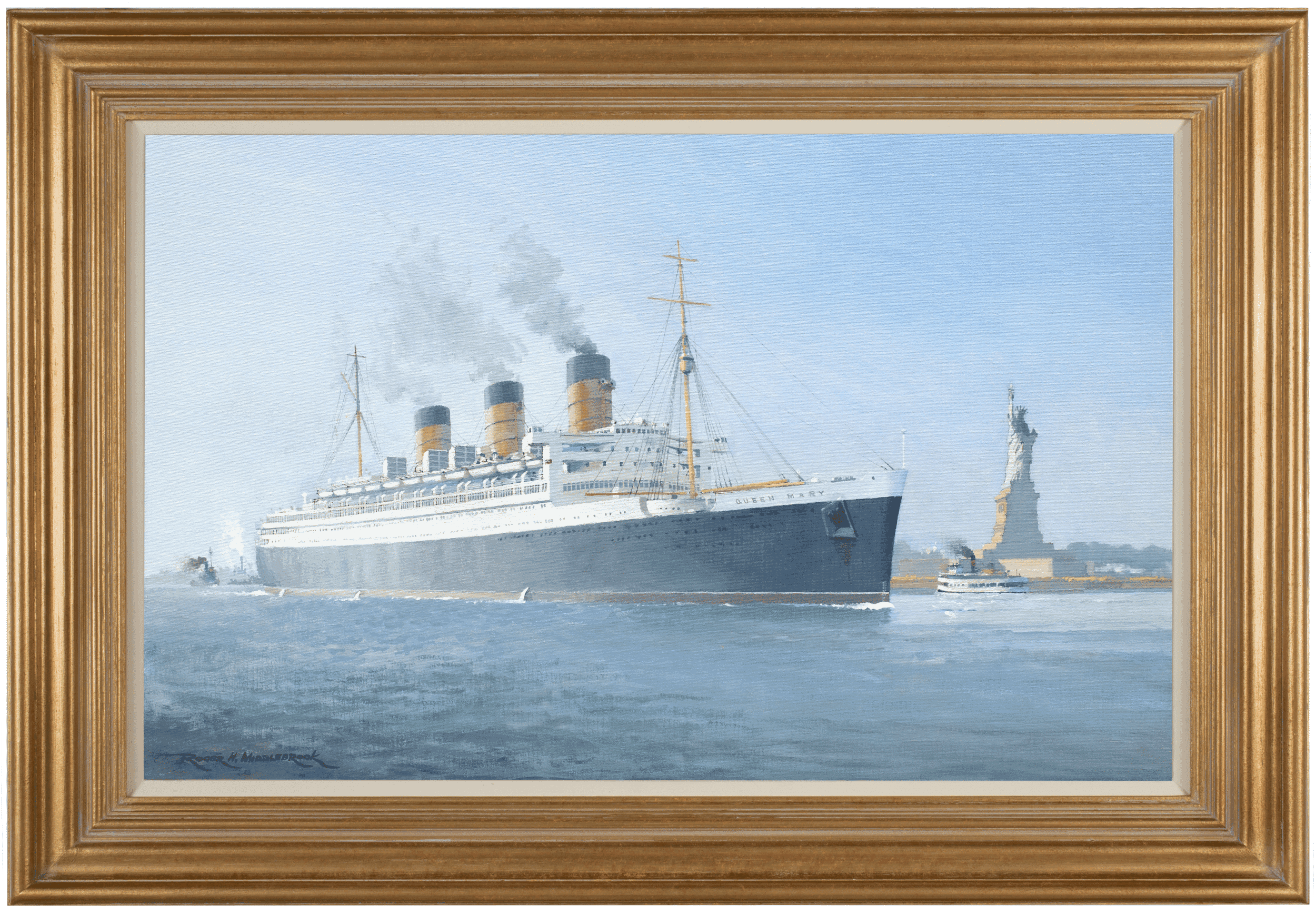 ROGER MIDDLEBROOK
Born 1929
"The Queen Mary Arriving at New York"
R.M.S. Queen Mary was laid down at John Brown's shipyard on Clydebank in December 1930. The latest addition to the mighty Cunard White Star Line, she was launched by Her Majesty Queen Mary on 16 September 1934 amidst great fanfare and celebration. With her completion in April 1936, the Queen Mary was the largest ship in the world at 81,234 tons. This huge liner measured 1,020 feet in length, 119 feet in breadth, and 69 feet in depth. Designed with the latest up-to-date art deco features she was able to accommodate 1,995 passengers in three classes.
Queen Mary's maiden voyage departed Southampton for New York in May 1936, and three months later she won the coveted Blue Riband from the French Normandie, with an average speed of more than 30 knots. In 1939 she was refitted in Australia for troopship service, and during the course of World War II she was to carry more than 800,000 troops across the globe. After the war she was fully reconditioned and resumed her peacetime travels in July 1947, sailing between Southampton and New York. For the next twenty years the Queen Mary gave superb service to Cunard, before being retired in 1967 and sold to the city of Long Beach, California where she was finally given a permanent mooring.
Signed
Oil on canvasboard
20 x 30 inches
51 x 76 cms.
Framed Size
27 x 37 inches; 69 x 94 cms.