ARCHIVE OF SOLD PAINTINGS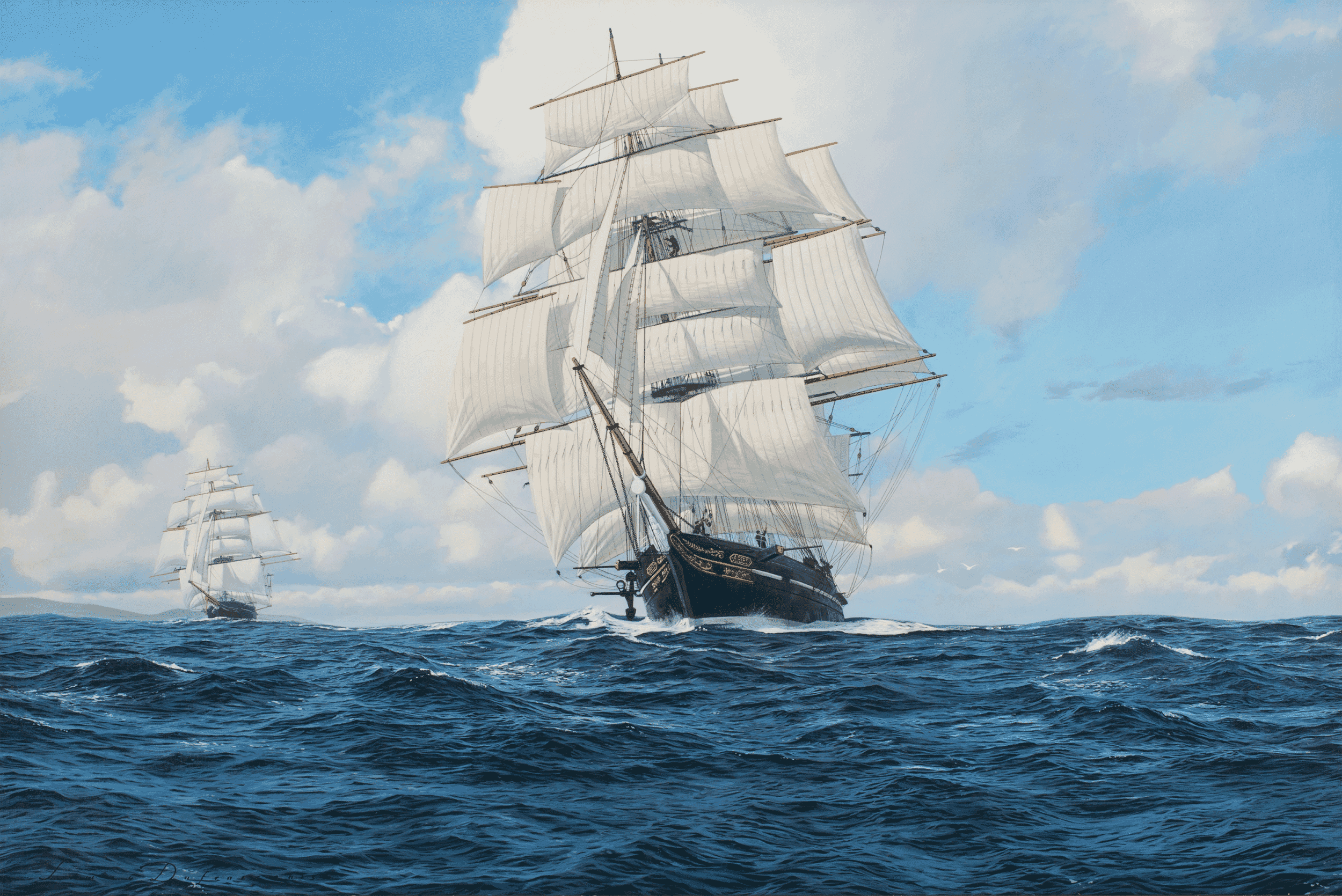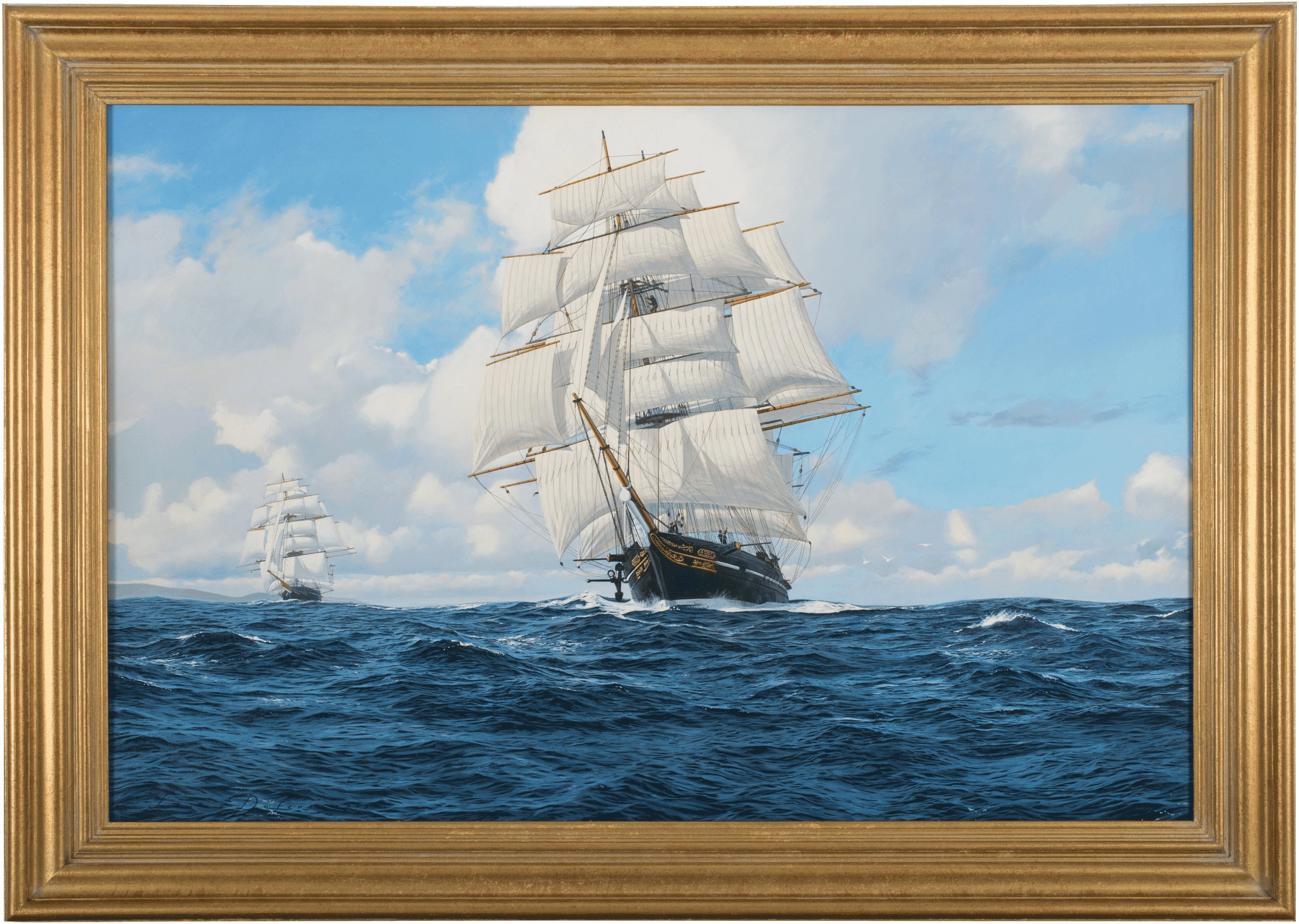 SIMON DUFRAIS
Born 1960
"Ariel Racing Taeping"
Ariel was one of that select group of composite built British clipper ships which was destined for legendary status. Designed by William Rennie and built by Robert Steele of Greenock to the order of Shaw, Lowther and Maxton of London, Ariel was launched on 29 June 1865. She weighed 852 tons, and measured 197 x 33 x 21 feet. Together with another legendary clipper – Taeping – she shared the honours of being first home in the unbearably close Tea Race of 1866. Her passage out was the fastest ever recorded - 79 days from Gravesend to Hong Kong (pilot to pilot).
Other significant passages followed and in the 1870-71 season she plied her trade from Yokohama to New York with her cargo of tea. Her illustrious career was sadly to be short lived, for after leaving London for Sydney on 31 January 1872, Ariel was never heard of again, nor was any trace of her ever found.
Robert Steele's first composite tea clipper was the widely acclaimed Taeping , one of the most famous of her breed. Ordered by Alexander Rodger of Glasgow in 1863, Taeping was registered at 767 tons whilst measuring 183 feet in length, with a 31 foot beam. She excelled herself in conditions of light winds, establishing a very credible maiden trip home in 1864 with her first cargo of tea, despite being disabled by typhoon conditions off Formosa and subsequently having to dock in Amoy for emergency repairs. Her equally laudable home run was 104 days in 1865.
This was to be eclipsed a year later by her epic ninety-nine day race against Ariel when, whilst a mere ten minutes behind her running mate off the Downs, Taeping arrived in London thirty minutes ahead of her rival. In fact, the finish was so close that the race was declared a dead heat, the two great vessels sharing both the glory as well as the premium on the year's first cargo of tea. Taeping was again the first home in both 1867 and 1870. She recorded an exceptionally fast passage in 1868, but on 22 September 1871 Taeping was to meet her fate, wrecked on Ladd's Reef in the South China Sea.
Signed
Oil on canvas
24 x 36 inches
61 x 91.5 cms.