LANDSCAPE PAINTINGS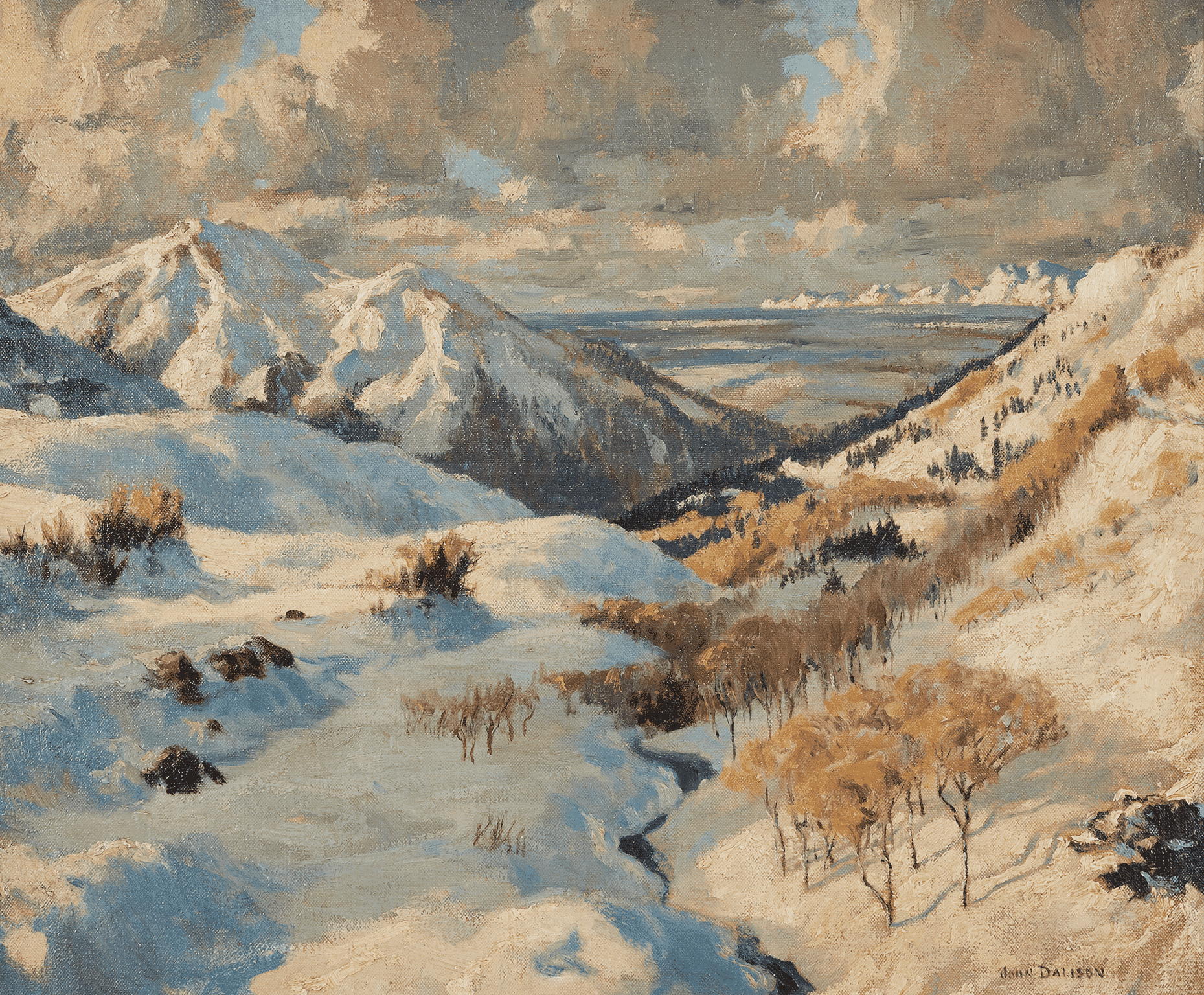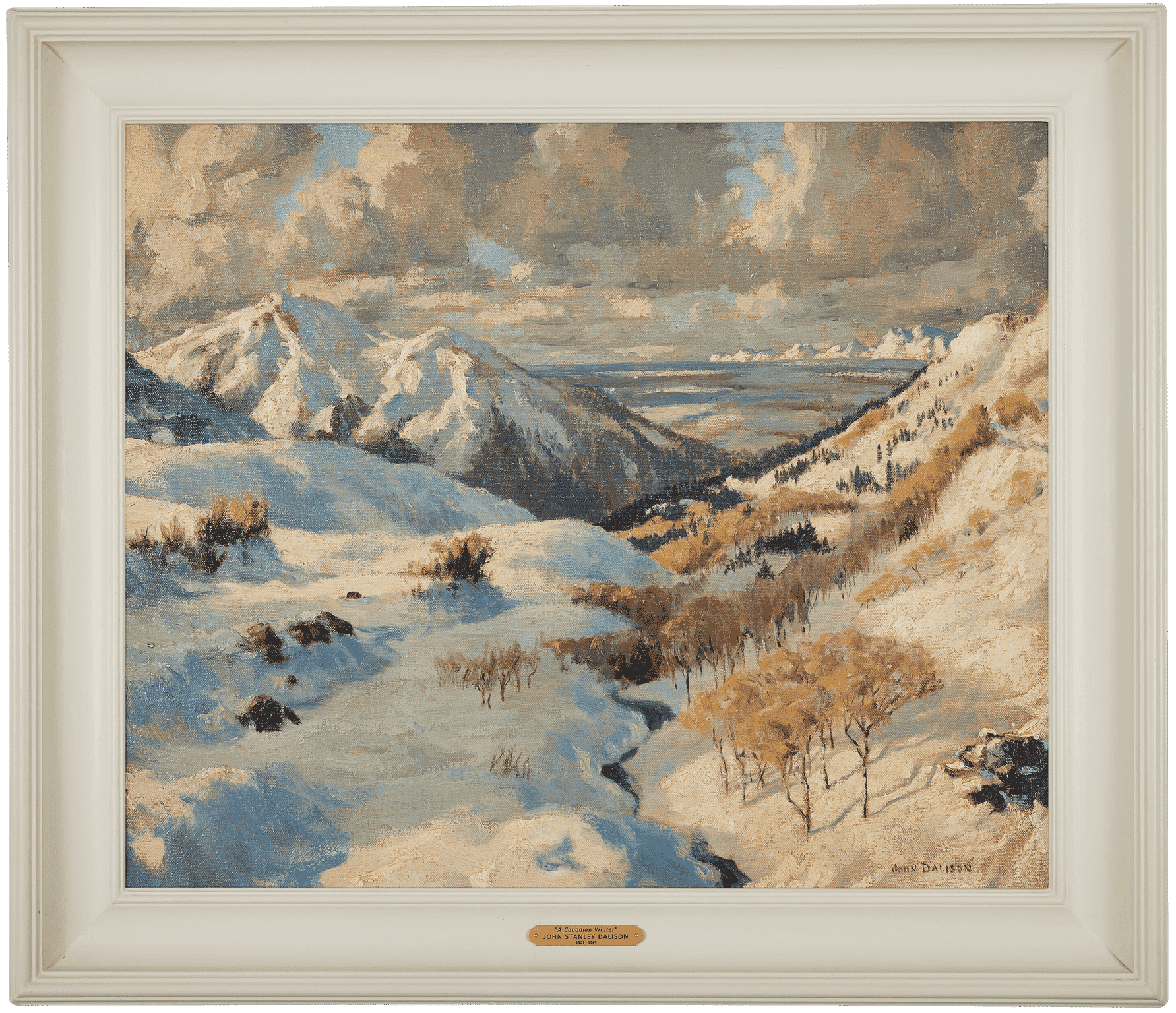 JOHN STANLEY DALISON, DSO., RN., RSMA.
1901-1949
"A Canadian Winter"
An artist of international reputation, John Dalison was born on Boxing Day in 1901 at Marylebone in London.
He lived and painted from an address in Weymouth in Dorset, and is recorded in Denys Brook Hart's "Dictionary of 20th Century British Marine Painting" as having specialised in marine oils and watercolours, flourishing between the years 1938 and 1948.
In 1938 he exhibited two paintings at Portsmouth , these entitled "Grey and Gold – HMS. Cornwall" and "Trooping Home- HMS. Lancashire".
During the War, between December 1940 and May 1944 he commander two sloops, HMS. Londonderry and HMS Pelican.
Whilst commander of Londonderry he rescued a survivor of the British  merchant ship Cingalese Prince, which had been torpedoed and sunk by the German U-boat U-111 east-southeast of St. Paul's Rocks in the  Northern Atlantic.
Later in January 1942 Londonderry rescued 13 survivors from the British sloop HMS Culver, which had been torpedoed and sunk by U-boat U-105 whilst escorting convoy SL-98 about 450 miles west-southwest of Cape Clear, off  County Cork in Ireland.
In January 1943, in recognition of his distinguished wartime service and heroism, John Dalison was awarded the Distinguished Service Order (DSO.).
He became a Member of the Royal Society of Marine Artists (RSMA) in 1946, where he exhibited 4 oils in the inaugural exhibition, including works entitled " USS Augusta bearing President Truman past Eddystone"  and "HMS Renown In Chinese Waters"; and in 1948 a picture entitled "Topsail Weather, the Barque Pamir".
He designed the front cover of the first Crowsnest  magazine when it came out in November 1948, and did the artwork for many of the issues that followed. He also created the stylized headings for the different news sections of the magazine. At the time, he was the Executive Assistant to the Senior Naval Liaison Officer (UK) in Ottawa.
He died in a car accident on October 8, 1949, near Renfrew in Eastern Ontario. He was 47.
Two naval paintings by John Dalison are in the Imperial War Museum.
Signed
Oil on canvas
20 x 24 inches
51 x 61 cms.
Framed Size
25.5 x 29.5 inches; 64.75 x 75 cms.