RECENT SALES & ARCHIVE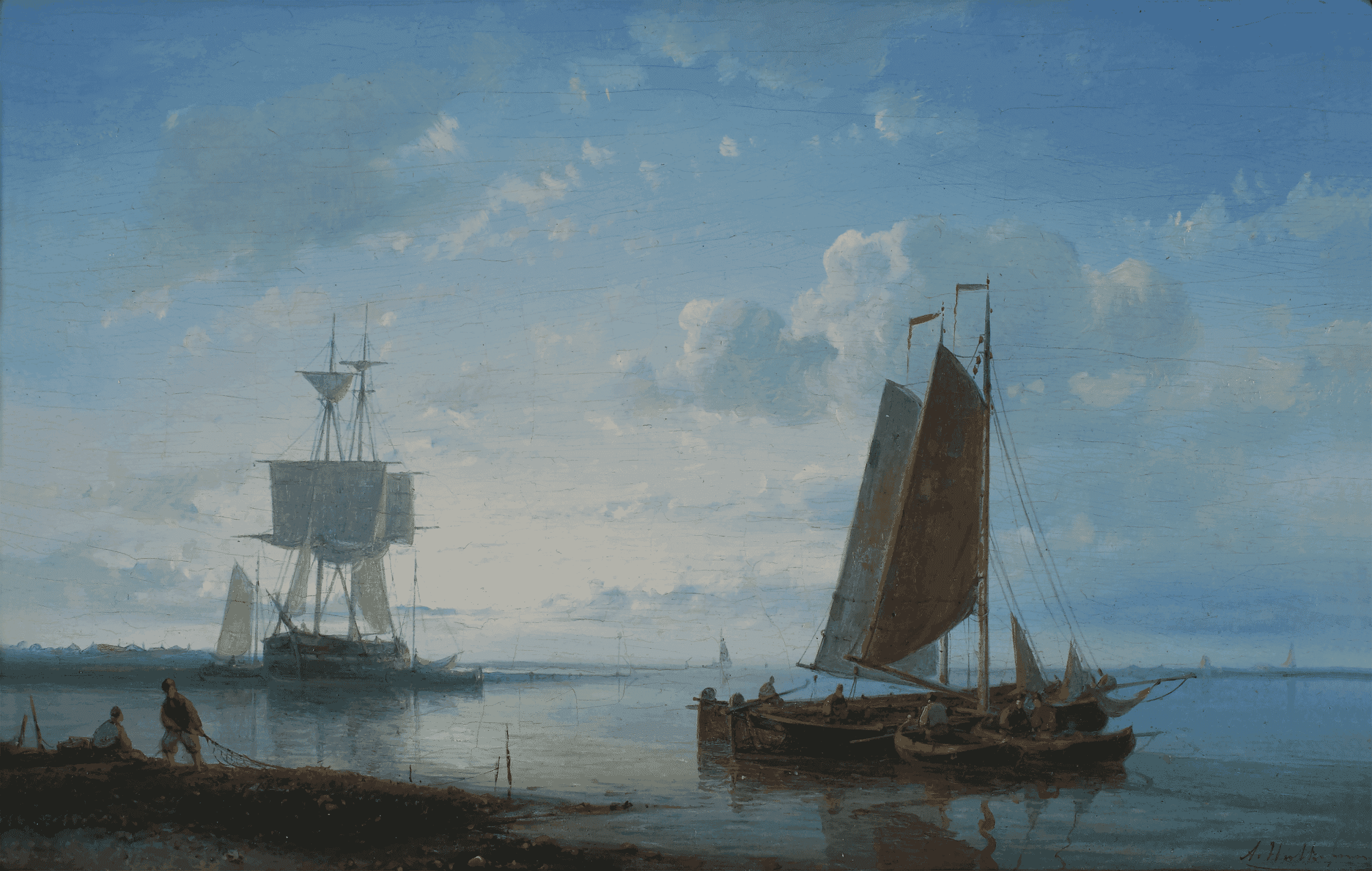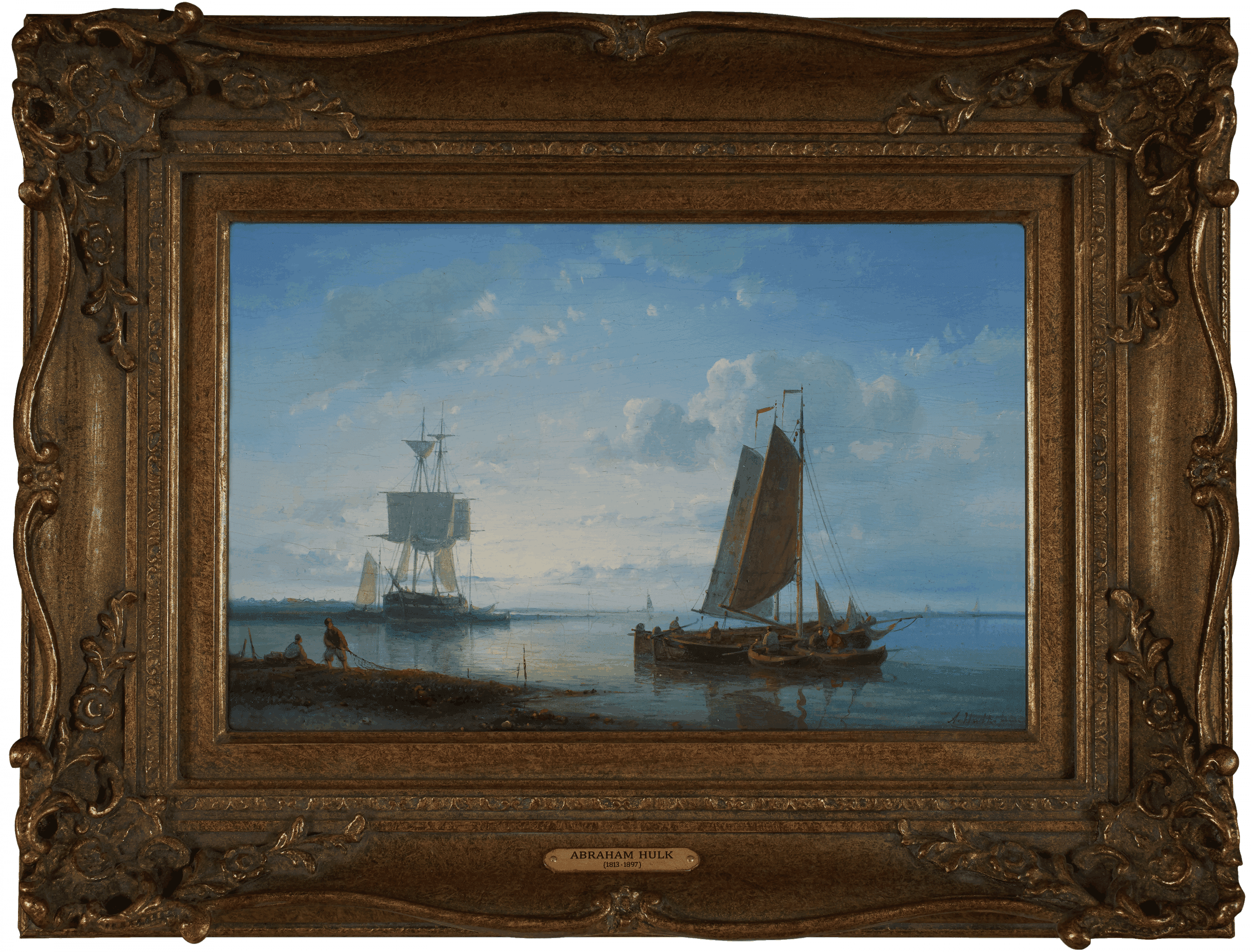 ABRAHAM HULK
1813-1897
"An Evening Calm"
Born in London in 1813, the son of merchant Hendrik Hulk and his wife Mary Burroughs, Abraham Hulk was both the senior member and the best known of the Hulk family of painters.
He was sent back to Amsterdam to study painting, and he became a pupil of the Amsterdam Academy under portrait painter Jean Augustin Daiwaille. Abraham Hulk is one of the very few foreign-born artists ever to be admitted to this prestigious academy. Early on in his career he turned from portraits to marine painting. He is often mistakenly referred to as a Dutch artist due to the strong Dutch influence and subject matter of his paintings.
He is chiefly noted for his beautifully observed estuary scenes featuring Dutch barges under full sail, and in these paintings he was considered a master of atmosphere and composition.
He travelled to America where he visited New York and Boston, exhibiting his work to public acclaim in 1833 and 1834. There is little doubt that he would have been influenced by the work of the Hudson River School painters, with their special emphasis on fine light and colour.
Later that year he returned to the Netherlands, settling in the Hague and then Leeuwarden. From 1855 to 1856 he lived in Enkhuizen, later in Oosterbeek and then Haarlem. He returned to England for good in 1870, where he lived until his death in 1897.
Abraham Hulk Senior exhibited at the Royal Academy in London from 1876 to 1890, where he entered three paintings of which two were Dutch seascapes. He also exhibited at the Suffolk Street Galleries in London and in Leeuwarden and The Hague in the Netherlands from 1843 to 1868.
Signed
Oil on panel
7.5 x 11.5 inches
19 x 29 cms.
Framed Size
13 x 17 inches; 33 x 43 cms.
Provenance
Private Collection, Surrey
SOLD