RECENT SALES & ARCHIVE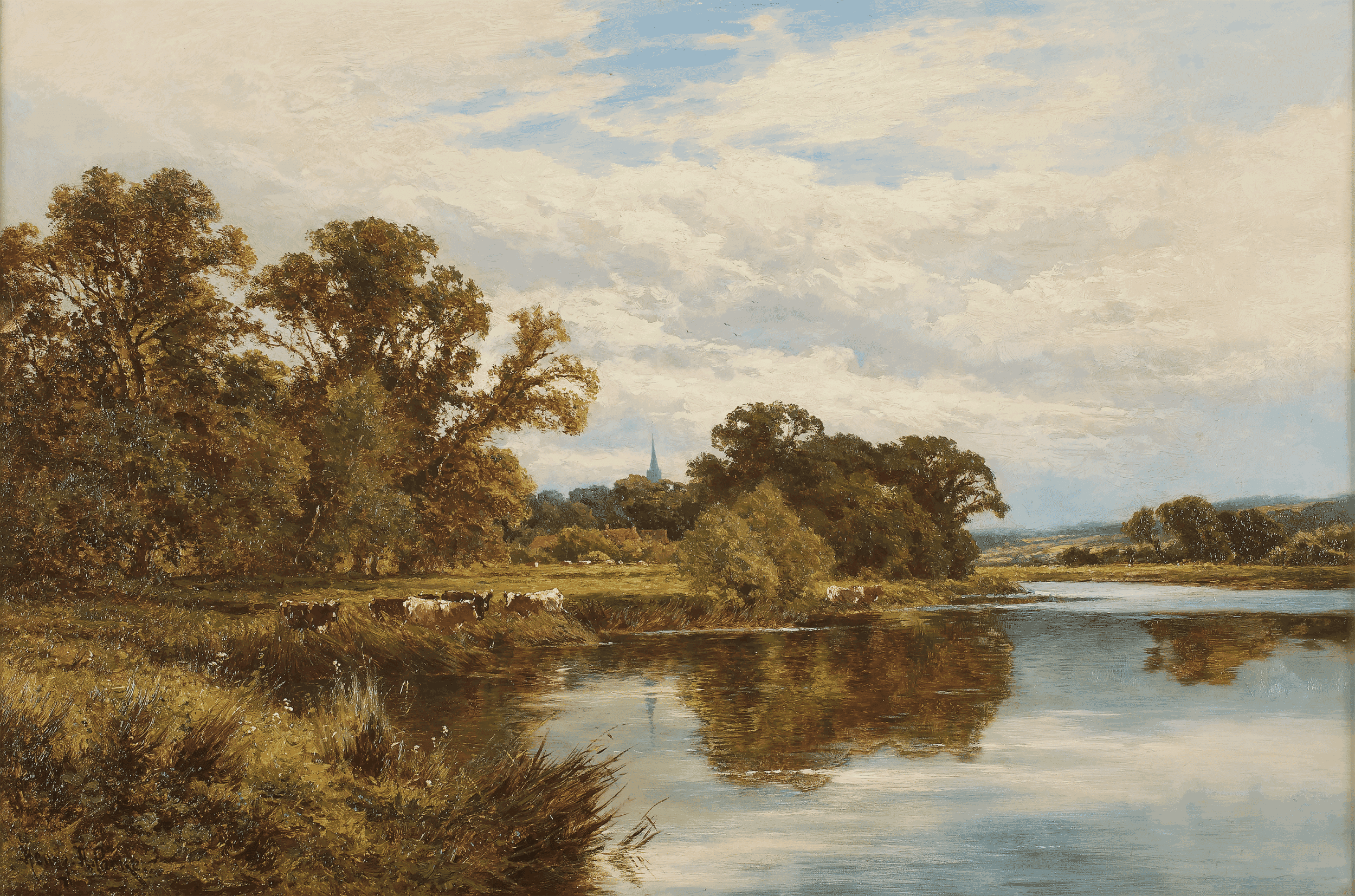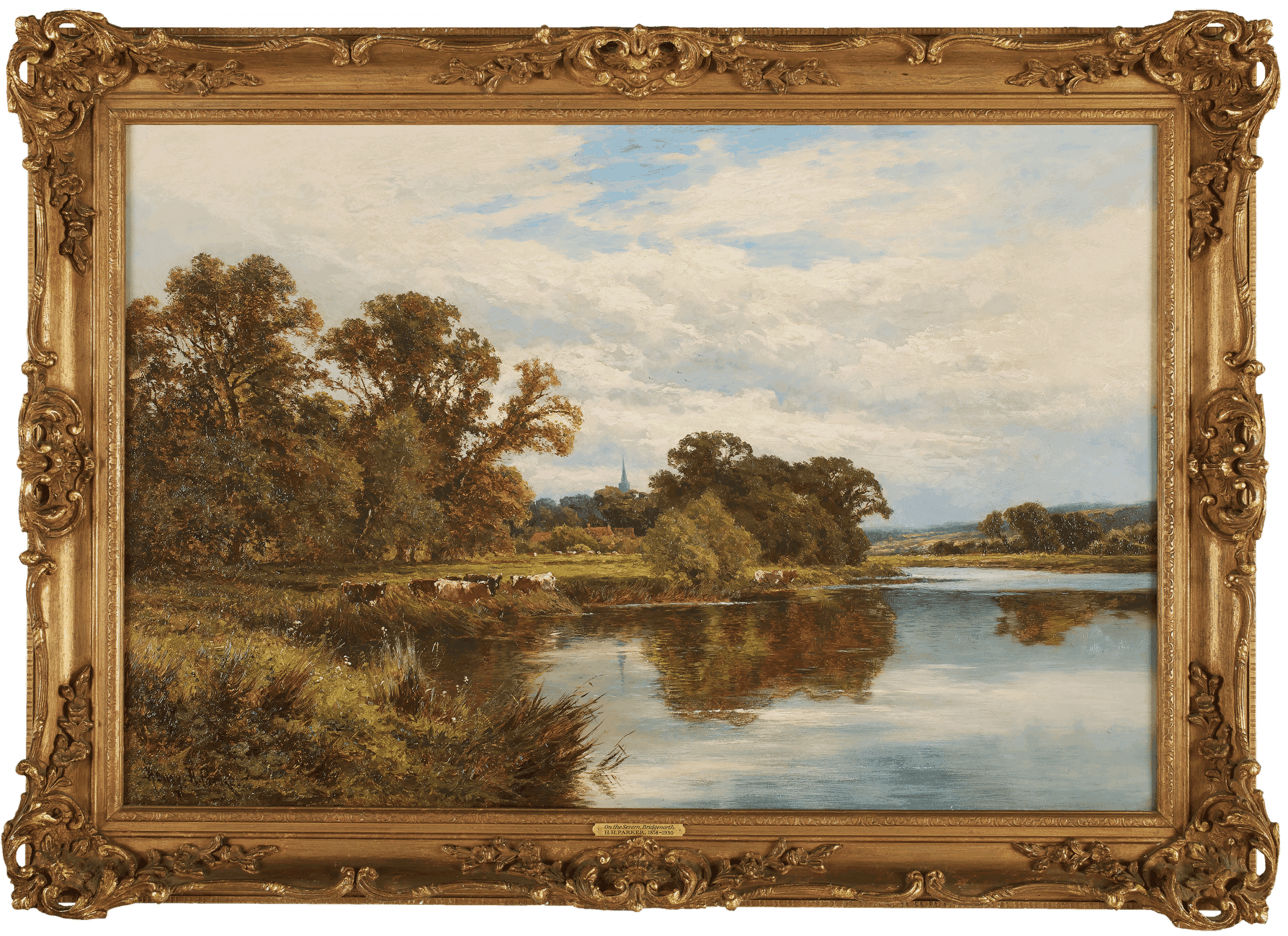 HENRY HILLINGFORD PARKER
1858-1930
"On the River Severn at Bridgnorth"
Henry Hillingford Parker was born in London in 1858, and was to be based there for most of his life.
He studied at the St. Martin's School of Art and the Royal Academy Schools, and went on to work as an illustrator for the "Illustrated London News"
Like many of his contemporaries, he concentrated on producing "pure" landscapes – which proved to be a genre with which he achieved great artistic success during his lifetime. His work is typified by big, bold, colourful brushstrokes and a broad palette, a perfect combination when coupled with a keen sense of observation and realism in his finished works.
Many of his paintings were scenes set in and around the Surrey and Sussex countryside, as well as along the River Thames.
In the early 1920's he visited both America and Canada, and such was the great demand for his work at that time, that initially he was unable to fulfil the ever growing popularity and demand for his delightful and nostalgic country scenes.
Today his paintings may be found in the English collections of Middlesborough Council, Hartlepool Museums and Heritage Service, Lincoln College at Oxford University, Williamson Art Gallery at Birkenhead on Merseyside and the Haworth Art Gallery at Accrington in Lancashire; and abroad his works grace public collections in America, Canada, Australia and New Zealand.
Henry Hillingford Parker died in 1930.
Signed
Oil on canvas
24 x 36 inches
61 x 91.5 cms.