RECENT SALES & ARCHIVE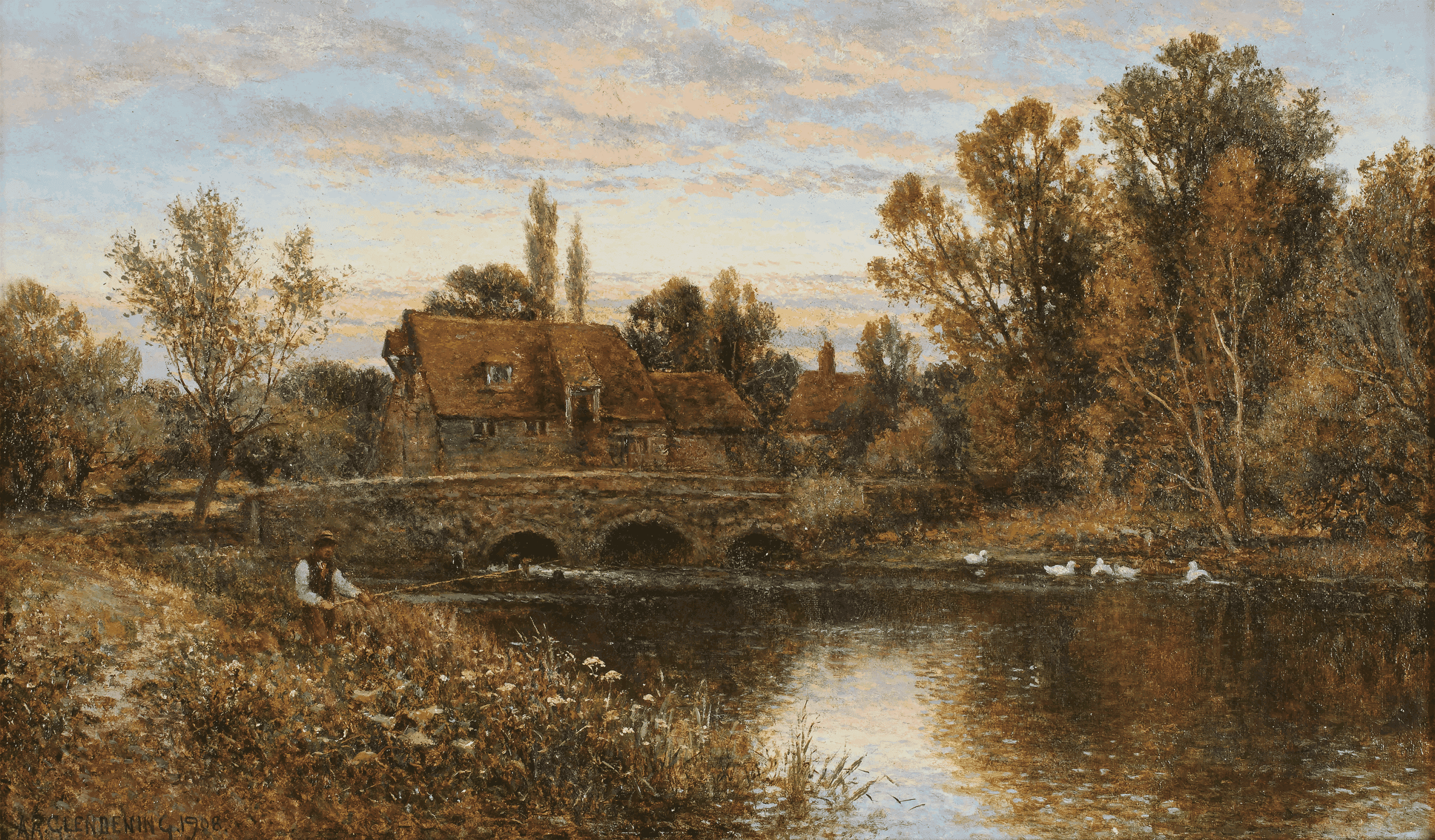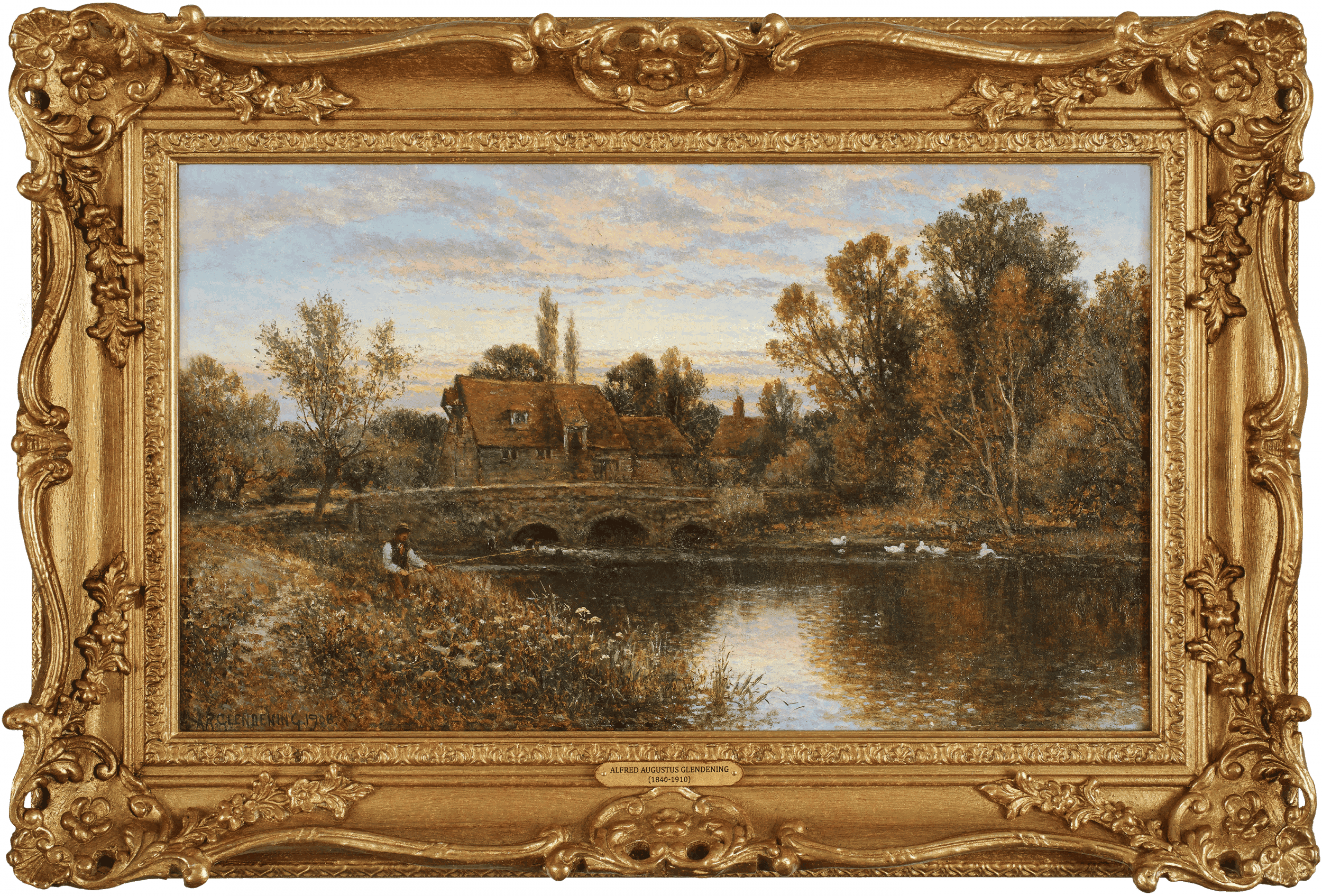 ALFRED AUGUSTUS GLENDENING
1840-1910
"On the River Thames"
Born in Greenwich around 1840, the London-based landscape painter Alfred Augustus Glendening Senior began life as a railway clerk before realising his greatest ambition, that of becoming a full-time artist.
Glendening was soon to become one of the most popular and celebrated landscape artists of his day, travelling the length and breadth of the British Isles for his artistic inspiration.
He especially enjoyed painting evocative views set along the River Thames, as well as scenes in the Surrey and Sussex countryside. His travels also took him to the Welsh countryside as well as the majestic Highlands of Scotland, where he enjoyed painting dramatic and mist swirled loch scenes replete with highland cattle.
Between 1865 and 1903 Alfred Augustus Glendening exhibited at the major venues of his day, including the Royal Academy, the Royal Society of British Artists, the British Institution, the Royal Institute of Oil Painters, the Walker Art Gallery of Liverpool, the Manchester City Art Gallery and the Dudley Gallery.
His son Alfred Augustus Glendening Junior (1861-1907) was also a well respected and oft exhibited landscape and genre painter who studied under his father.
Alfred Augustus Glendening Senior died in 1910.
Signed and dated 1908
Oil on canvas
12 x 20 inches
30.5 x 51 cms.