RECENT SALES & ARCHIVE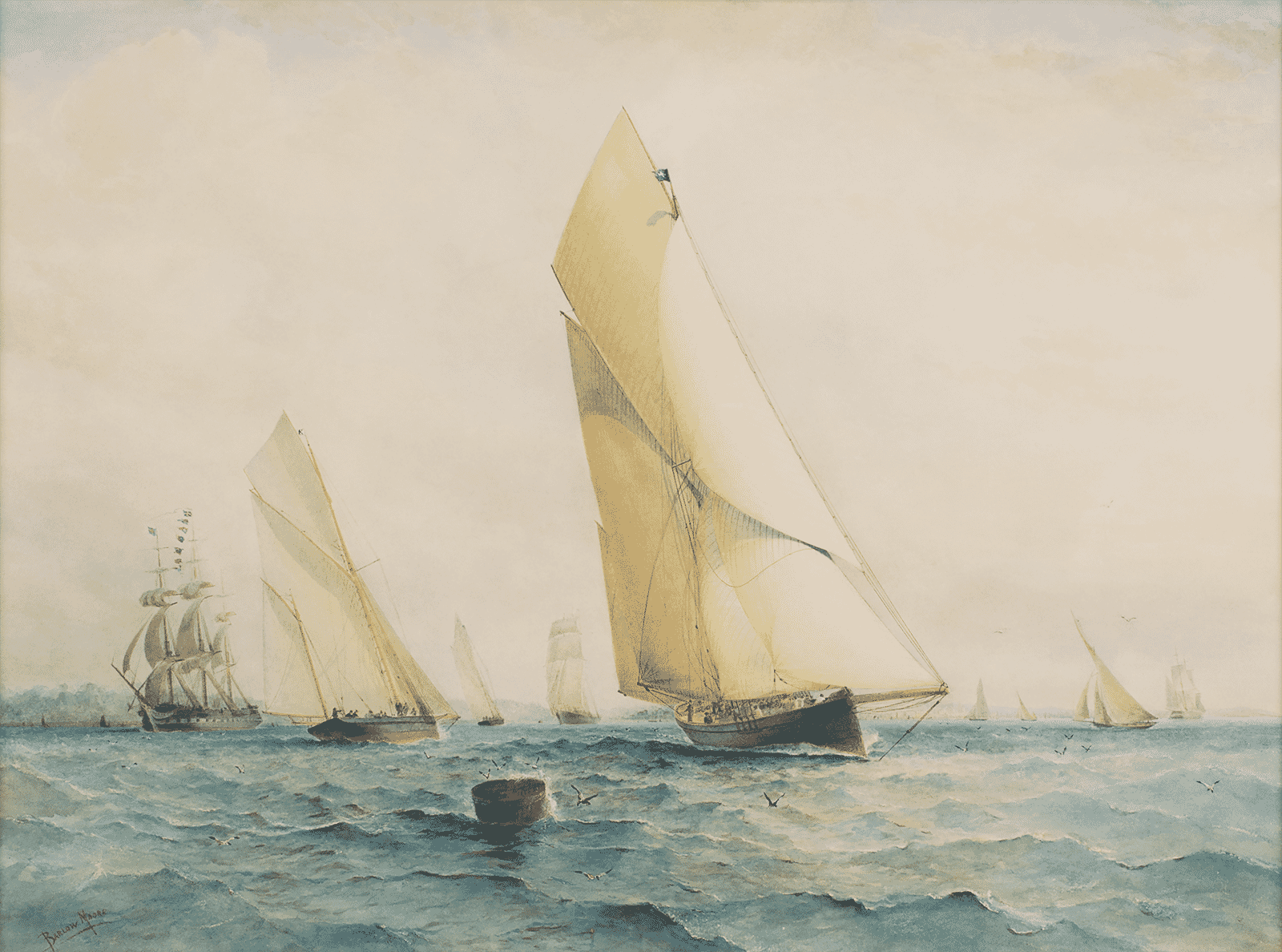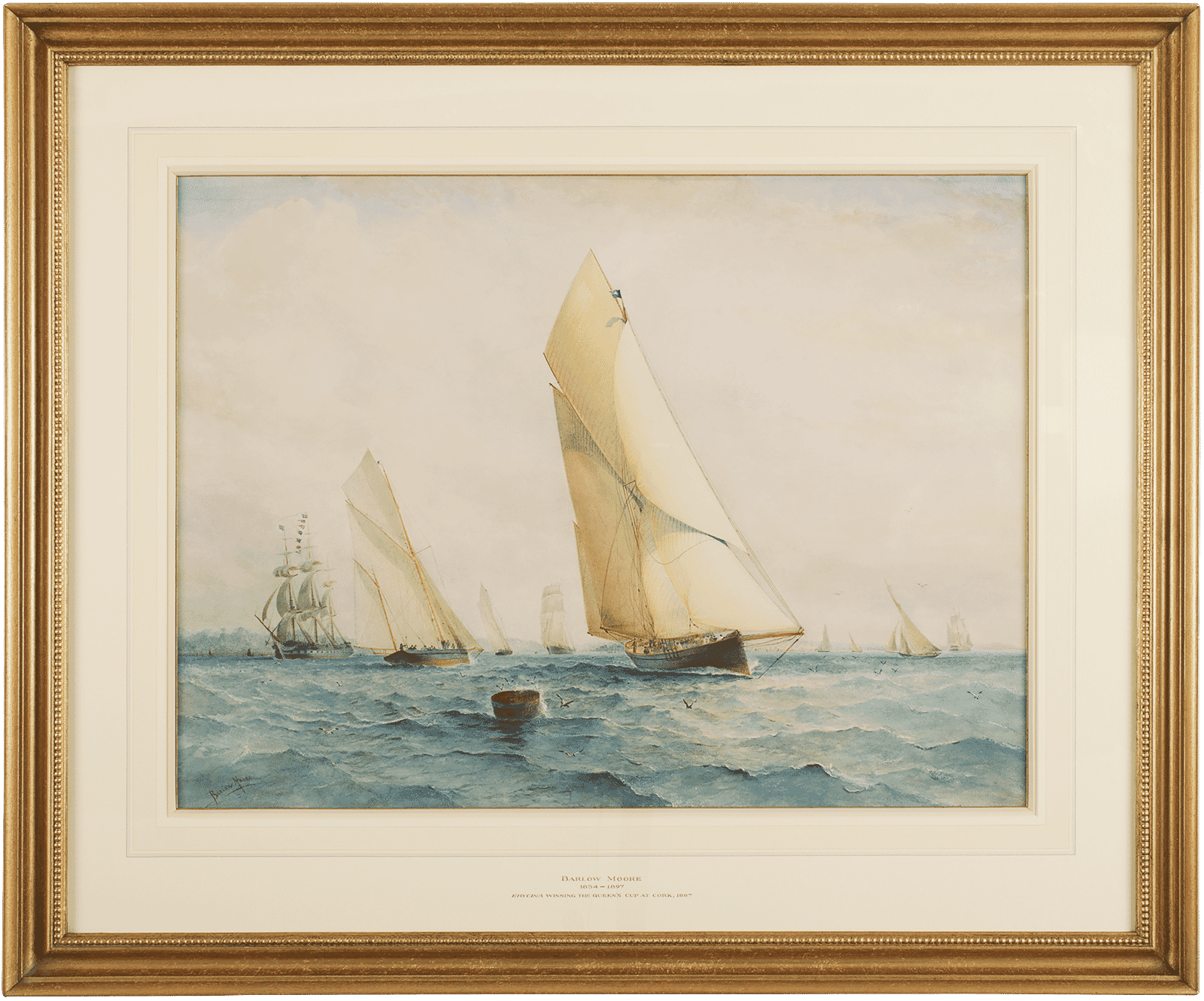 BARLOW MOORE
1834-1897
"The Racing Cutter Erycina Winning the Queen's Cup at Cork, 1887"
Barlow Moore was a celebrated painter of yachts and yachting scenes, working in the golden years of British yachting. Few details are known of his early life, though he is recorded as living at Charing Cross in London and Erith in Kent.
He was official painter to the Royal Thames Yacht Club, and he exhibited one work at the Royal Academy in 1868 entitled "The Rescue", two river scenes at the British Institution and also works at the Royal Society of British Artists at Suffolk Street. He was also a member of the Royal Yacht Squadron, the Royal Thames, the Royal Victorian and Royal London Yacht Clubs.
His body of work includes colourful and precise portraits of some of the finest British and visiting American yachts of the late nineteenth century. Most of his paintings are to be found today in private collections, his works rarely appearing on the open market.
In 1881 the Yacht Racing Association altered the yacht measurement rule and one of the first boats to be ordered to conform to it was Erycina, designed by William Fife Junior and built in the family's famous yard at Fairlie in 1882. Completed for Mr. Alexander Allan of Great Clyde Street, Glasgow, she was registered at 96 tons gross (73 net), measured 88 feet in length with a 16 foot beam, and was originally rigged as a cutter. Widely viewed as "a very handsome vessel", her maiden season proved somewhat disappointing although she performed better in the Clyde Regatta in 1884.
In 1887, by which time she had been purchased by Mr. Alfred Penn who had her re-rigged as a yawl, she won the prestigious Queen's Cup at the Cork Regatta and also took part in the Royal Thames Yacht Club's memorable race around the British Isles to commemorate Queen Victoria's Golden Jubilee that same year.
Following Penn's untimely death in 1889 at the age of 34, Erycina was acquired by Mr. John Steytler of London under whose flag her performance proved the best of her career, winning no less than ten prizes during the 1891 Season.
After a brief tenure owned by John and Thomas Torrens of Co. Antrim, Ulster, in the late 1890s, Erycina was purchased by her last private owner, the prominent yachtsman Percy Lord, in 1900. He kept her until 1907, at which time she was acquired by Hibbs & Pannell of Brightlingsea, disappearing from record soon afterwards, apparently broken up.
Signed
Watercolour and Gouache
20.5 x 27.5 inches
52 x 70 cms.
Framed Size
32 x 39 inches; 81 x 99 cms.
SOLD