GENRE PAINTINGS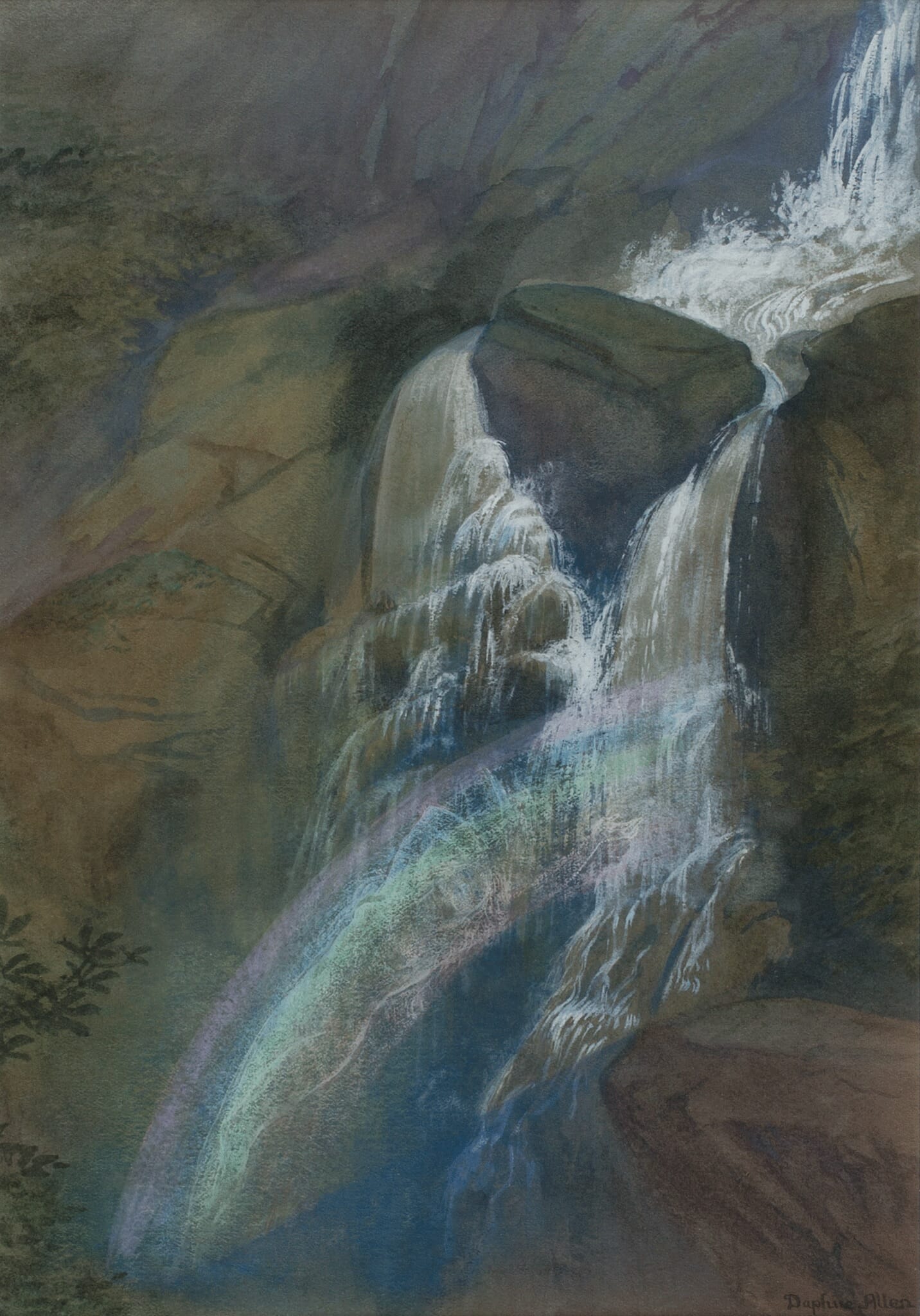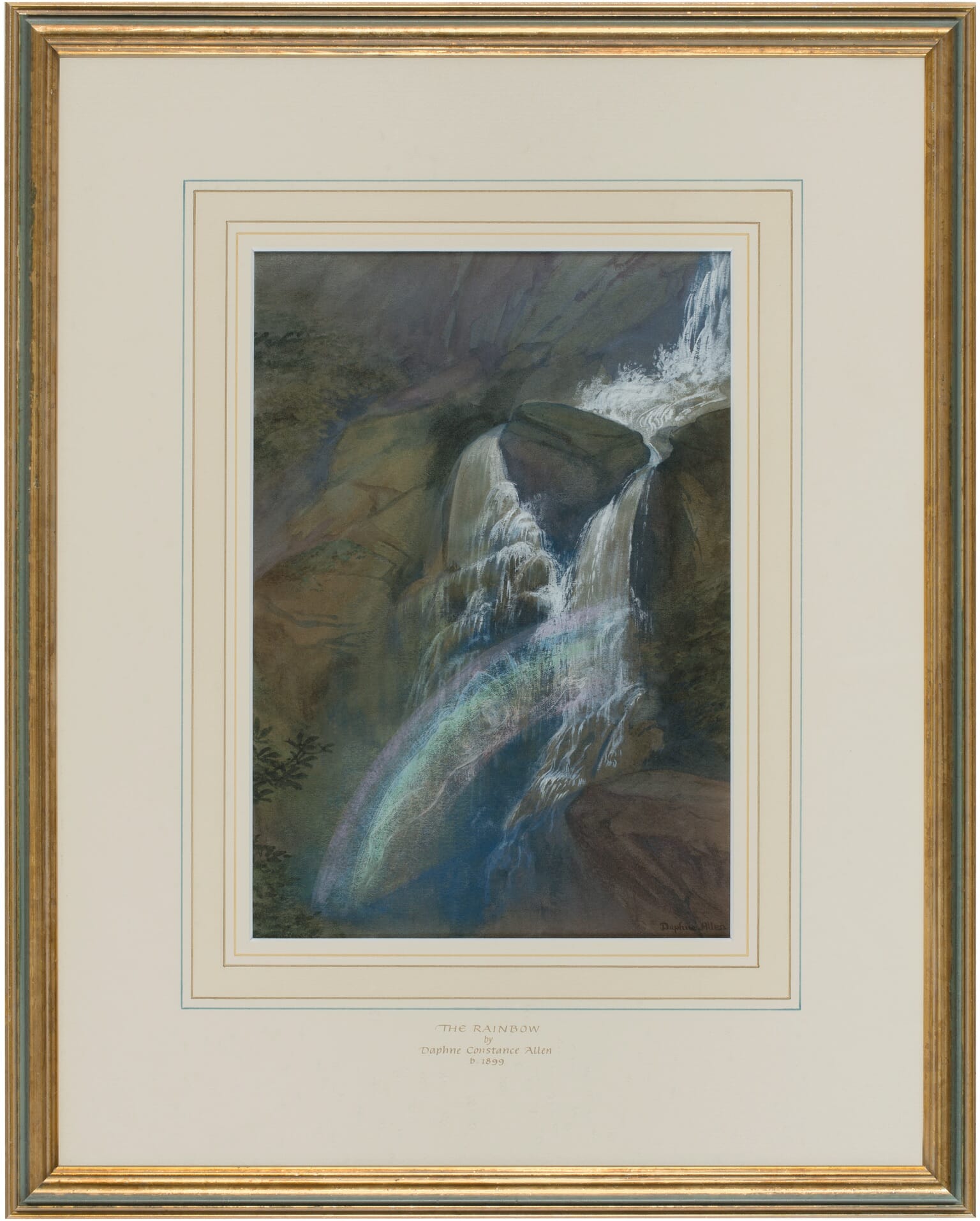 DAPHNE CONSTANCE ALLEN
1899-1985
"The Rainbow"
Daphne Constance Allen was a painter, illustrator and stained glass artist, who was born at Stamford Hill in London on 6th January 1899.
The granddaughter of publisher George Allen of Allen and Unwin fame, she studied under her father Hugh Allen and also attended classes at Chelsea School of Art.
She began exhibiting her work at the precocious age of thirteen and was one of the youngest painters ever to have exhibited at the Society of Women Artists. She published two books as a child, these entitled A Child's Visions and The Birth of the Opal.
Apparently, her precocity and great talent caused a sensation in London. The feted philosopher, social critic and controversialist Anthony Ludovici, whose own father and grandfather were both celebrated painters, apparently objected to her fame and attention; although he grudgingly opined in The New Age in October 1913: "She did go on and paint reasonably well, working in stained glass as well as drawing and painting".
Contemporary newspapers in 1913 made much of the time that she spent in St Ives, generally headlining her as: 'The Celebrated Child Artist at St Ives'; going on to say that she had become a familiar sight on the beach that summer. In London's Daily Mirror this news accompanied two pictures of the artist together with her sister on St Ives beach.
Daphne Allen contributed several illustrations to the Illustrated London News, the Sketch, and the Tatler. She exhibited her work at the Society of Women Artists, the Burlington Gallery, the Dudley Gallery in Piccadilly, and in the provinces, notably in Gloucestershire where she lived for many years in the Cotswolds village of Chalford.
Her oeuvre had a strong esoteric, spiritual and religious element and she completed a number of pictures based on a series of churches, as well as a number of paintings of fairies. Her picture The Kingdom was shown at Sir Edward Elgar's centenary exhibition. The Medici Society and A.R. Mowbray, the religious publishers, also published her work.
Daphne Constance Allen died in 1985.
The Victoria and Albert Museum holds very early examples of her work, which were executed about the same time as her two books. 
Signed
Watercolour & Gouache
10.75 x 7.5 inches
27.5 x 19 cms.
Framed Size
19 x 15.25 inches; 48 x 38.75 cms.
Exhibited
The Deanery, St. Paul's, 1927, no.12
Provenance
Private Collection, Hampshire