MARINE PAINTINGS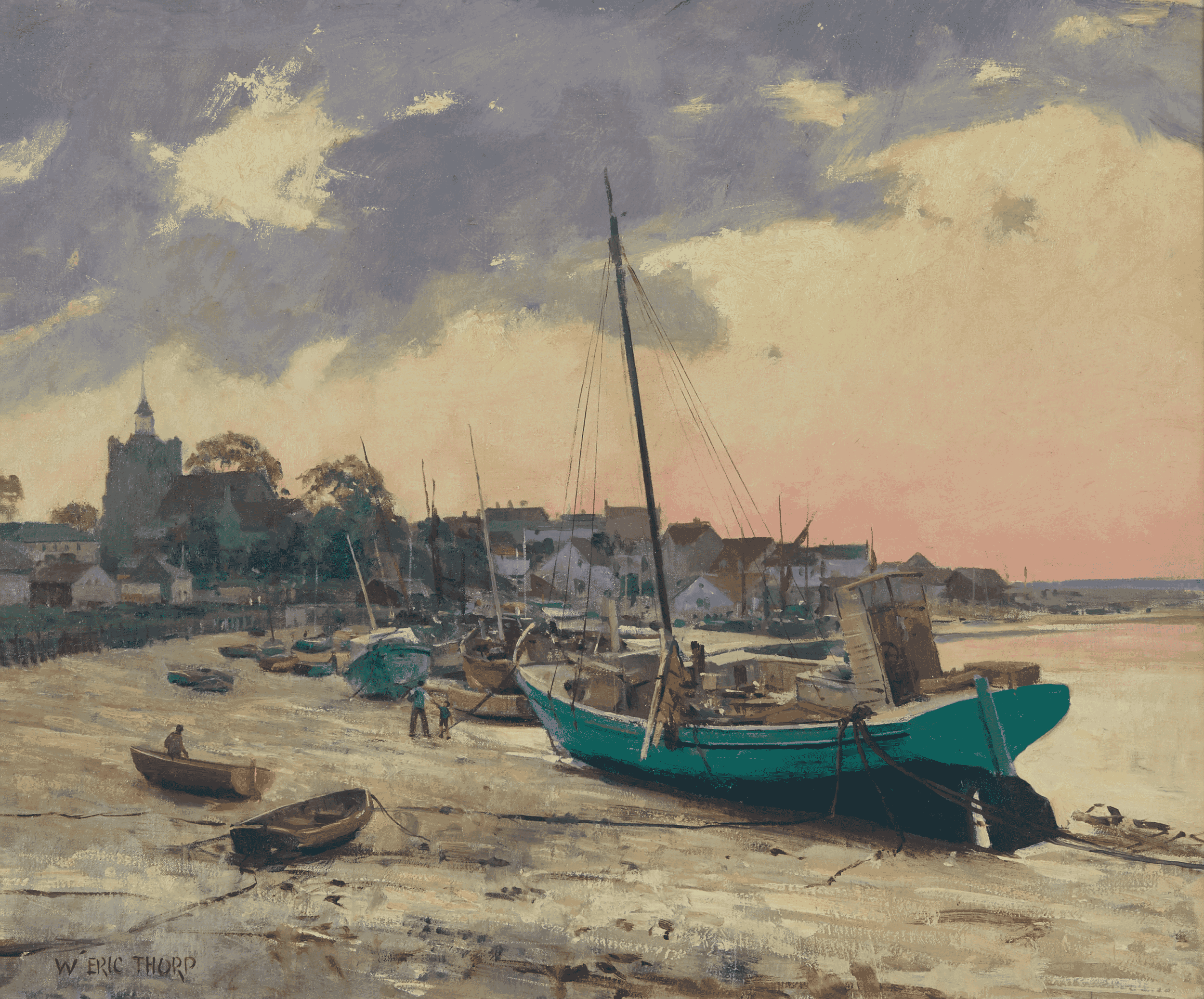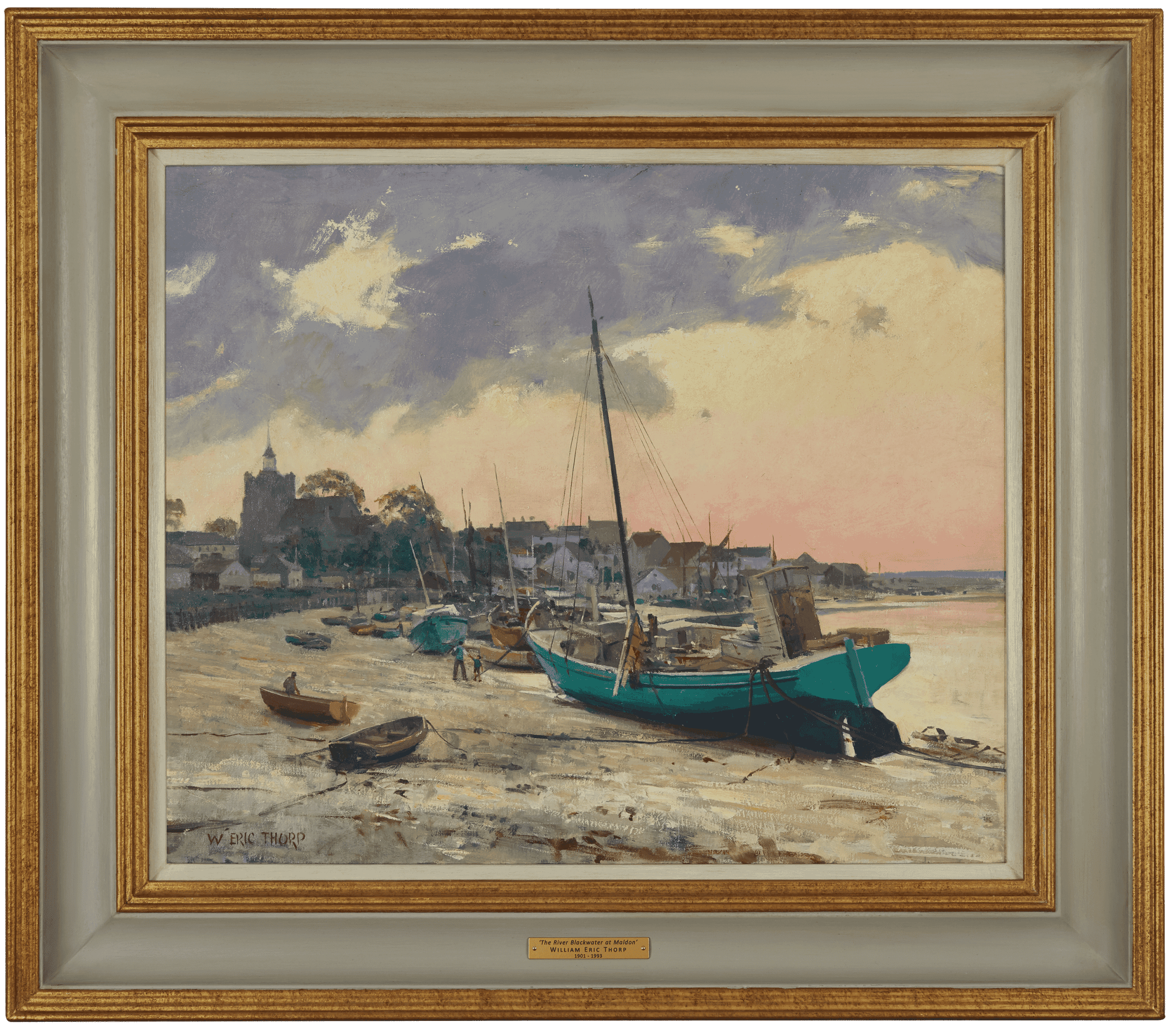 WILLIAM ERIC THORP
1901-1993
"The River Blackwater at Maldon"
William Eric Thorp was born in London in 1901.
He studied at the City of London School under the drawing masters Herbert Dicksee and Henry Schroder, and at the Royal Academy Schools.
He joined the Langham Art Club in 1917, and in 1918 was the youngest member ever to be elected to the Artists' Society at the tender age of seventeen. He was also a member of the London Sketch Club and the Chelsea Arts Club, and later in 1947 a founder member of the Wapping Group; becoming its President in 1966.
William Thorp exhibited at the Royal Academy, the Pastel Society and the Royal Society of Marine Artists. He also showed his work at the Paris Salon.
Painting in oils and other media concentrating on marine subjects, he received numerous commissions from shipping companies and his work graced many private collections worldwide.
Leading publishers also purchased William Thorp's work for the reproduction of limited edition prints.
His work was greatly admired and avidly collected, and he was renowned for his adept use of light on water, such that his paintings veritably glistened and sparkled. The substantially large posters he painted to advertise and promote The Wapping Group's exhibitions gained considerable interest and popularity amongst collectors.
Having resided almost his entire life in London, William Eric Thorp eventually settled in Nottingham where he died in 1993 at the ripe old age of 92.
His work is represented today in permanent collections at the Guildhall Art Gallery, the National Maritime Museum, the Imperial Institute, the Darlington Library and the Kirklees Museums.
Signed
Oil on canvas
20 x 24 inches
51 x 61 cms.
Framed Size
27.75 x 31.75 inches; 70.5 x 80.5 cms.