GENRE PAINTINGS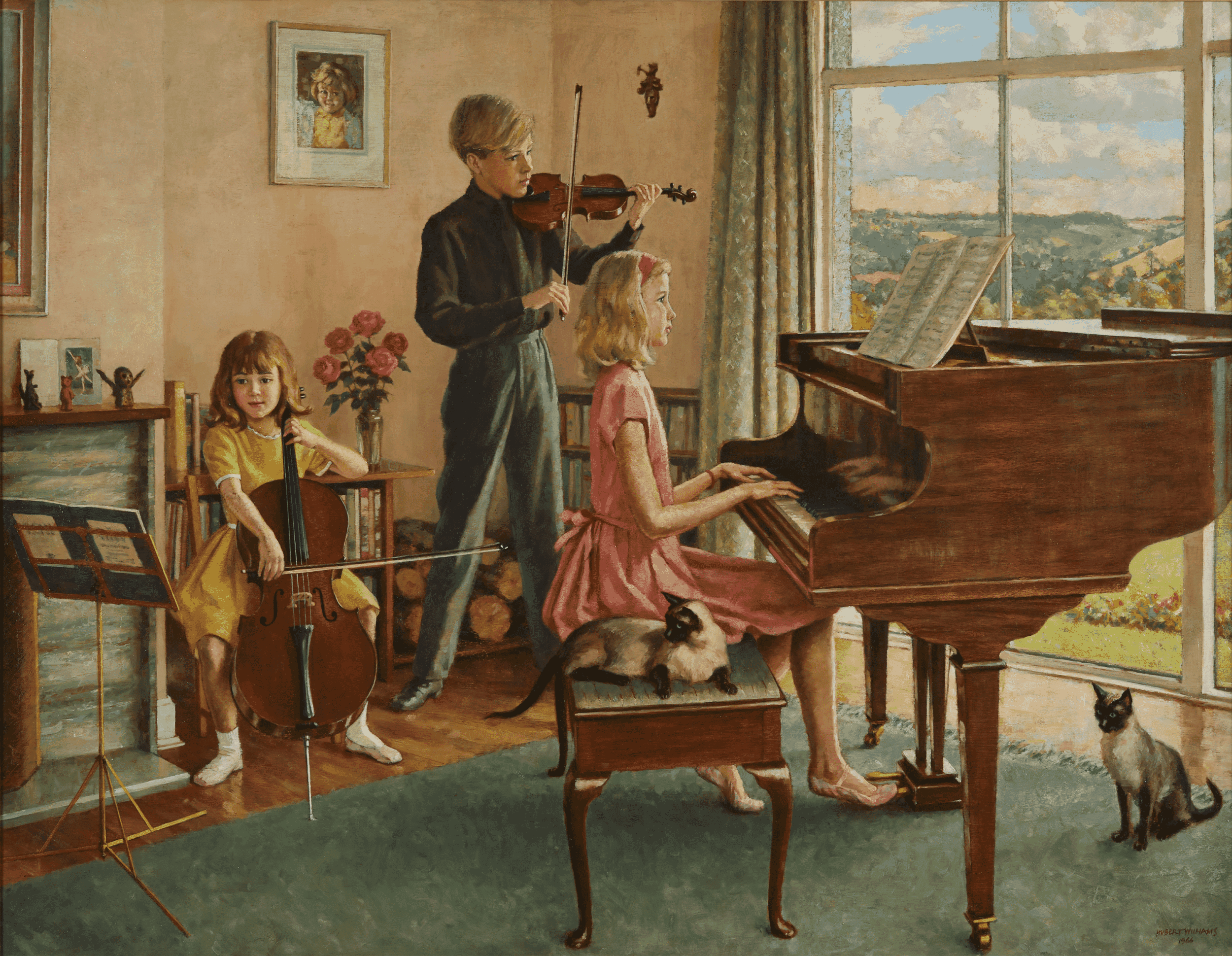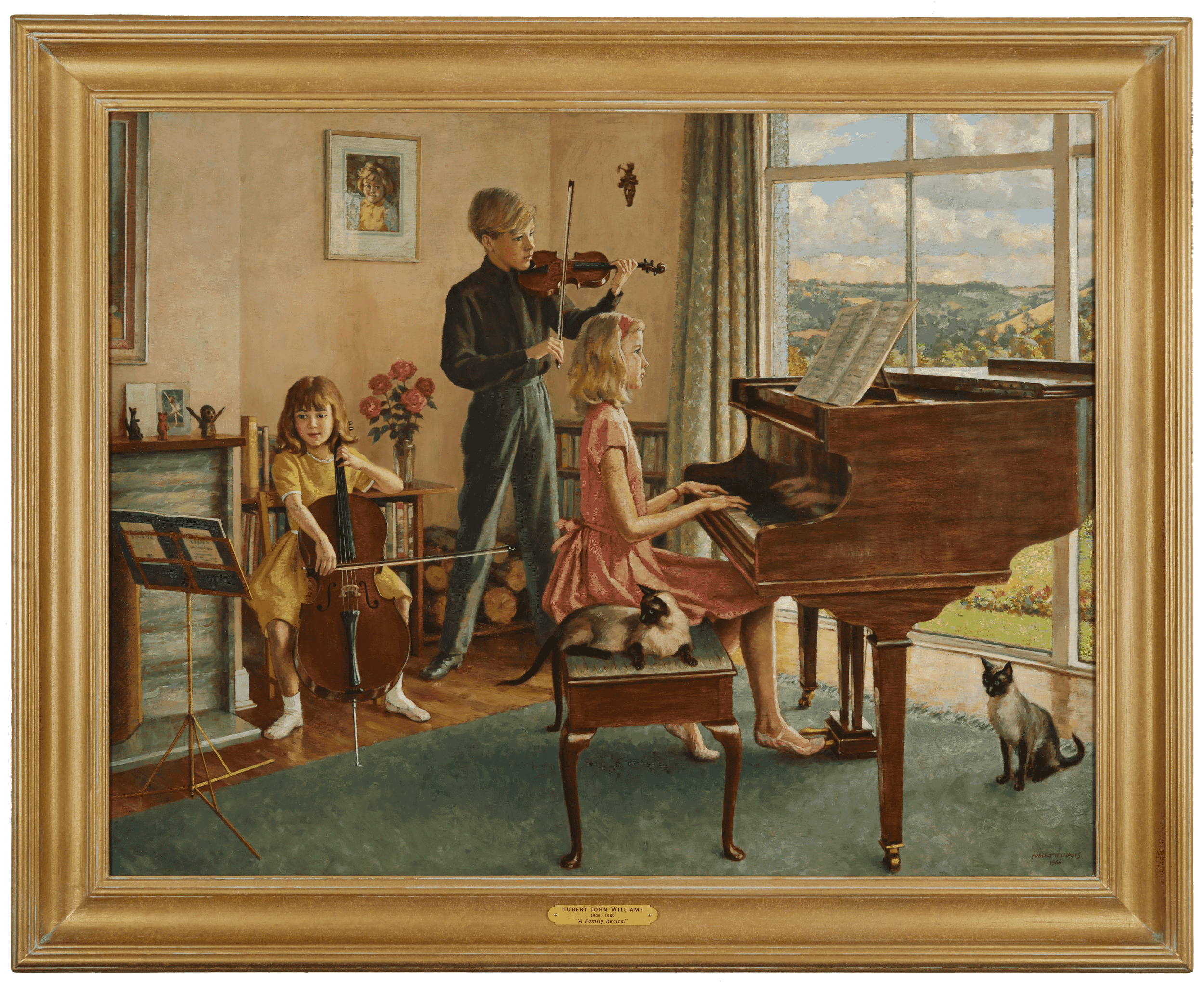 HUBERT JOHN WILLIAMS
1905-1989
"A Family Recital"
Hubert John Williams was a successful painter of portraits, landscapes and architectural subjects, as well as being a printmaker, etcher and illustrator.
Born in Beckenham, Kent in 1905, his artistic career began when he won first prize in a painting competition to launch the Children's Newspaper.
From 1927-1932 he studied at the Royal Academy Schools, where he was awarded the Landseer Scholarship for 1928. He also studied at the St Martins School of Art and the Central School of Arts and Crafts, as well as the London County Council Schools.
Between 1926 and 1939 he exhibited at the Royal Academy, the Royal Scottish Academy, the Royal Institute of Painters in Oil, and the New English Art Club, amongst others.
During WWII he worked as a cartographer in the War Office, then as a commercial illustrator from 1946, specialising in children's education.
He became a freelance artist noted for his drawings of London buildings and street scenes, his work appearing in 'The Times', 'The Observer' and 'Blue Peter Magazine'.
He also undertook portraiture and the illustration of children's books, and he was a Member of the Pastel Group and the Society of Graphic Artists.
Hubert Williams work can be found in many public and private art collections, including the Imperial War Museum, the Museum of London, the Ferens Art Gallery in Hull, the Southampton Art Gallery, the Towner Art Gallery, and museums in Eastbourne and Bath.
Reference: 'Artists in Britain Since 1945' by David Buckman 
Signed and dated 1966
Oil on panel
28 x 36 inches
71 x 91.5 cms.
Framed size
34.5 x 42.5 inches; 87.5 x 108 cms.