GENRE PAINTINGS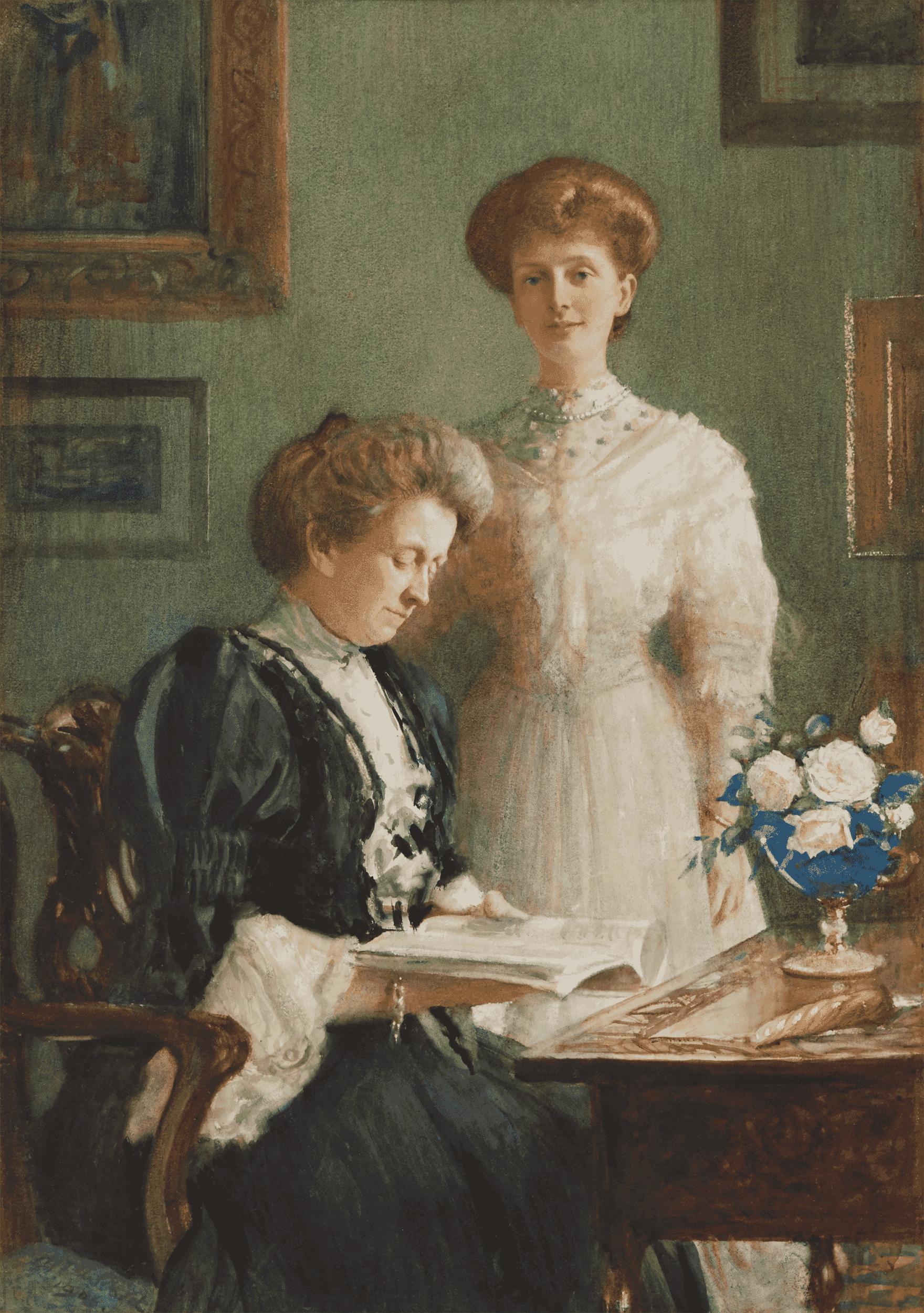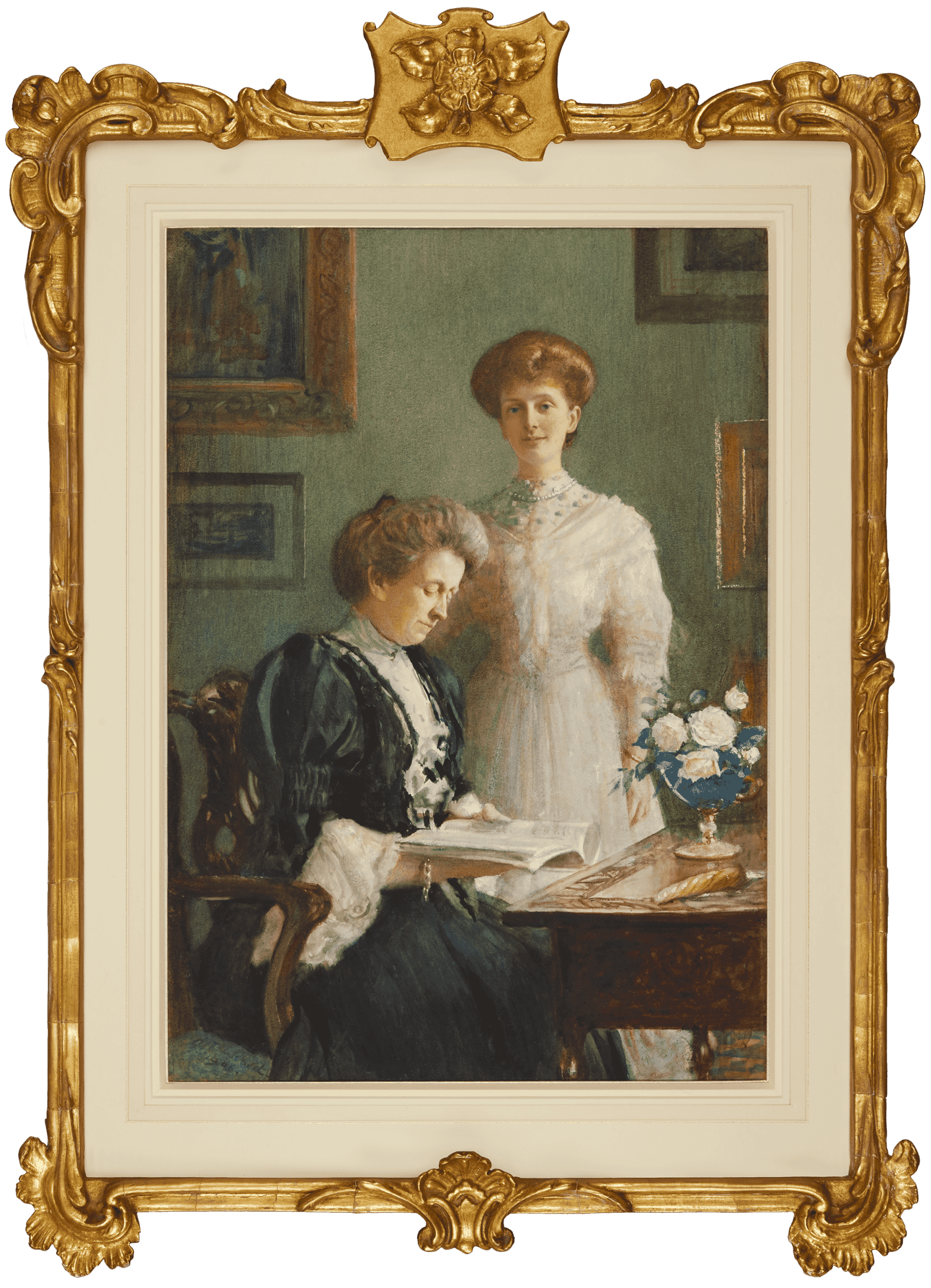 JAMES BRADE SWORD
1839-1915
"Maternal Wisdom"
Born in Philadelphia, Pennsylvania on 11th October 1839, James Brade Sword was a highly sought after and versatile painter of portraits, landscapes, seascapes, genre, outdoor sports and children.
In 1840 the Sword family moved to Macao in China, where his father, John D. Sword, was in the tea and silk business. The Swords were an established merchant family from Philadelphia and New Castle, Delaware, who were prominent in the Chinese, West Indian and South American trade. 
James returned to the United States to attend Central High School in Philadelphia, graduating in 1855.
His artistic career began with the Pennsylvania Academy of Fine Arts in Philadelphia in 1861. He studied under William Trost Richards, Christian Schussele and George Washington Nicholson, whose collective influences profoundly helped shape his career. Sword had always sketched as a child and in 1862 he decided to focus his prolific energies on full-time painting.
In 1869, he married Matilda Wagner, who bore him four children. The family resided in Philadelphia.
In 1871 he opened a studio in New York. He made sketching trips to various parts of the country, including the Green Mountains in Vermont, the Allegheny Mountains in Pennsylvania, Bar Harbor, Maine, Lake George, New York, and the New Jersey shoreline, where he met the artist Asher B. Durand. The two painted together, and Sword's landscape paintings were greatly influenced by the older artist.
He visited Conanicut Island in Narrangansett Bay, Rhode Island, in 1881, where he was inspired by the spectacular scenery.  He built a house there in 1883, spending idyllic summers painting on the shores of the island.
Sword was very active in the Philadelphia art community. He exhibited at the Pennsylvania Academy of Fine Arts from 1876-1906, at the Centennial Exhibition in 1876, was a founder of the Art Club of Philadelphia, elected president of the Philadelphia Society of Artists in 1878, and president of the Artists' Fund Society.
He also exhibited at the World's Industrial Cotton Centennial Exposition in New Orleans in 1883, the American Art Association and the National Academy of Design in New York from 1876 to 1892, the Brooklyn Art Association from 1873 to 1884, and the Art Institute of Chicago from 1895 to 1908.
He died in Philadelphia in 1915.
Work by James Brade Sword can be found in the collections of the University of Pennsylvania, the Pennsylvania Academy of Fine Arts, the Reading, Pennsylvania Public Museum, the Farnsworth Art Museum, the Washington County Museum of Fine Arts in Hagerstown, Maryland, the Colby College Museum, and the Yale Art Gallery.
His 1911 portrait of J. W. Jones, Speaker of the House, still hangs in the Capitol in Washington, D.C.
Signed and dated 1906
Watercolour & Gouache
14.5 x 20.5 inches
37 x 52 cms.
Framed Size
30 x 22 inches; 76 x 56 cms.