RECENT SALES & ARCHIVE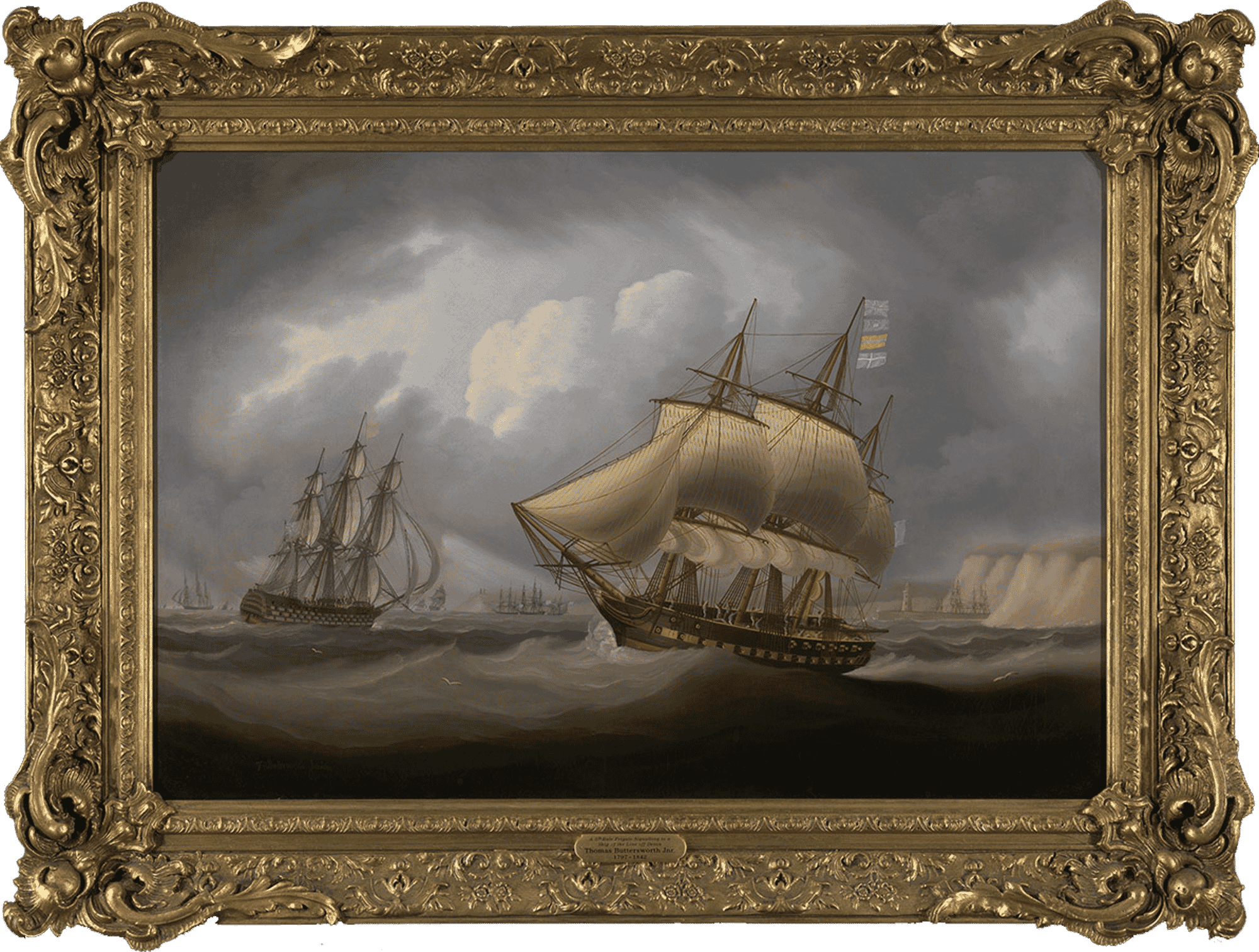 THOMAS BUTTERSWORTH JNR.
1807-1842
"A Fifth Rate Frigate Signalling to a Ship of the Line Off the Coast of Devon"
Born on 1 November 1807, Thomas Buttersworth Junior was named after his father, the well known marine painter Thomas Buttersworth Senior (1766-1841), who was to have a considerable influence on his son's painting career.
There exist few details about Thomas Junior's private life. What is known is that in the late 1830's he was living with his wife Gertude in Lambeth, and in early 1838 his daughter, also Gertrude, was born.
The family had moved to Greenwich by 1841, and this is where their son, also named Thomas, was born in March of that year. Thomas Buttersworth Junior died in Greenwich on November 25, 1842 at the very early age of thirty five.
Signed
Oil on canvas
23.5 x 35 inches
59.7 x 89 cms.
Framed Size
34 x 44 inches; 86.5 x 112 cms.