RECENT SALES & ARCHIVE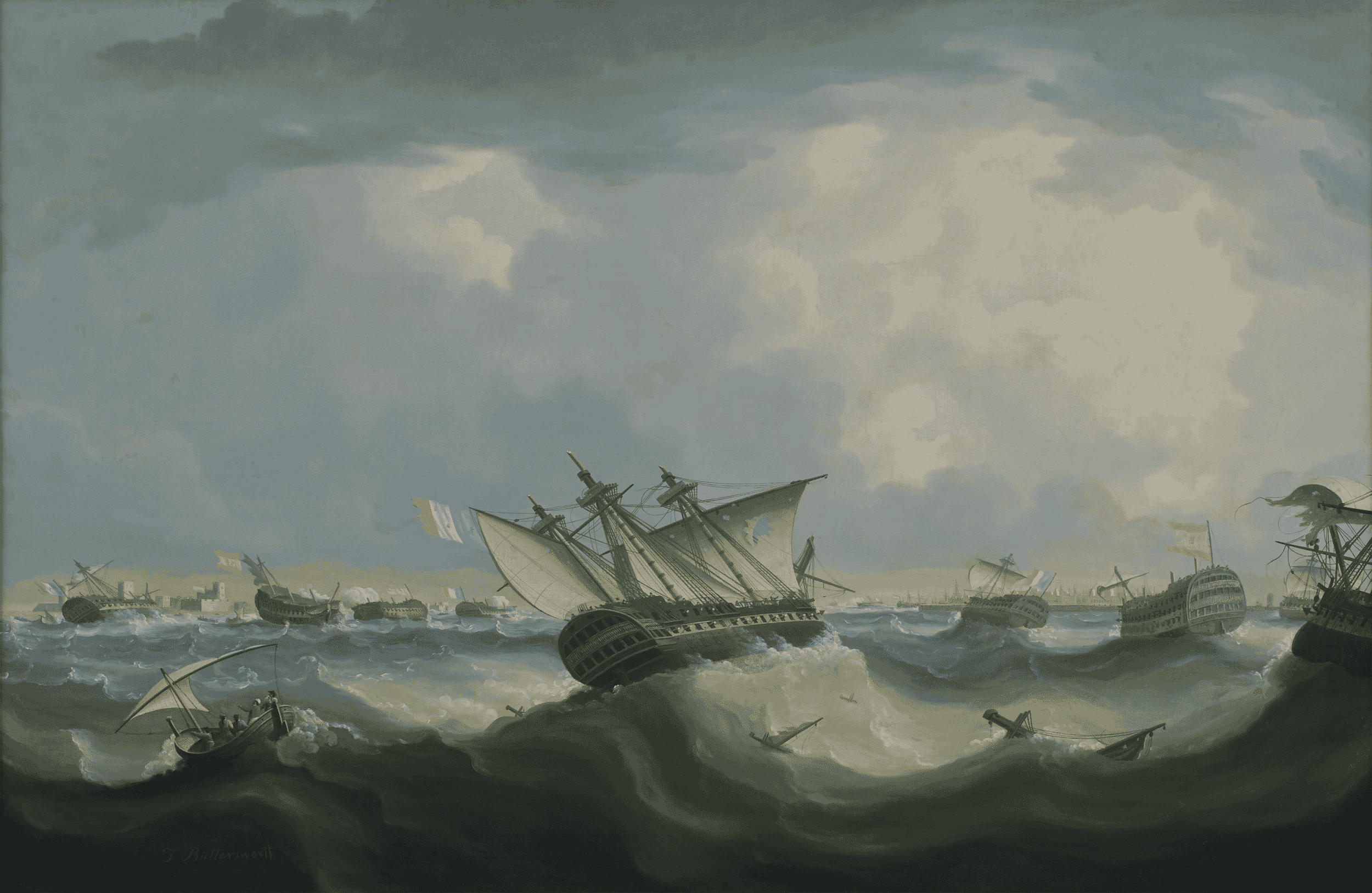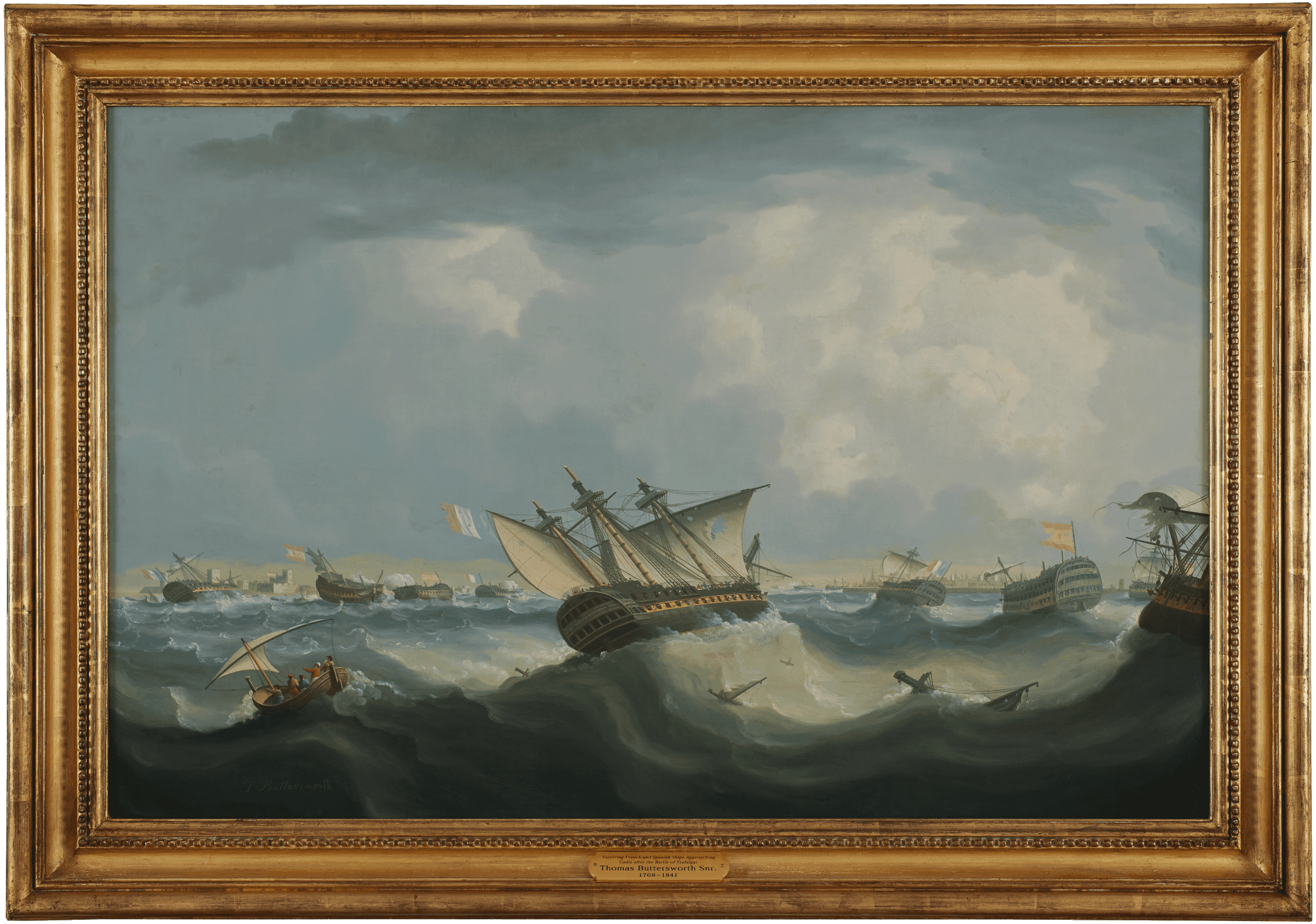 THOMAS BUTTERSWORTH SNR.
1766-1841
"After Trafalgar, Defeated Spanish and French Men O'War Nearing Cadiz"
This painting depicts the battered combined fleets of the French and Spanish post the Battle of Trafalgar, making for the safety of Cadiz harbour in spain, with only ten of the original combined fleet of thirty-three ships remaining. These ships comprised the French ships Pluton, Heros, Algeciras, Neptune and Argonaute, and the Spanish vessels Principe de Asturias, Santa Ana, San Leandro, San Justo and Montanes.
Signed
Oil on canvas
20.5 x 31.5 inches
52 x 80 cms.
Framed Size
26.5 x 37.5 inches; 67.5 x 95 cms.
Provenance
Lady Maryoth Hay, by descent
Private Collection, Buckinghamshire
ONE OF A PAIR