RECENT SALES & ARCHIVE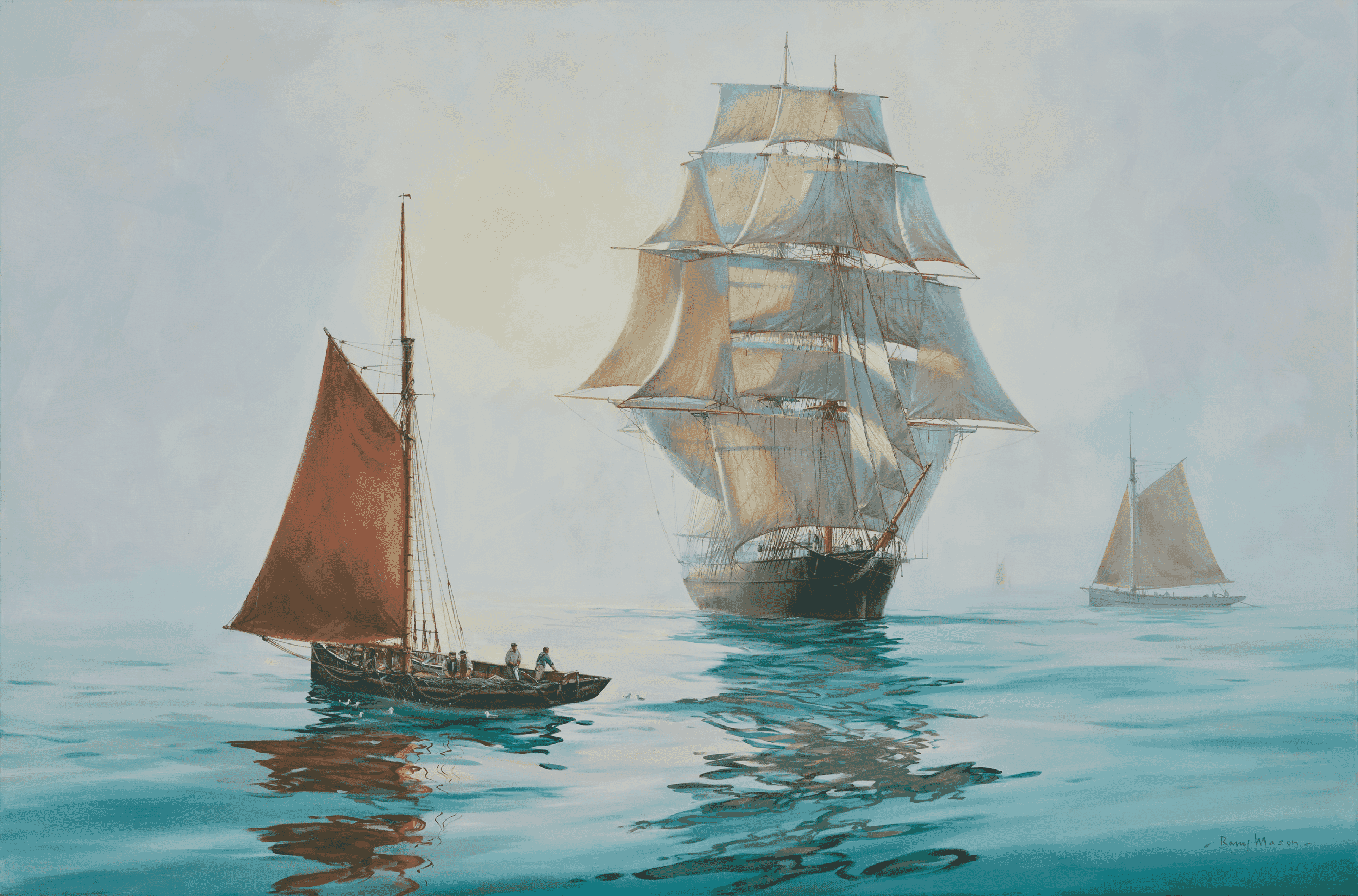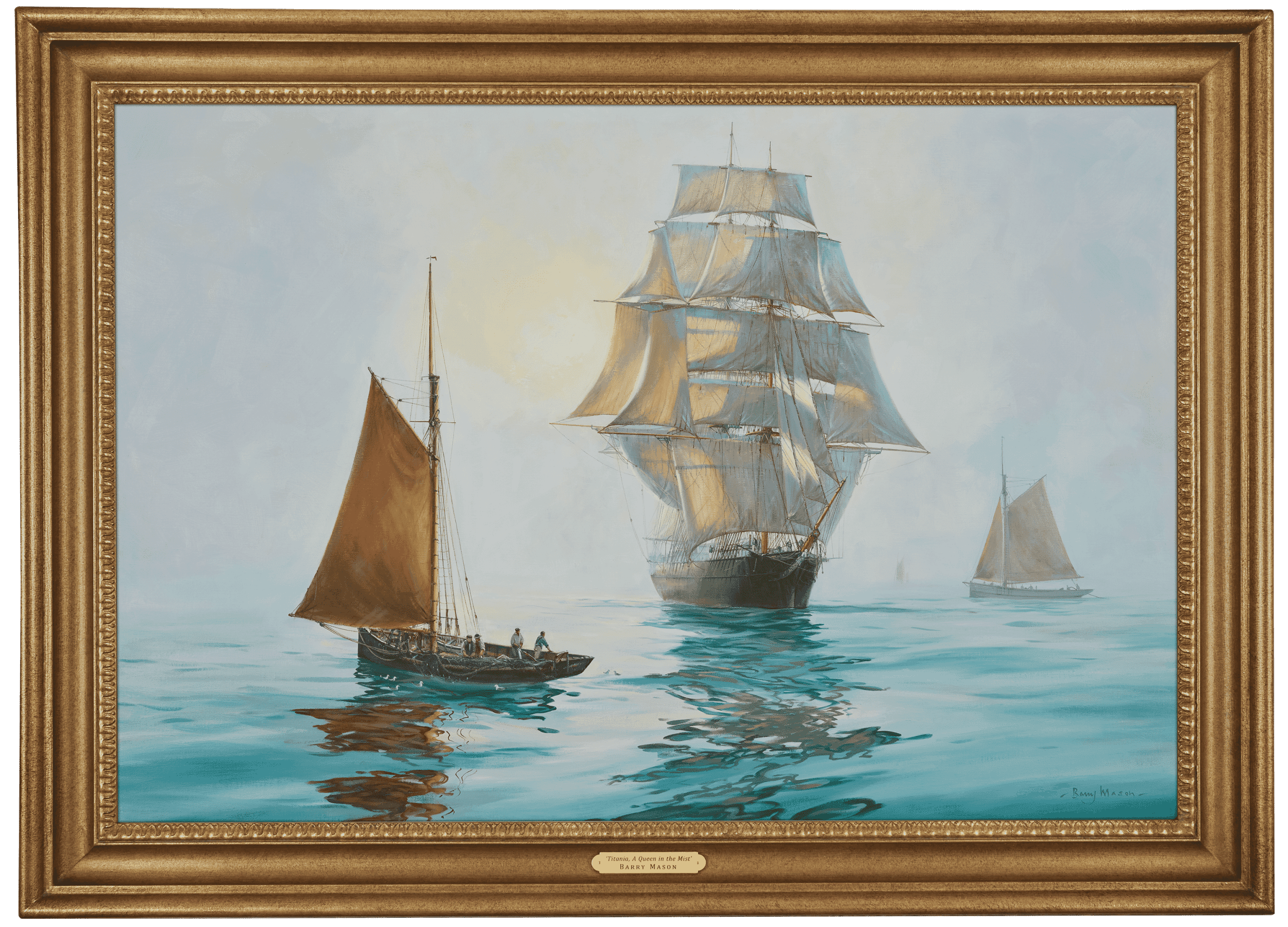 BARRY MASON
Born 1947
"A Queen in the Mist, The Clipper Titania"
The clipper Titania carefully picks herself down Channel through some of the South Devon trawler fleet. She is shown here some time in the 1870's when larger deckhouses were fitted to her original flush deck.
The small sloop in the foreground finishes gutting the last haul, and after a few net repairs will send the beam trawl back to the seabed some 200 feet below and tow away with the making tide.
Generally acknowledged as the finest-lined clipper to emanate from Robert Steele's yards at Greenock, Titania was built for Lowther, Maxton & Co. of London in 1866.
Registered at 879 tons, she measured 200 feet in length with a 36 foot beam, and these dimensions gave her the strength to carry a large sail plan aided by masts of steel plate.  No expense was spared to fit her out and she was beautifully finished, yet her first two voyages proved disappointing as it soon became apparent that her master, Captain Deas, had lost his nerve due to advancing age.
Her maiden passage out to China began badly when she lost her foremast in a squall off the Cape Verde Islands but, after repairing in Rio, she loaded her first tea in August and was home in 115 days having left Shanghai on 2nd September to dock in London on Boxing Day.
The next year's voyage was slower - 126 days - with the result that her owners replaced Captain Deas with W.H. Burgoyne, who immediately transformed her performance.  Clearing Shanghai on 16th June 1869, he raced Titania home in 98 days in one of the fastest passages of the season. After two years Burgoyne was succeeded by Captain Dowdy and he was similarly successful, bringing Titania home in 93 days, Foochow to London, in 1871 in the best passage of her career.
After a serious dismasting in 1874, she was sold out of the Lowther, Maxton fleet but continued trading to both Australia and the Far East until she was bought by the Hudson's Bay Company at the end of 1885.  In nine years with them she made regular voyages around Cape Horn and across the South Atlantic before being sold to Italian owners in 1894, who put her on their Mauritius and South American trade.
Worn out and not considered worthy of major overhaul, Titania was broken up at Marseilles in March 1910.  It was a mundane end for a splendid ship, yet she had the satisfaction of outliving virtually all of her more famous contemporaries from the golden era of the China tea clippers.
Signed
Oil on canvas
31.5 x 47.25 inches
80 x 120 cms.
Framed Size
40.5 x 56.25 Inches; 103 x 143.5 cms.
SOLD