RECENT SALES & ARCHIVE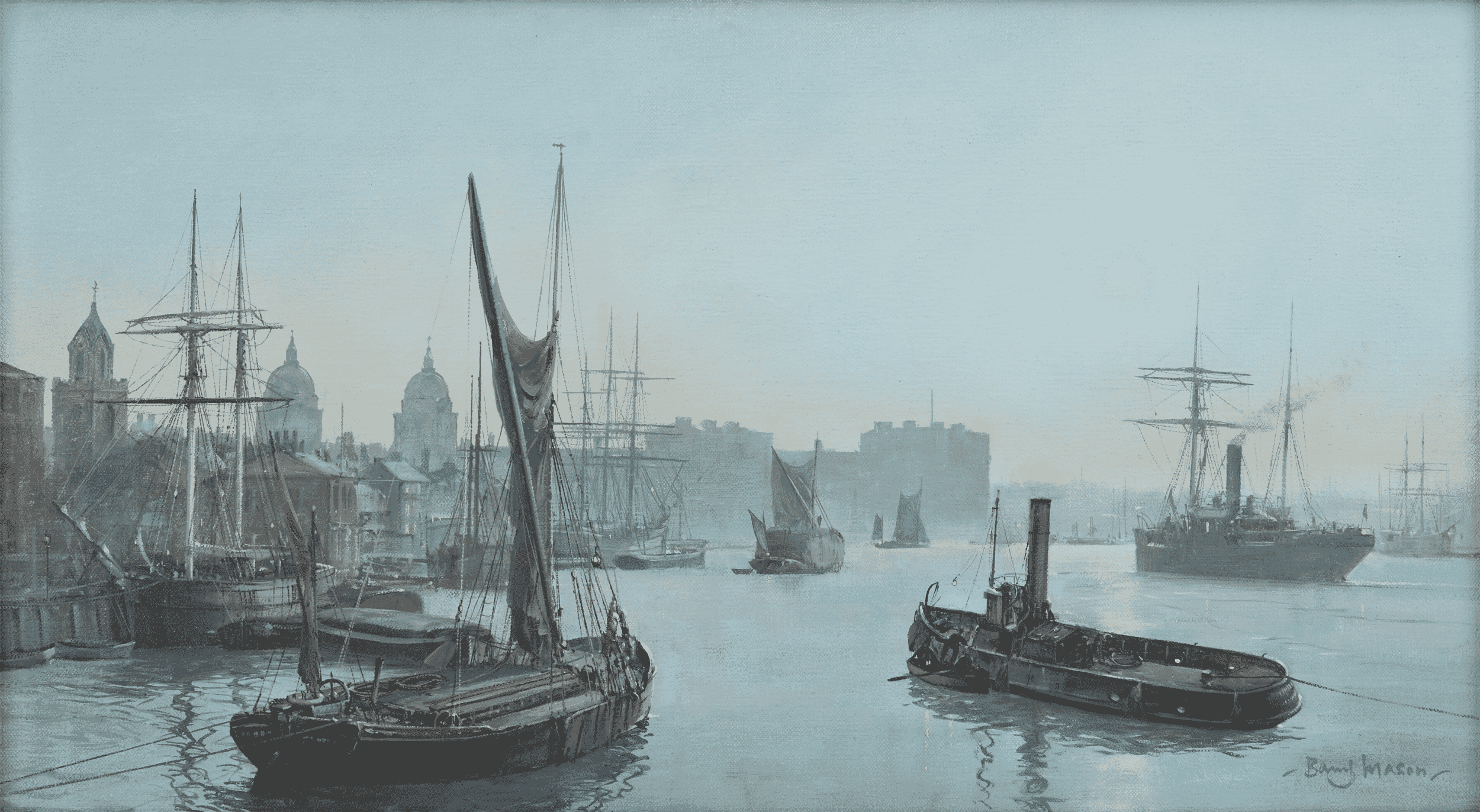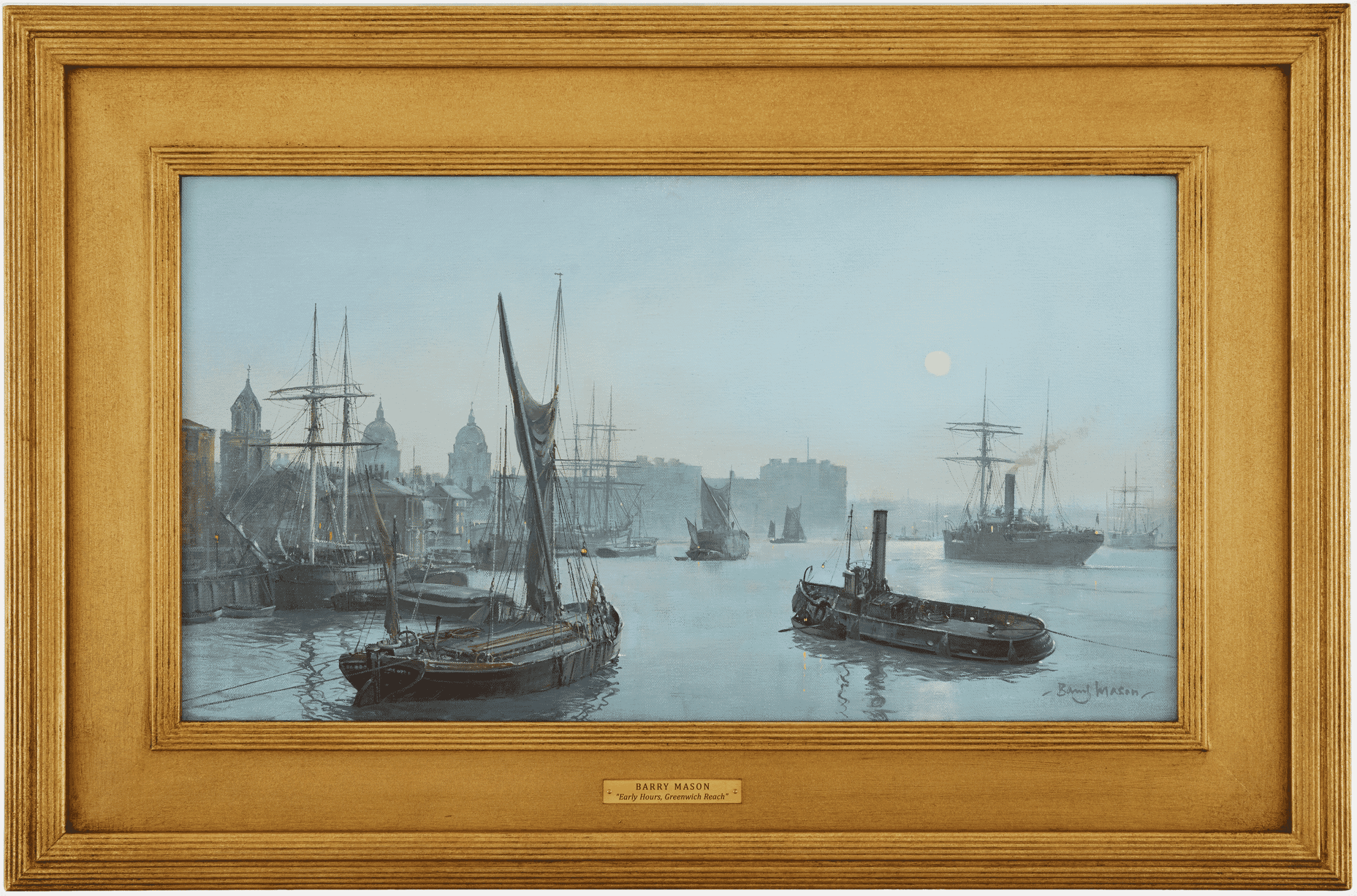 BARRY MASON
Born 1947
"Early Hours, Greenwich Reach, 1890"
It is the last decade of the 19th Century, and our view is set during the early hours of the morning on the River Thames at Greenwich, looking west.
A spritsail barge lies moored in the foreground. Many thousands of these vessels worked the River and the ports of the South and the East, right up to the Second World War.
The crew of a steam tug board their craft, ahead of a day's work hauling ships and lighters up and down the tideways and docks of the River.
In front of the imposing Royal Naval College a "stackie" hay barge creeps by on the tide, and starboard of her, a steamer heads up to London docks.
Signed
Oil on canvas
12.25 x 21.75 inches
31 x 58 cms.
Framed Size
18.75 x 28.25 inches; 47.5 x 71.5 cms.
SOLD