RECENT SALES & ARCHIVE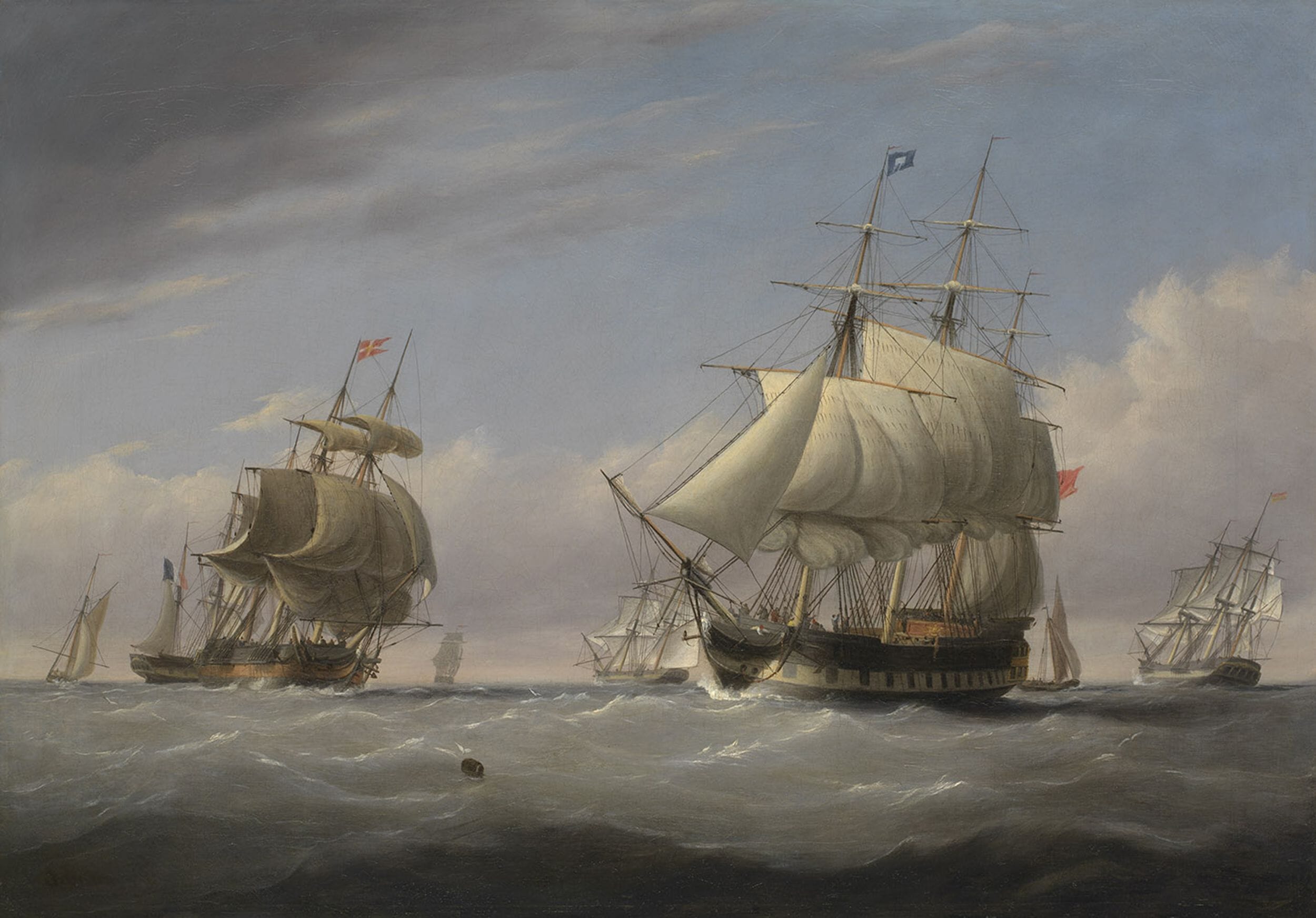 JOSEPH WALTER
1783-1856
"A Royal Navy 5th Rate With Merchant Ships"
Joseph Walter was born in Bristol in 1783. Few details are known of his early life, but he is recorded in local directories as being a marine painter who resided in Trinity Street, Bristol. He was an artist of prodigious talent who became Bristol's best marine painter after the death in 1821 of Nicholas Pocock.. Although his favoured subjects and locations were typically local, he is also known to have paintedshipping scenes off harbours such as Cadiz, St. Lucia and Malta, as well as home ports such as Plymouth and Southampton.
From a local address in Portishead, he first exhibited at the British Institution in 1832, and two years later he began showing his maritime pictures at the Royal Society of British Artists as well as the Royal Academy. In 1842 he showed ten works at the annual exhibition of the Bristol Society of Artists. A good number of his nautical paintings were engraved. His last painting is dated 1851, and after bravely battling ill health he died in Bristol in 1856.
The Bristol Museum and Art Gallery holds the largest body of his work, but his pictures are also to be found in the London collections of the Science Museum and the National Maritime Museum, the Merseyside Maritime Museum in Liverpool, and in museums across America.
Signed
Oil on canvas
21 x 30 inches
53.3 x 76.2 cms
Framed Size
27.5 x 36.5 inches; 70 x 93 cms.