RECENT SALES & ARCHIVE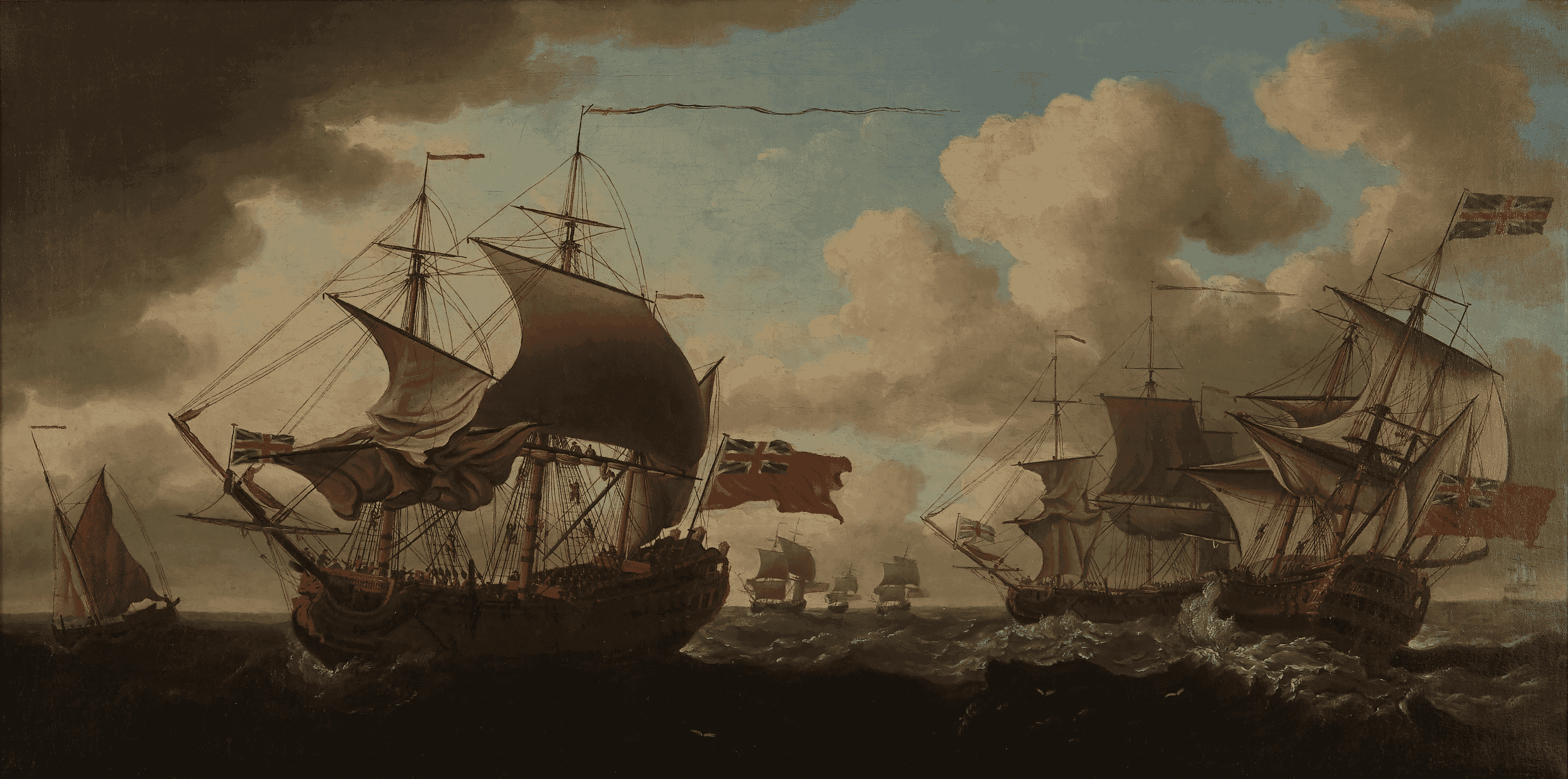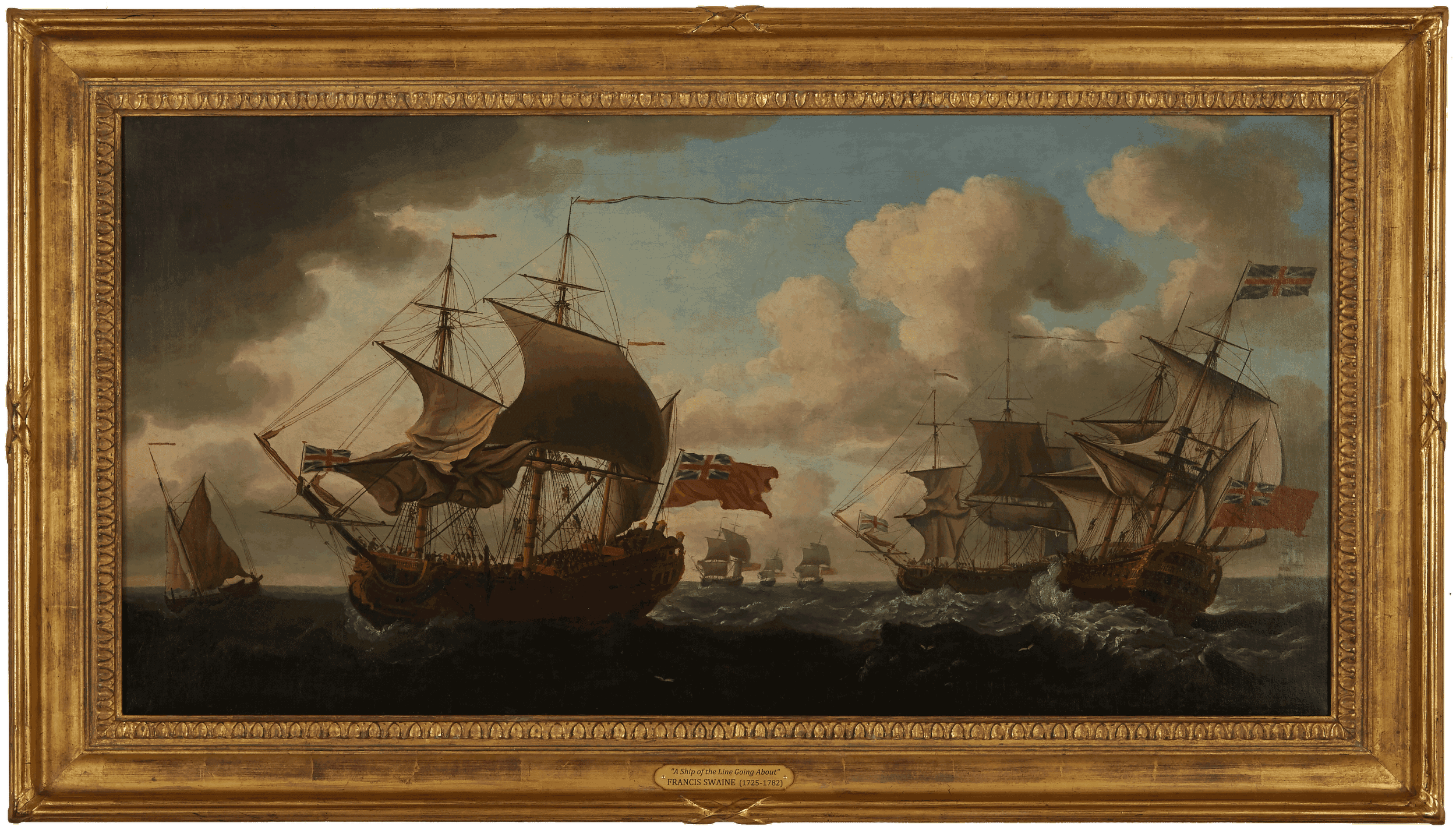 FRANCIS SWAINE
1725-1782
" A Two-Decker Going About in the Channel Ahead of an Approaching Squall, With Other Ships of Her Squadron Nearby"
Francis Swaine was born in London circa 1720. He began his career as a messenger and is recorded in the 1735 list of clerks and officers employed by the Treasurer and Commissioners of his Majesty's Navy. He presumably took up marine painting shortly afterwards, and by 1740 he was working in the studio of Peter Monamy (1681-1749), the leading English marine artist of the day. Such was the influence and friendship of Monamy that Swaine married Monamy's daughter Mary in London in June 1749, and their son born a year later was christened Monamy Swaine. Francis Swaine was also considerably influenced by Charles Brooking (1723-1759), probably the finest English marine artist of the eighteenth century.
Francis Swaine painted primarily English subjects, but he also painted a number of Dutch river scenes, as well as views of Martinique and Quebec. He resided in London nearly all his life, mainly at 7 Strutton Grounds, Wesminster. He first began exhibiting at the inaugural exhibition of the Free Society in 1761, where he went on to show a total of 76 paintings over the next two decades.
He also exhibited prolifically at the Society of Artists with a total of 47 paintings during his lifetime. Swaine received numerous commissions throughout his career, and a number of his works were engraved by Peter P. Benazech (1728-1798). After a painting career spanning over 40 years, Swaine died at his home in Chelsea in 1782.
The largest collection of Francis Swaine's paintings are held at the National Maritime Museum at Greenwich. There are also examples of his work at the Victoria and Albert Museum, the Mariners Museum at Newport News in Virginia, and the United States Naval Academy at Annapolis, Maryland.
Oil on canvas
17.5 X 35 inches
44.5 x 89 cms.
Framed Size
23 x 40 inches; 58.5 x 101.5 cms.
Provenance
The Royal Exchange Gallery, Annual Marine Exhibition 2001, no.2
Private Collection, London