RECENT SALES & ARCHIVE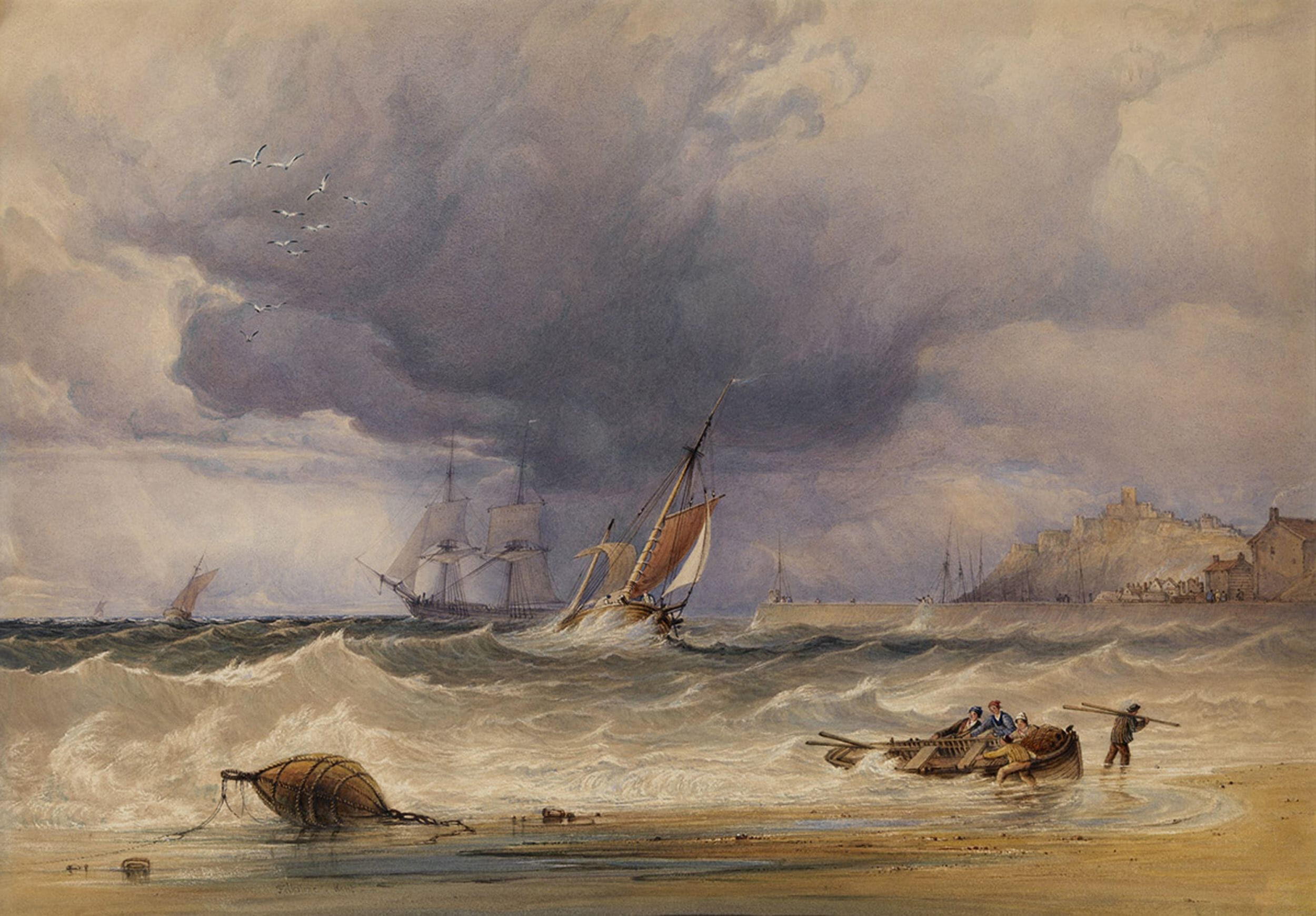 ANTHONY VANDYKE COPLEY FIELDING
1787-1855
"A View of Folkestone, Kent"
The second son of portrait painter Theodore Nathan Fielding, Anthony Vandyke Copley Fielding was born in Sowerby, Cumbria on 22 November 1787. He spent an idyllic childhood in both Cumbria and London, and his natural artistic ability was strongly nurtured by his father as well as by the celebrated landscape painter John Varley.
The family lived in the area around Keswick and Ambleside, and this beautiful and rugged landscape was to inspire the young artist deeply.
A visit to Liverpool and an exhibition in 1807 proved an astonishing success, and this was the start of a most rewarding association with that great port. From 1810 he regularly showed his work at the Liverpool Academy, with an impressive 159 watercolours exhibited there over more than forty years.
Having toured and sketched in Wales, the artist settled in London in 1809, and just a year later in 1810 became an Associate Member of the Old Watercolour Society (O.W.S.), then a full member of the Society in 1812. He was given a rare honour in 1831 when he was elected President of the Old Watercolour Society.
Copley Fielding exhibited a staggering total of 1,748 works at the O.W.S., and his Presidency proved highly successful in gaining prestige and recognition for the Old Watercolour Society both here and abroad. Between 1812 and 1855 he showed 100 watercolours at the British Institution, with a further 17 exhibits at the Royal Academy between 1811-1842. He was also awarded a coveted gold medal at the Paris Salon in 1824.
Copley Fieldinhg eventually retired to Brighton after an extremely successful career as an artist, and he died in Worthing on 3 March, 1855. His paintings are represented in the London collections of the British Museum, the National Gallery and the Victoria and Albert Museum.
Inscribed "Folkstone"
Watercolour
15.75 x 23 Inches
40 x 59 cms
Framed Size
28 x 34 inches; 71 x 86.5 cms.
Exhibited
The Liverpool Academy 1835, number 325