RECENT SALES & ARCHIVE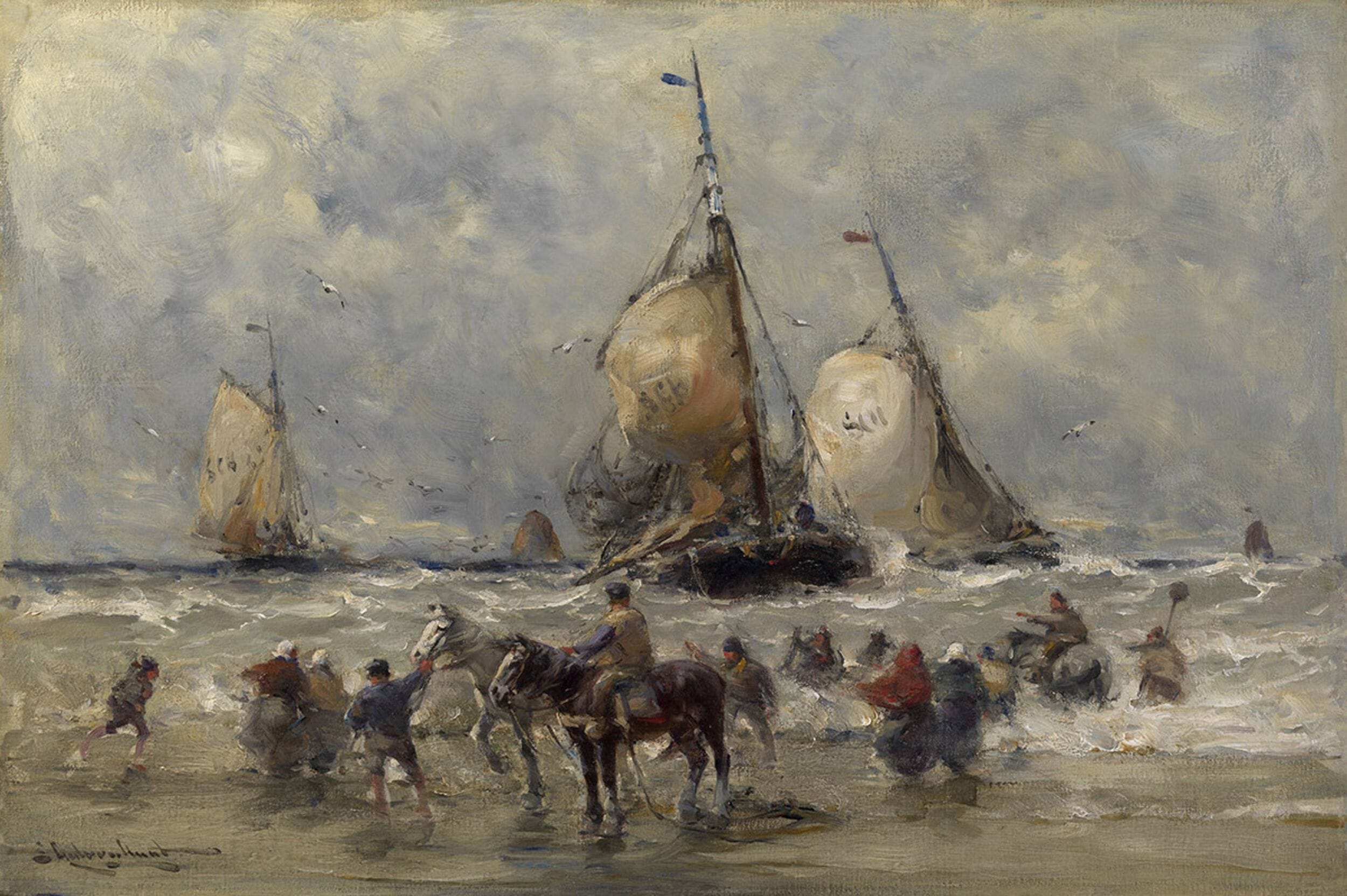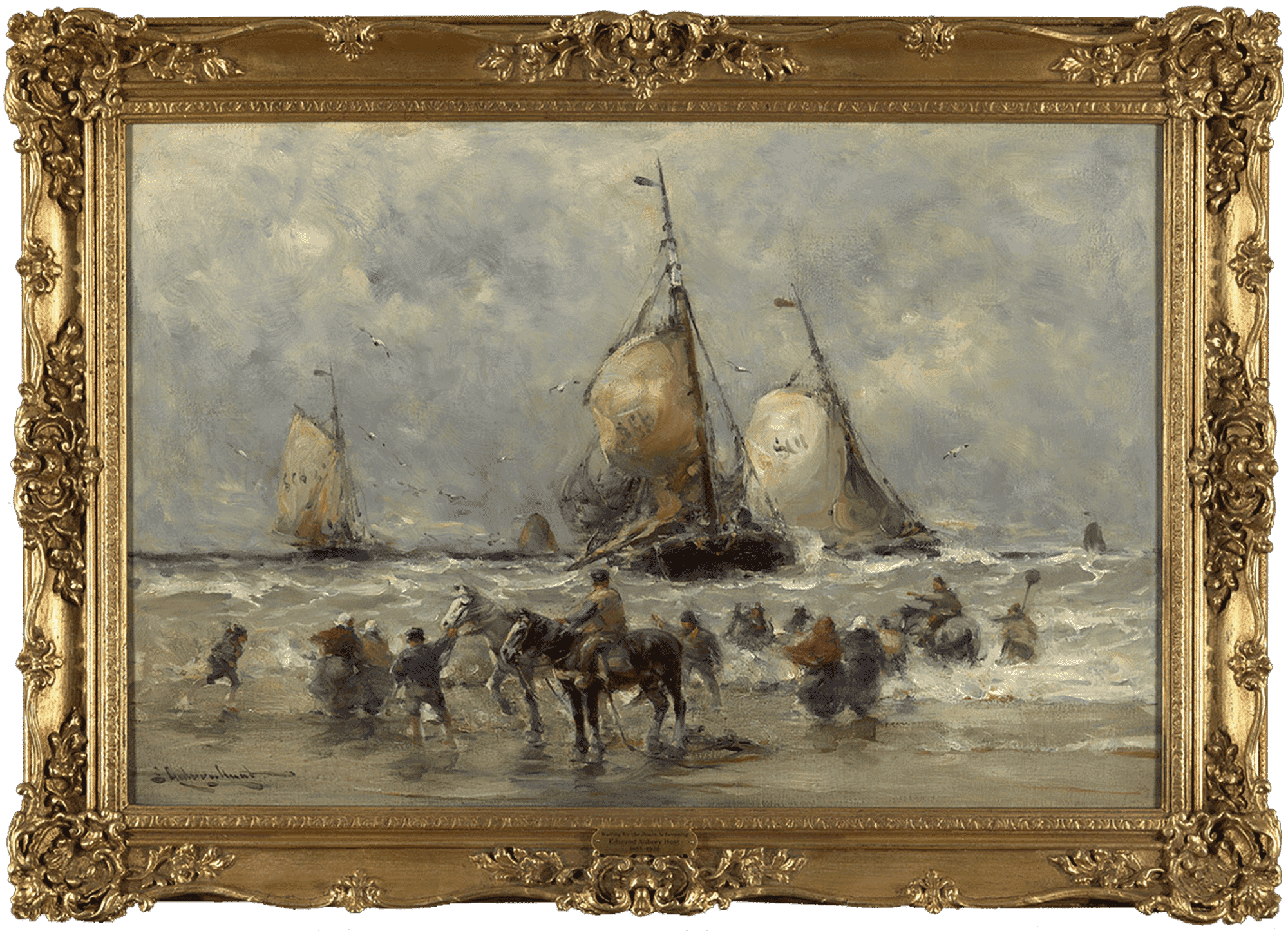 EDMUND AUBREY HUNT
1855-1922
"At Scheveningen, Waiting for the Fishing Boats"
The eldest of five children, the American painter Edmund Aubrey Hunt was born in Weymouth, Massachusetts in 1855. He moved to France in 1874 to further his artistic career, spending five years studying in Paris under Jean Leon Gerome, the celebrated Orientalist painter, before moving to Britain in 1879 and settling down with his wife at Shepperton in Surrey.
He first exhibited his work at the Boston Arts Club in 1877, showing there until 1905. From 1879 he exhibited at the Royal Society of British Artists at Suffolk Street, where he became a member in 1884.
He exhibited at the Royal Academy in London from 1881 to 1918, exhibiting eighteen paintings, and other exhibition venues included the New English Art Club in London and the Paris Salon in 1888, as well as the Chicago Institute in 1904.
Edward Aubrey Hunt was a seasoned traveller who revisited his native America as well as touring Italy, Holland and North Africa, in particular Morocco. He died in Hastings, Sussex in November 1922 at the age of 67 years.
Examples of this artist's work are represented in the collections of the Leeds Art Gallery, the Leicester Art Gallery and the National Maritime Museum in Greenwich.
Signed
Oil on canvas
20 x 30 inches
50.8 x 76.2 cms
Framed Size
26 x 36 inches; 66 x 91.5 cms.