RECENT SALES & ARCHIVE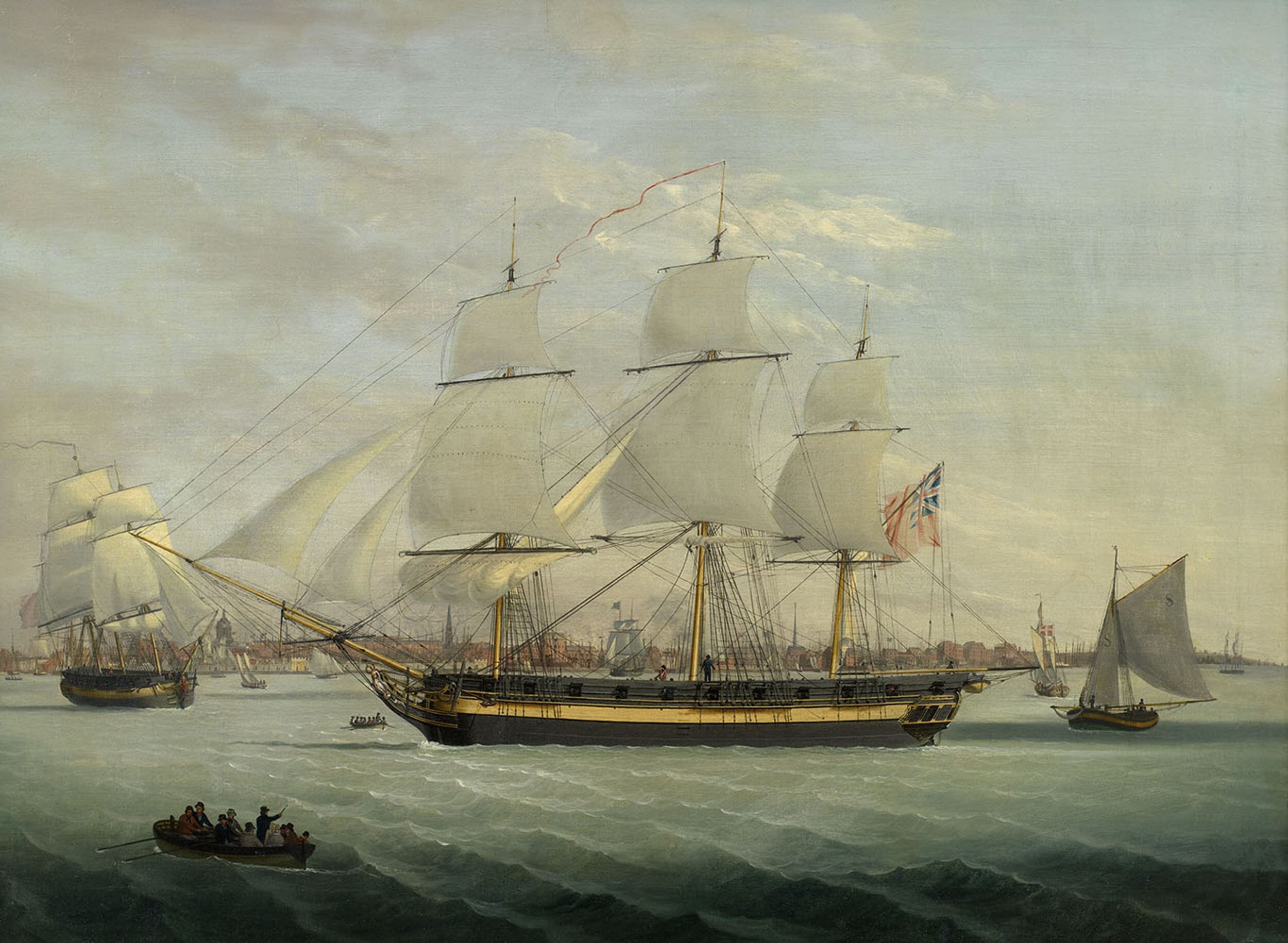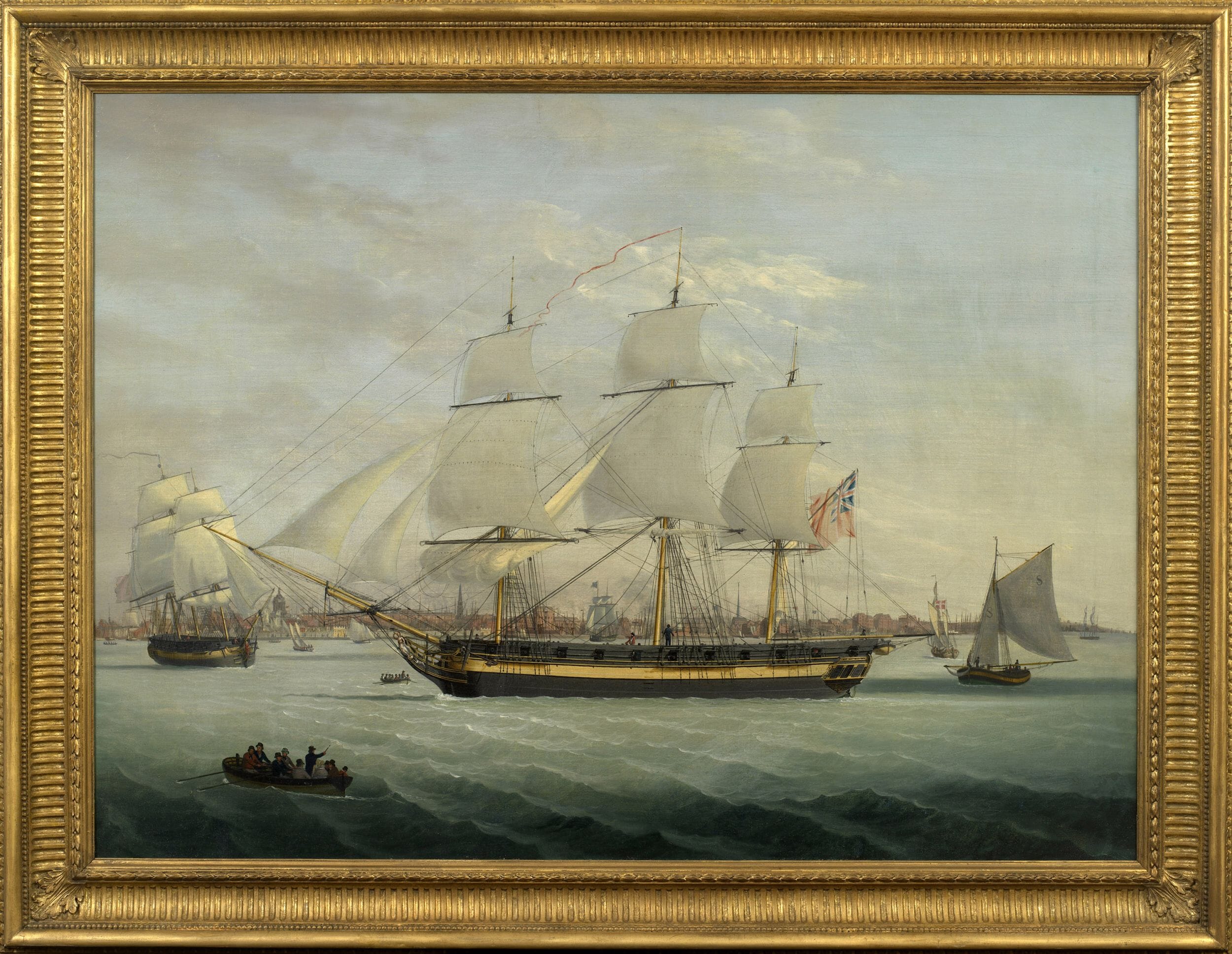 JOHN JENKINSON
Working 1790-1821
"The Armed Merchantman Diana in the River Mersey off Liverpool, the Pilot Cutter Prince of Wales astern"
John Jenkinson was renowned in his native city of Liverpool chiefly as a ship's portrait painter and marine artist, although he is also known to have painted landscapes and some portrait paintings.
He was a contemporary of that most famous of Liverpool marine painters, Robert Salmon, and although not as celebrated as Salmon, Jenkinson nevertheless gained wide acceptance and patronage as a most gifted and detailed painter of ships and shipping set in the local topography of Liverpool and Cheshire, with its opposing shoreline.
In common with other popular ships portrait painters of his day, he undoubtedly benefited from the rapidly accelerating prosperity and growth being generated in Liverpool by triangular trade with both Africa and America. He is recorded as having exhibited marine paintings at the Liverpool Academy between 1810 and 1814, and he is listed as a "marine painter" in the local directories up until his death in 1821.
He is represented today by works in the Merseyside Maritime Museum as well as the Peabody Essex Museum in Salem, Massachusetts.
Oil on canvas
33.25 x 45.25 inches
84.5 x 115 cms
Framed Size
40 x 52 inches; 102 x 132 cms.
SOLD