RECENT SALES & ARCHIVE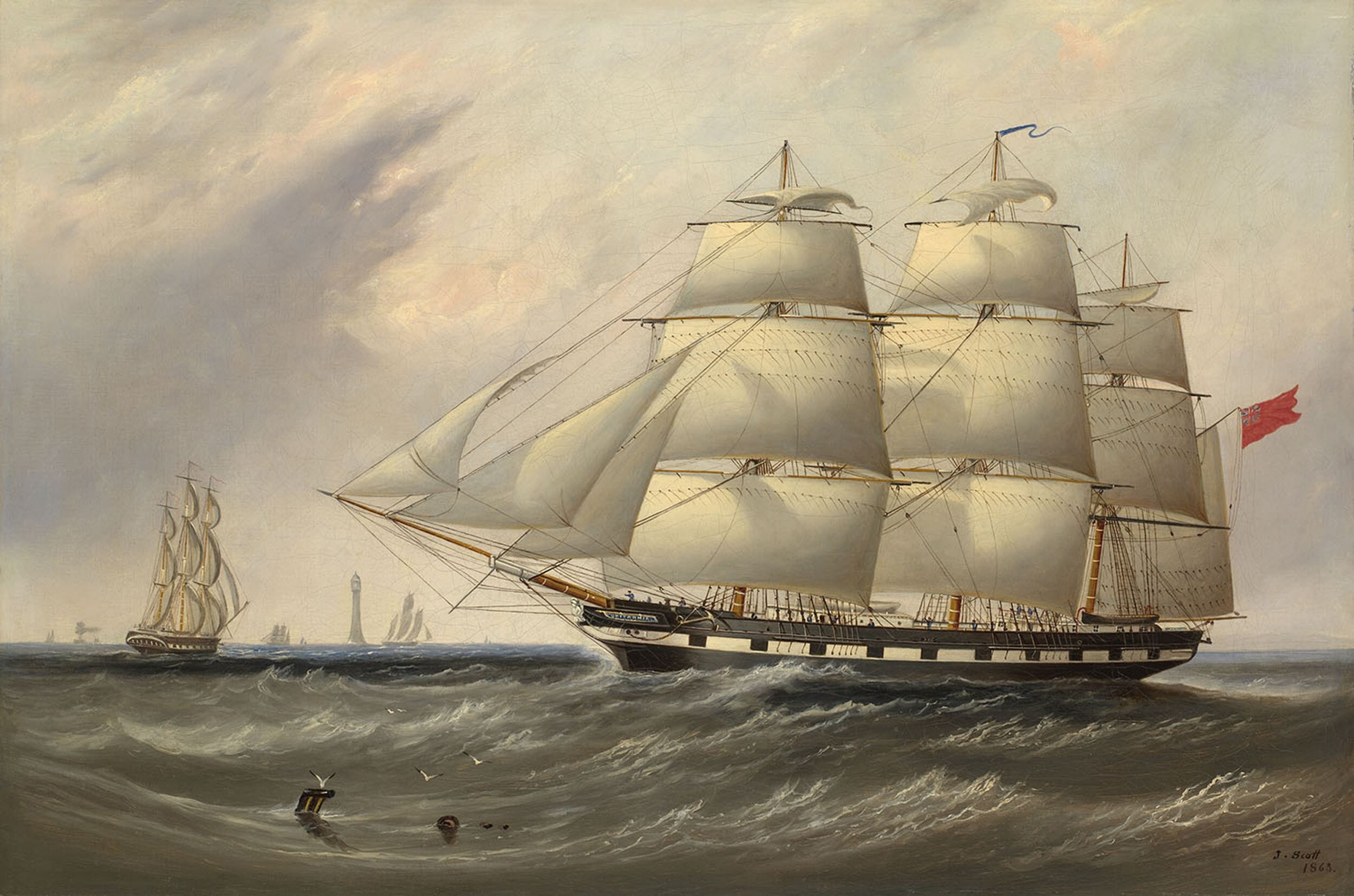 JOHN SCOTT
1802-1885
"Canada Bound, The Merchantman Britannia Passing the Eddystone Lighthouse"
John Scott was born in 1802 in Morpeth, Northumberland. At the age of eighteen his family moved to South Shields in Sunderland, and it was here that he was to settle for the remainder of his life. Although his early life was spent as a seafarer, in the early 1830's he was forced by economic circumstances to come ashore and ply a new trade as a grocer. He eventually took up as a marine artist full time, and was undoubtedly influenced by such celebrated luminaries of his day as John Ward of Hull and John Wilson Carmichael.
He died in South Shields in 1885 at the age of 1883, and today his nautical paintings are represented in the museums of Tyne and Wear, the National Maritime Museum of Greenwich in London, and American museums which include the Mariners in Newport News, Virginia and the Peabody Essex in Salem, Massachusetts.
Britannia was built in Greenock in 1845 for well-known local owners Allan and Company. She measured almost 120 feet in length, and weighed close to 400 tons. Quebec in Canada was the destination of her maiden voyage, and she arrived there on May 17, 1845. Her main involvement in Canada encompassed the timber trade, and she is also recorded as having visited the West African ports of Gabon and Fernando Po, as well as Matanzas in Chile. Her final entry in Lloyd's Register is dated 1873.
Signed and dated 1863
Oil on canvas
24 x 36 inches
61 x 91.5 cms
Framed Size
30 x 42 inches; 76 x 107 cms.
SOLD