RECENT SALES & ARCHIVE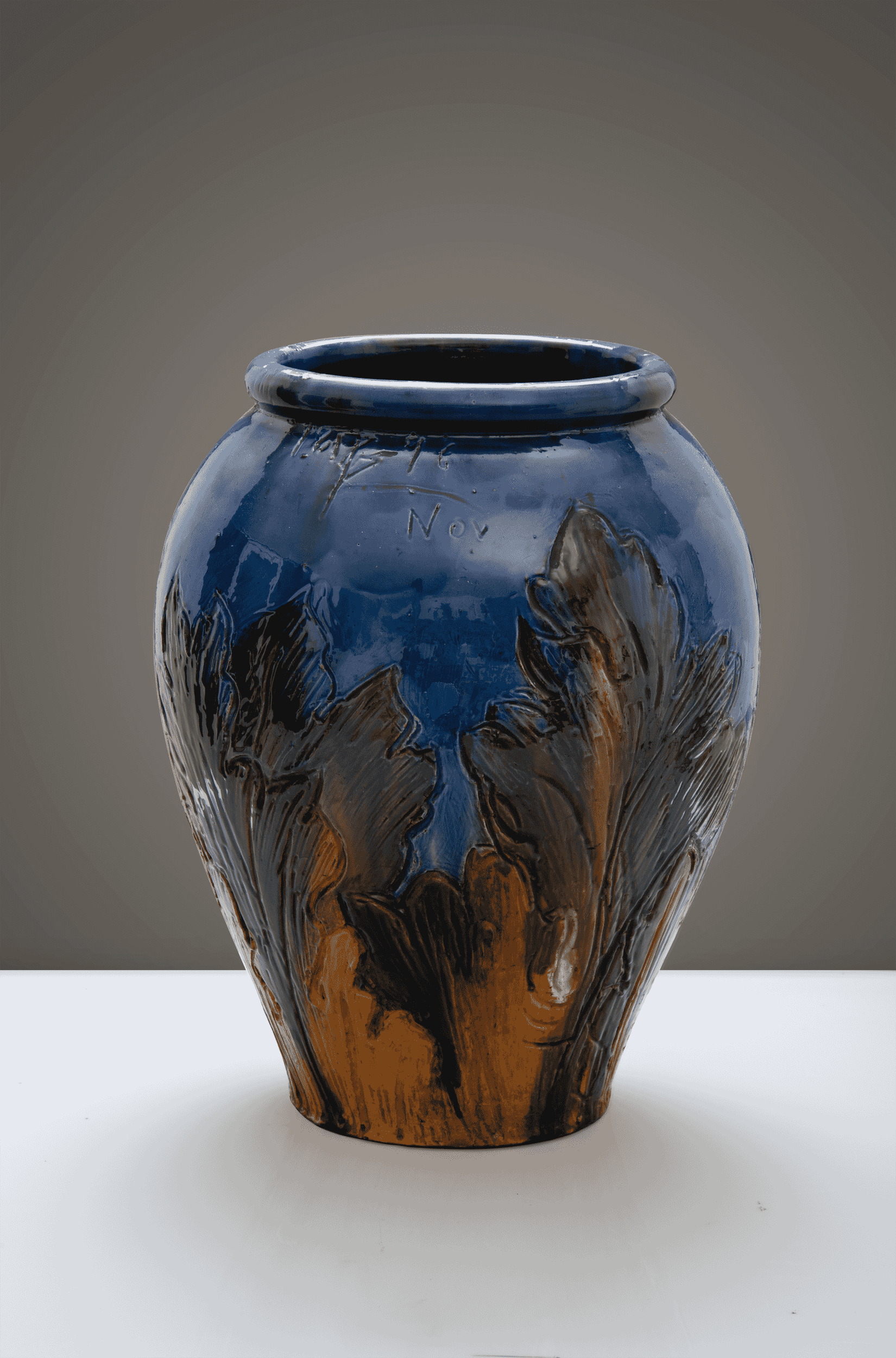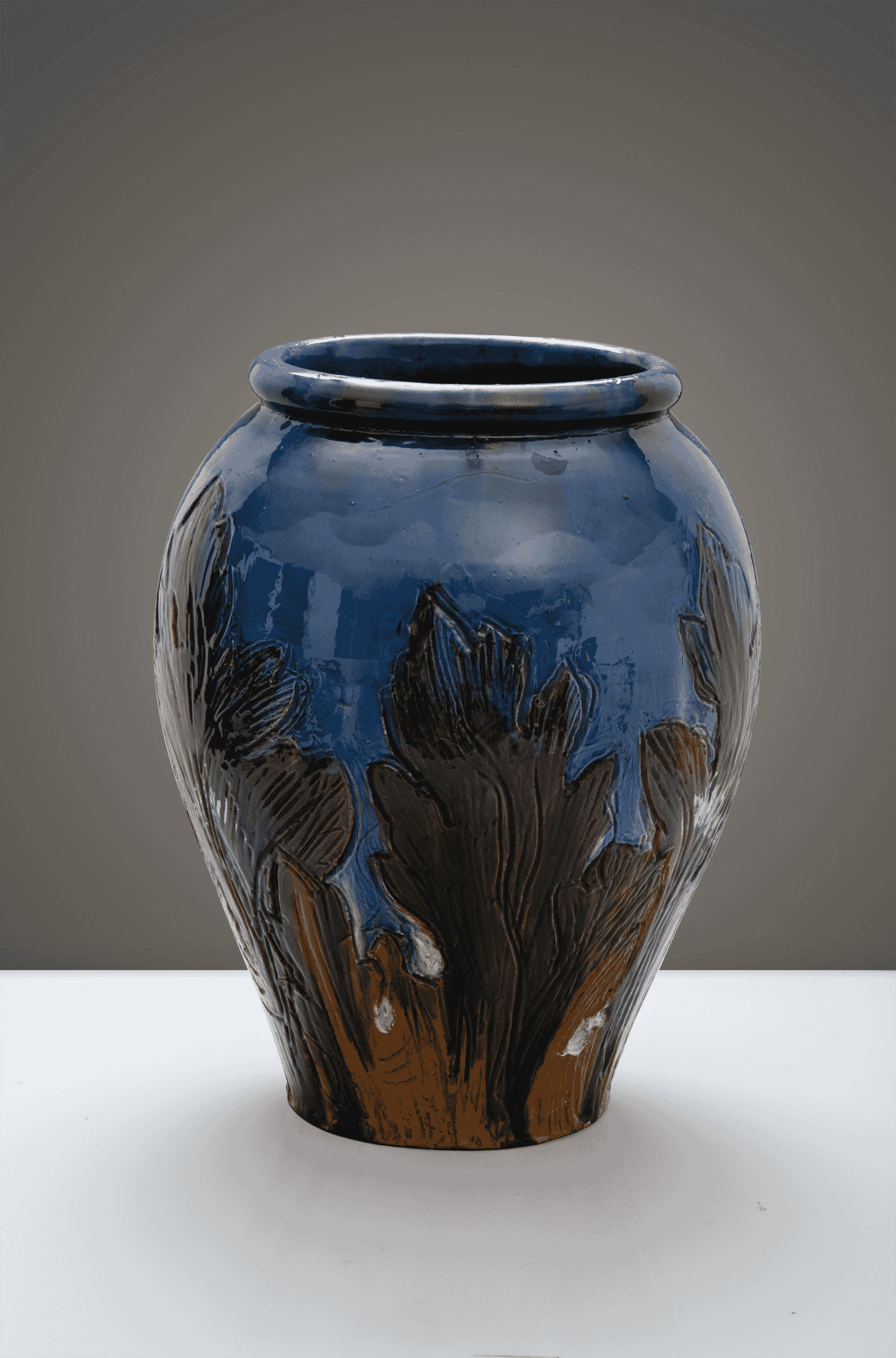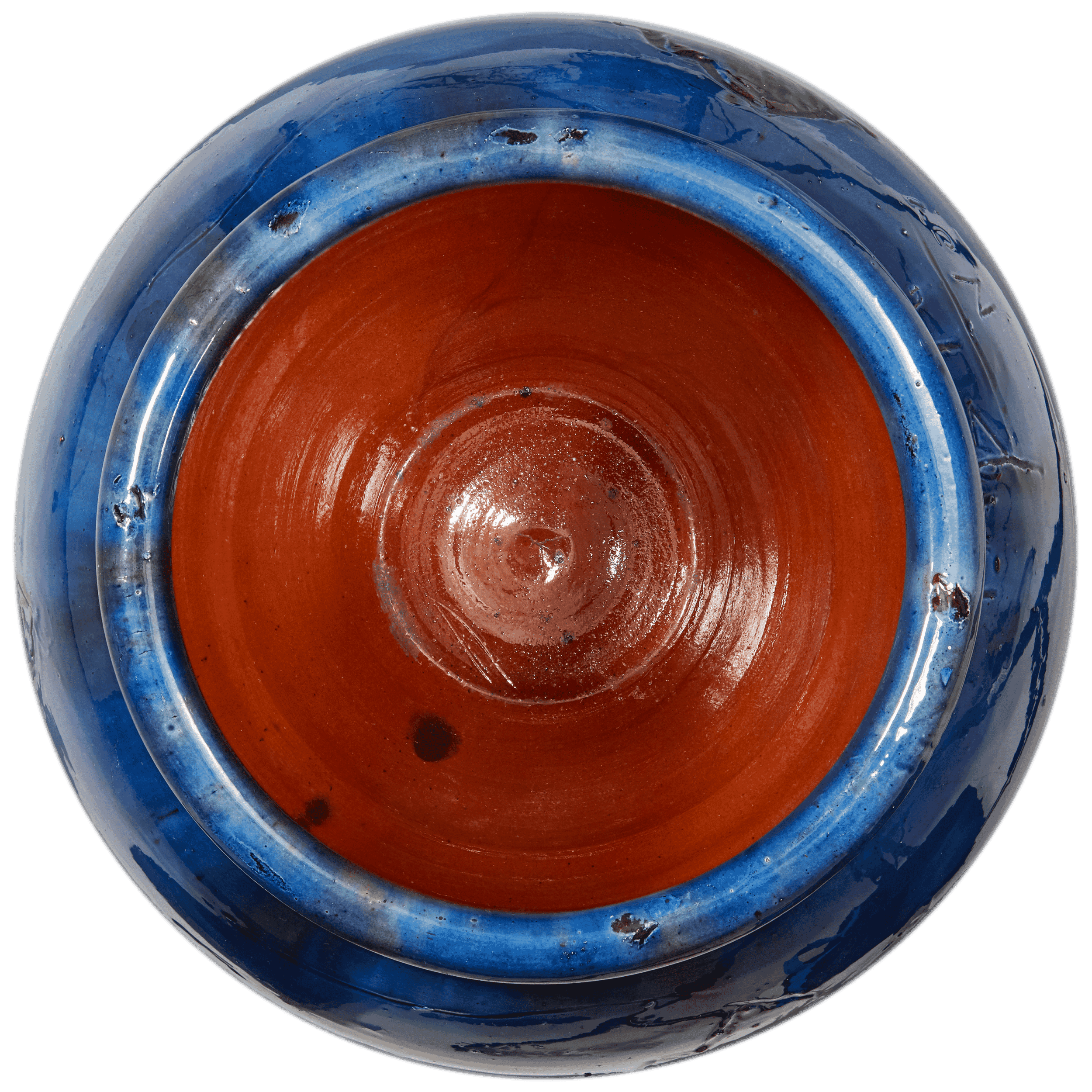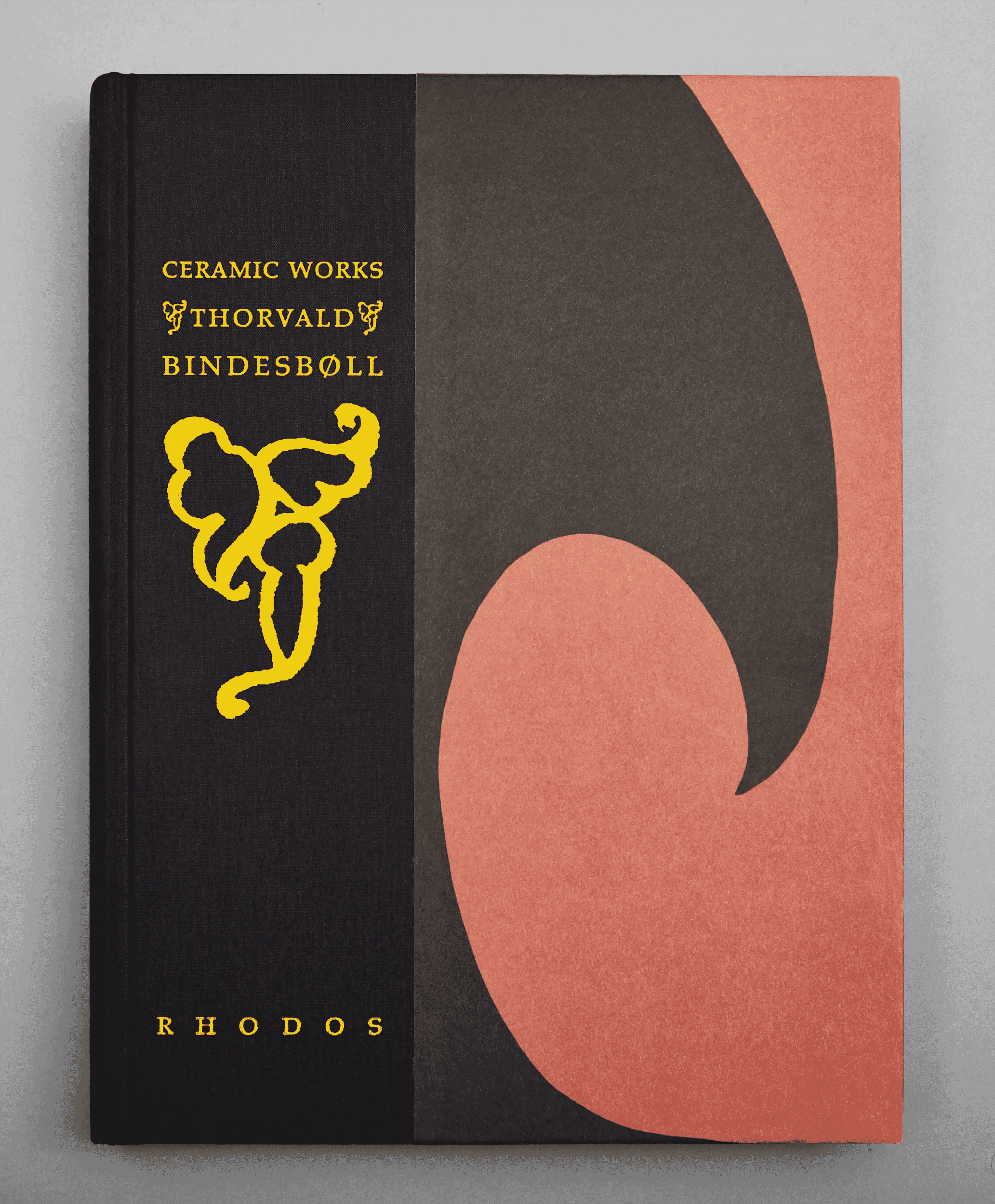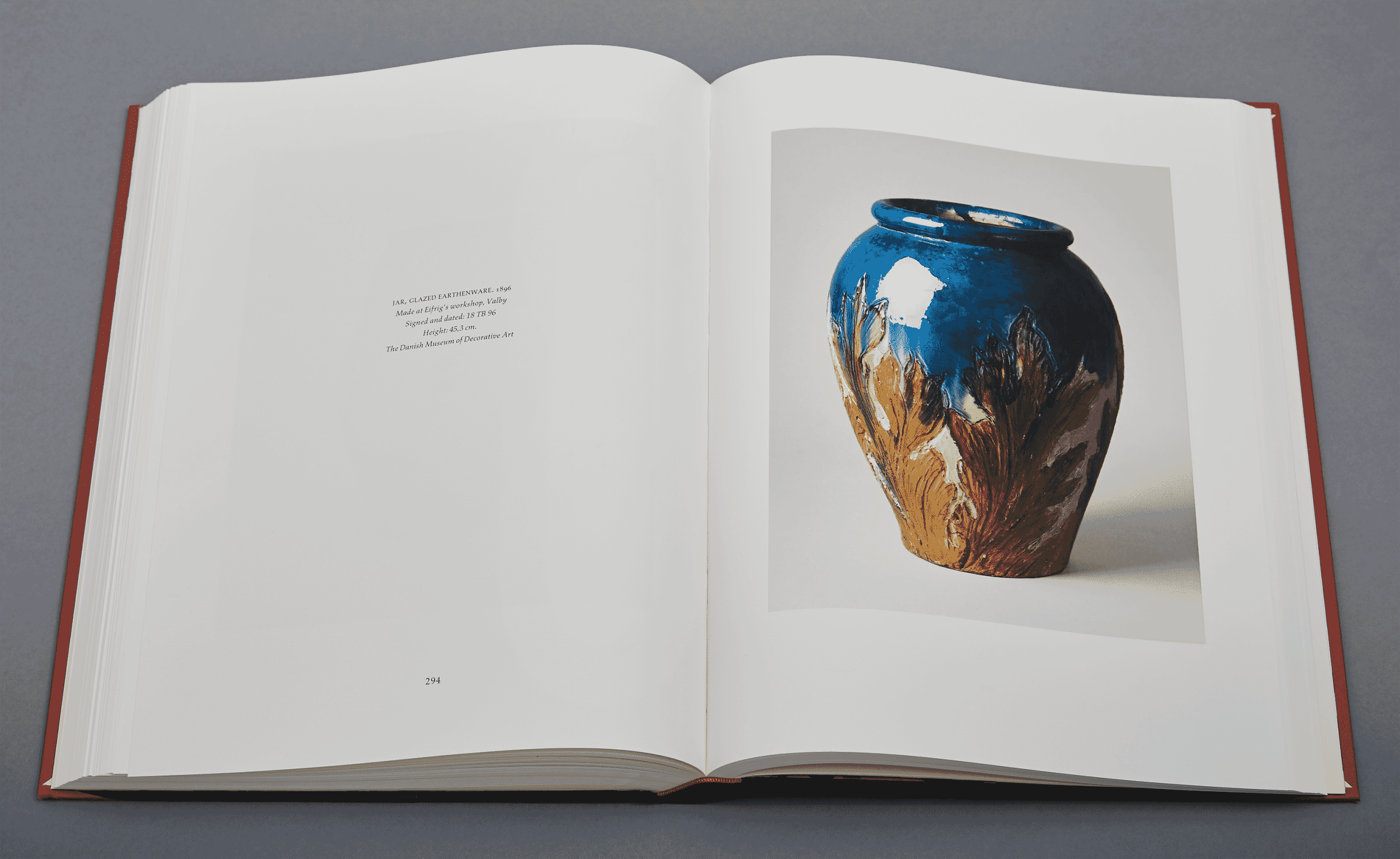 THORVALD BINDESBOLL
1846-1908
"Ceramic Jar, 1896"
Born in Copenhagen on 21 July 1846, Thorvald Bindesbøll or 'Bølle', as he was affectionately known,  is regarded today as an icon of late 19th century Danish design – the period in which Denmark's famous Skagen Painters were at their peak.
He came from an illustrious and highly creative family, his father Michael Gottlieb Bindesbøll (1800-1856) being a renowned architect who was prominent in the Danish Golden Age during the early part of the 19th Century; and who became famous for designing Thorvaldsen's Museum in Copenhagen.
Thorvald's sister Johanne (1851-1934) was a textile designer who became very successful, designing large tapestries for Fredericksborg Castle among other notable commissions.
Thorvald Bindesbøll was Denmark's most original designer to date, the Danish artist who had done most to open up new avenues of possibility in the fields of ceramics and silver. Bindesbøll set new standards for work in crafts and design, and he was a leading figure in the developments that took place in the field of design at the beginning of the twentieth century
He originally trained as an architect, and worked with ceramics, graphic patterns and designs, silverware, jewelry, interiors, furniture, bookbinding, carpets, lamps, posters and beer labels to church decorations and tombstones. He is perhaps best known internationally as the creator and designer of the iconic Carlsberg beer label.
Bindesbøll's style combined classical, stringent objects with sweeping and organic floral patterns and motifs. He  was one of the forerunners of the so-called "Skønvirke style", which was the Danish equivalent to the Jugendstil, Arts & Crafts movement or Art Nouveau style.
Bindesbøll was apparently little influenced by German "Jugendstil" or French "Art Nouveau". His unique style was already fully developed before the others broke through internationally at the Paris Exhibition in 1900 ; where, incidentally, he was awarded a Gold Medal for his work representing the arts and crafts of Denmark.
He is best known for his ceramics, where he created a non-figurative, abstract art several decades before abstract art became a concept.  His designs were hugely innovative and way ahead of their time.
Bindesbøll visited and stayed on numerous occasions at the artists' haven and fishing port of Skagen, located at the northern-most tip of Jutland, and here he cut a distinctive and powerful figure in the circle surrounding the Skagen Painters – not least the group of artists who helped to found Skagen's Museum.
As a result, the Museum of Skagen today has a superb collection of Bindesbøll's works, including the decoration of Brøndum's dining hall, pots, dishes, vases, jars and ex-libris labels, as well as a variety of drawings and sketches.
Apart from his links with Skagen's Museum, Bindesbøll also left his mark on the town of Skagen thanks to his architecture and his distinct decorative work, including Skagen's famous red warehouses and Skagen Church.
Thorvald Bindesbøll died on 27 August 1908 and  is buried in the family grave site at Frederiksberg Elder Kirkegård , where even the gravestone was designed by him.
There is a bust of the architect and designer Thorvald Bindesbøll in the courtyard garden of Designmuseum Danmark that was sculpted by Kai Nielsen and completed shortly after Bindesbøll's death in 1908.
To discover more about the fascinating provenance of this unique creation by Thorvald Bindesbøll, please click on the "News" tab, and select "Articles" to access this information.
Signed and dated 18'TB'96, made at Eifrig's workshop in Valby, Copenhagen
Glazed Earthenware
17.75 x 9.8 inches
45 x 25 cms.
Provenance
Professor Med. Jens Schou (1854-1935), KDM., CVO.
(Life Surgeon to His Majesty, King Christian IX of Denmark & Personal Physician to Maria Feodorovna, Empress of Russia)
Richard Joslin's Private Collection (By family descent from Professor Schou)
Literature
"Thorvald Bindesbøll: Ceramic Works"
Editor: Peter Brandes. Published Rhodos (International Science & Art Publishers), January 1997. See Pages 294-295 in this definitive reference work for a similar creation by Bindesbøll of identical date from the Eifrig workshop at Valby.
"Thorvald Bindesbøll - Inventing Modernism" 
by Mirjam Gelfer-Jorgensen, Published 2017
"Thorvald Bindesbøll And The Silversmiths"
by Poul Dedenroth-Schou. Publ. The Museum of Koldinghus, 1997
"Thorvald Bindesbøll"
by Karl Madsen, Publ. Fischer, for the Danish Museum of Art & Design, 1943