GENRE PAINTINGS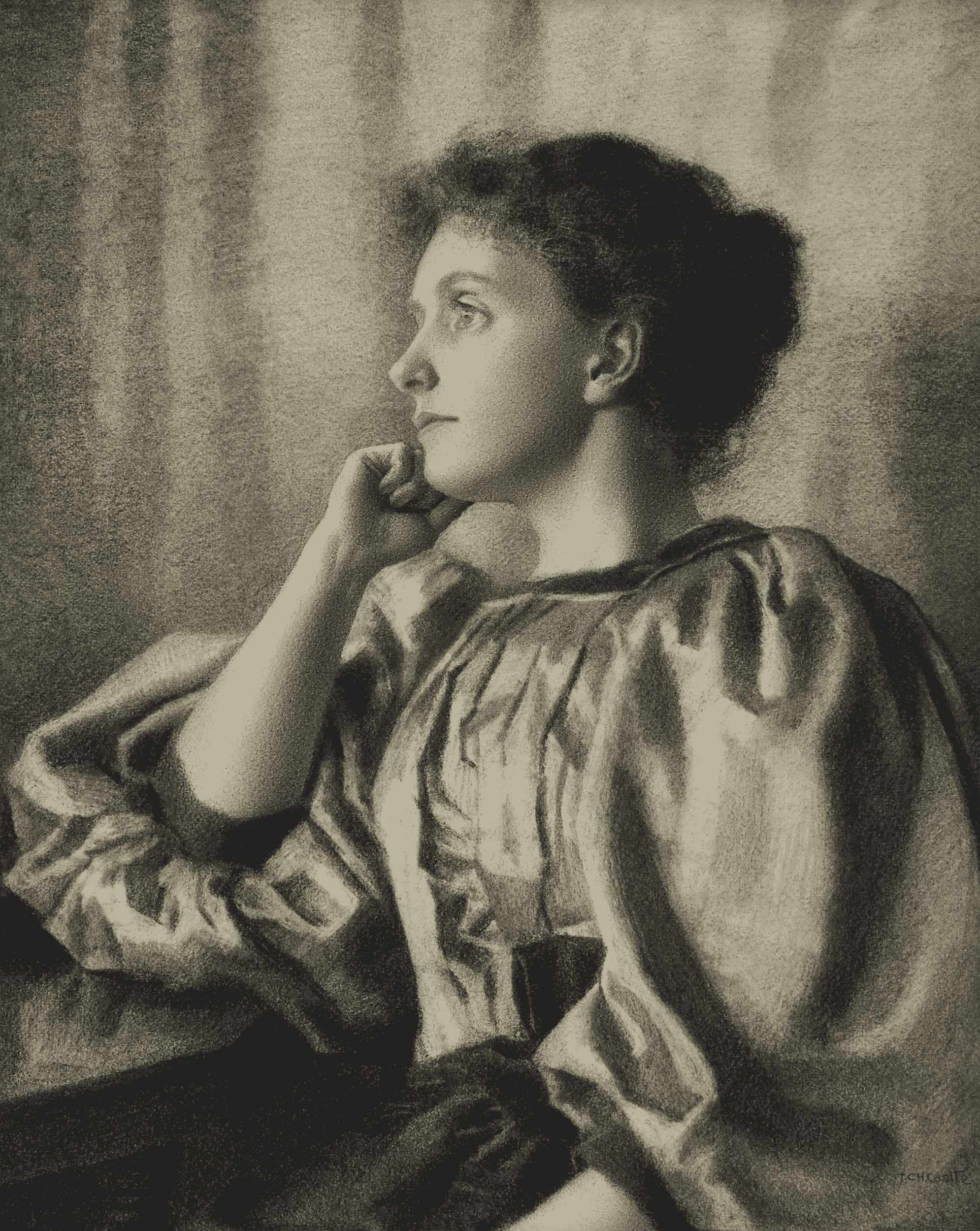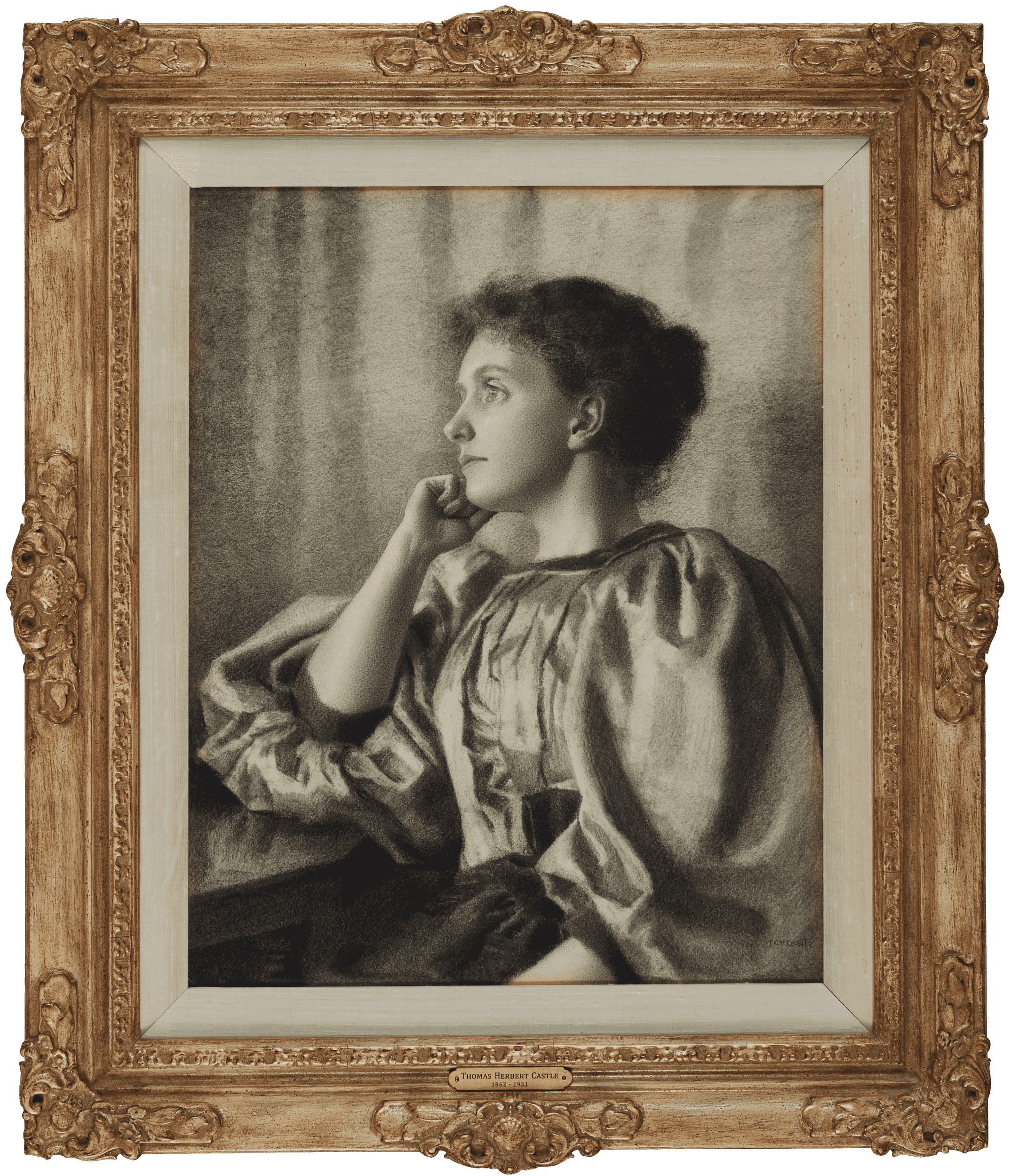 THOMAS CHARLES HERBERT CASTLE
1862-1931
"Contemplation"
Born at Clifton near Bristol in 1862, few biographical details exist concerning the early life and times of this accomplished portrait painter.
He is recorded as having lived at various addresses in Birkenhead, Bushey and London, and is known to have specialised in portrait studies as well as landscape paintings, creating these in both oil and watercolour.
He exhibited his paintings in London at the Royal Academy and The Royal Society of British Artists at Suffolk Street, and from 1882-1927 he exhibited 39 works at the Walker Art Gallery in Liverpool; with titles such as "Sweet Seventeen" in 1889, "La Jeunesse" in 1897, "Sweet Eyes of Starry Tenderness" in 1900, the "The Pink Sun Bonnet" in 1910, and "The Jazz Track" in 1924.
His death was recorded at Tonbridge, Kent in June 1931.
Signed
A Pastel & Pencil Drawing
19.5 x 15.5 inches
49.5 x 39.5 cms.
Provenance
Private Collection
Framed Size
26.5 x 22.5 inches; 67.25 x 57 cms.