RECENT SALES & ARCHIVE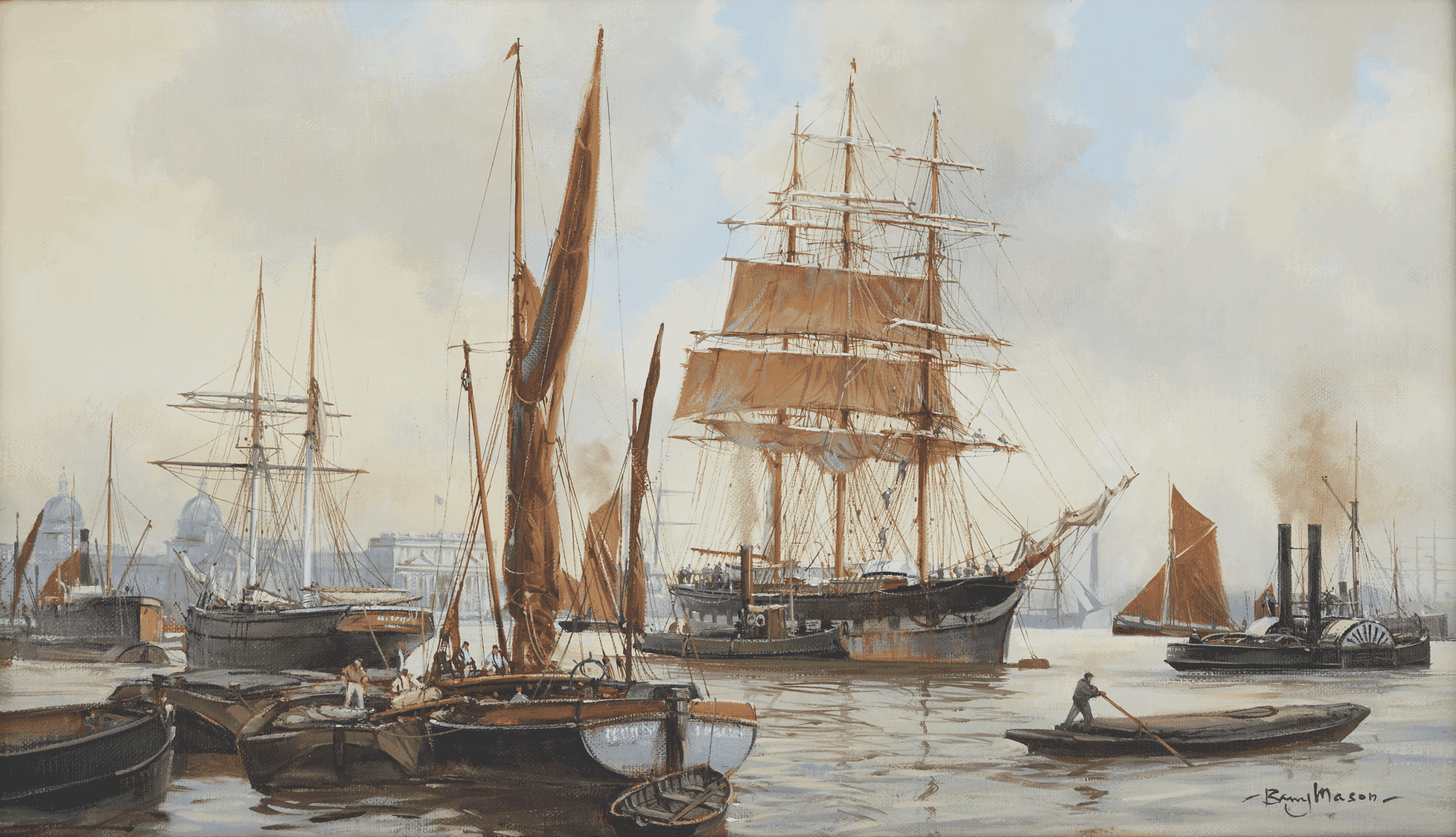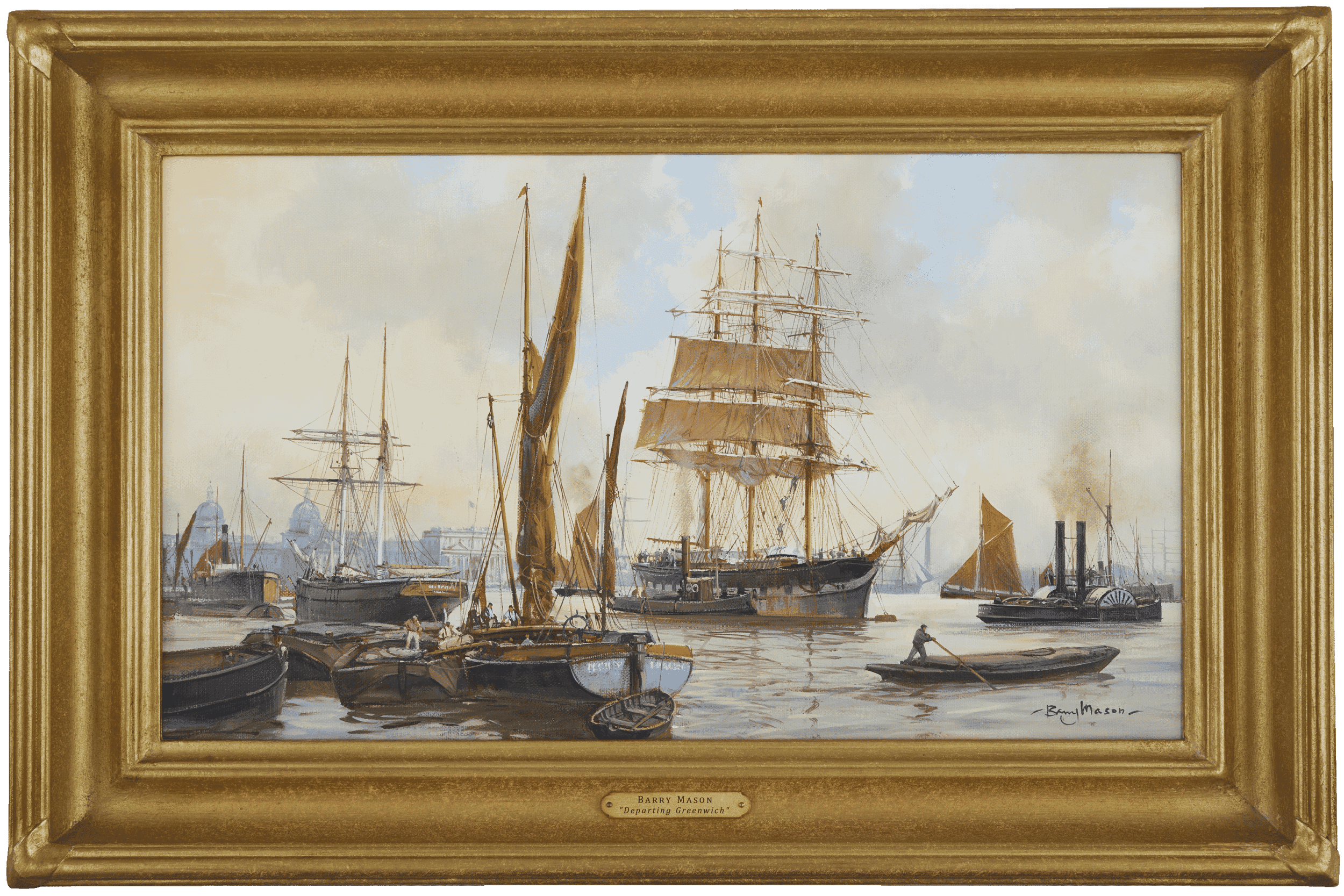 BARRY MASON
Born 1947
"Departing Greenwich, 1880"
The scene is set on the River Thames, looking up river from Blackwall Reach toward the Royal Naval College at Greenwich.
A double topgallant yarder prepares to ship her mooring for the tow 'downriver' by paddle-tug, on to the Downs or further, if contra winds or tides require it.
In the foreground, a spritsail  barge discharges part of her cargo into a lighter by means of a hand winch, boom and ginwheel.
Signed
Oil on canvas
11 x 18 inches
28 x 46 cms.
Framed Size
14.5 x 22 inches; 37 x 56 cms.
SOLD