RECENT SALES & ARCHIVE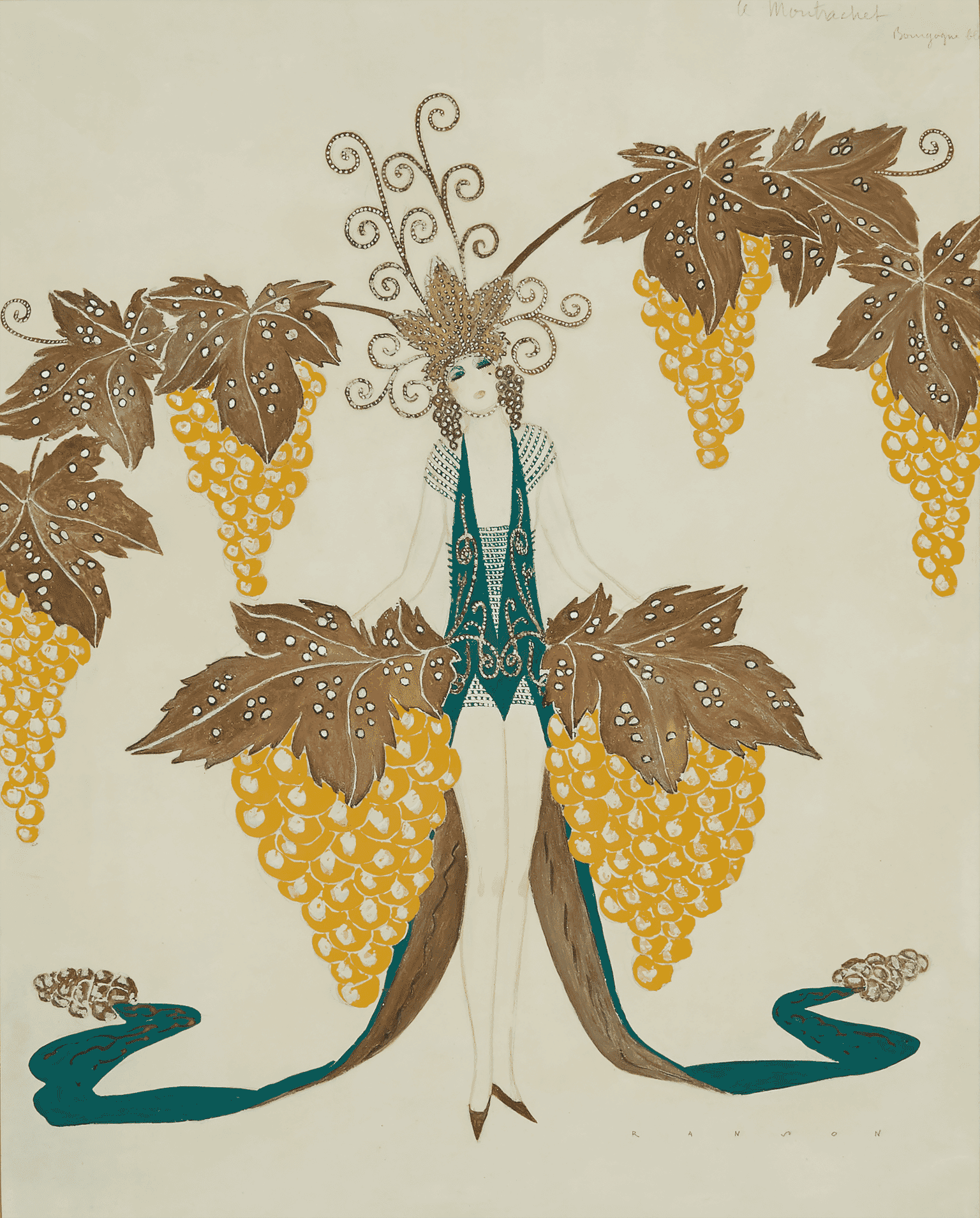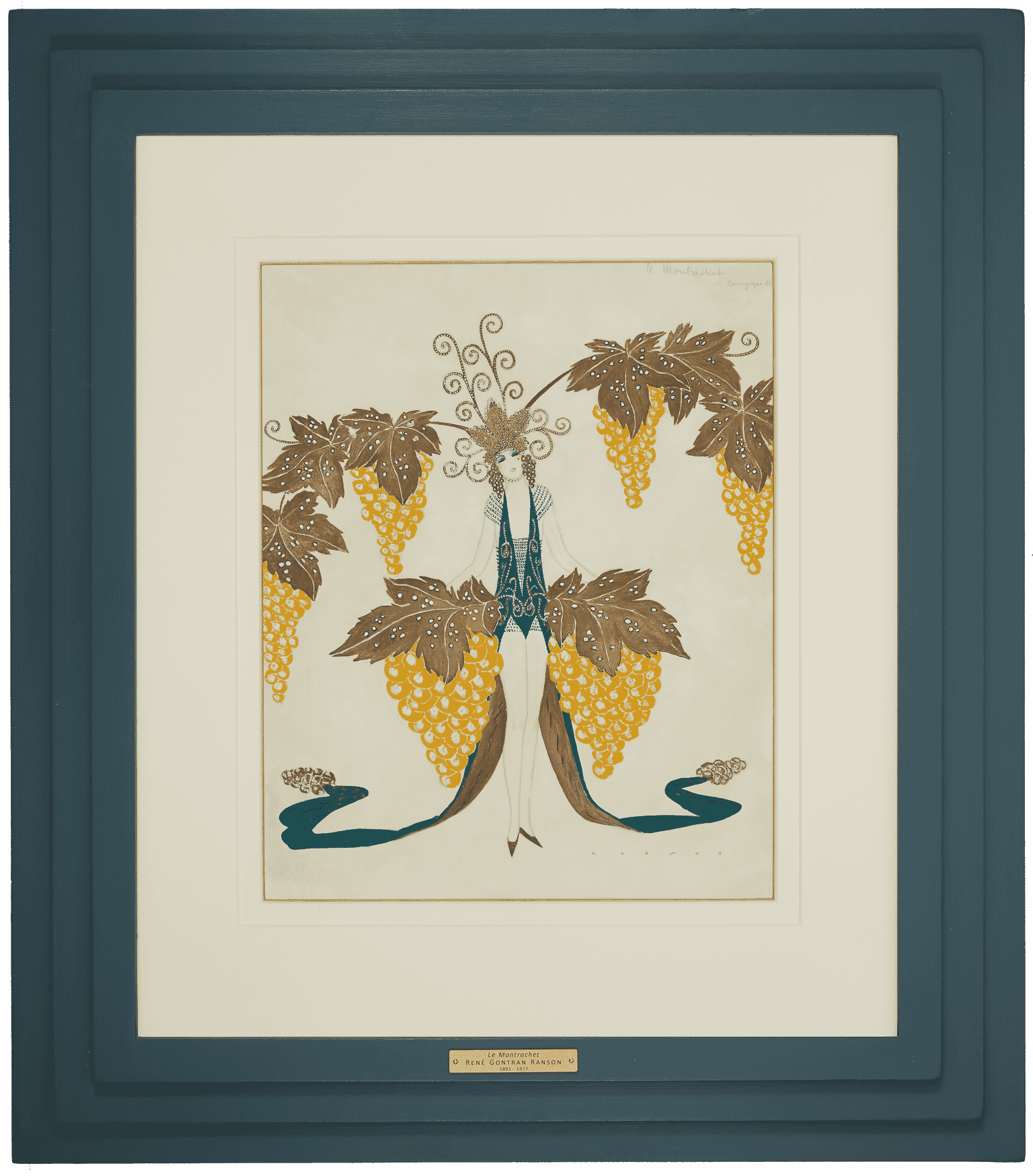 RENE GONTRAN RANSON
1891-1977
"Le Montrachet, Bourgogne Blanc"
Born in Paris on 4th July, 1891, René  Gontran Ranson was one of the most important designers during the heyday of the Parisian music hall in the period between the two world wars.   Hugely creative and diverse, his designs were rendered with precise, detailed draftsmanship of the highest quality.
Painter, illustrator and costume designer, he was considered among the great heirs to the Ballets Russes tradition.
He worked for the Folies Bergère from 1924 to 1932, and along with contemporaries such as Romain de Tirtoff (better known as Erté), he supplied costumes to the Max Weldy studio in Paris, who in turn marketed them worldwide.
Ranson also designed for other theatres, such as the Paris Opera, and for several movie studios, which included Fox, Pathé and Paramount. 
During World War II, Ranson took part in the French Resistance and designed for their publications.
In 1975 during its seventh international competition the jury of the International Academy of Lutèce honoured him with a lifetime award for his outstanding artistic achievement.
Rene Gontran Ranson died on June 23, 1977.
* The Harvard University Library has in its collection of "Costume Designs for French Music-Halls, 1910-1962" a number of pictures by Ranson, including two entitled "Chateau Yquem, Bordeaux Blanc, Folies-Bergère", and "Chateau Climens, Bordeaux Blanc, Folies-Bergère". Each is identical in size and medium to the one illustrated  above.
Signed and inscribed
Watercolour, Gouache & Mixed Media
15 x 12 inches
38 x 30.5 cms.
Framed Size
27 x 23.75 inches; 68.5 x 60.5 cms.
Provenance
Private Collection

SOLD