RECENT SALES & ARCHIVE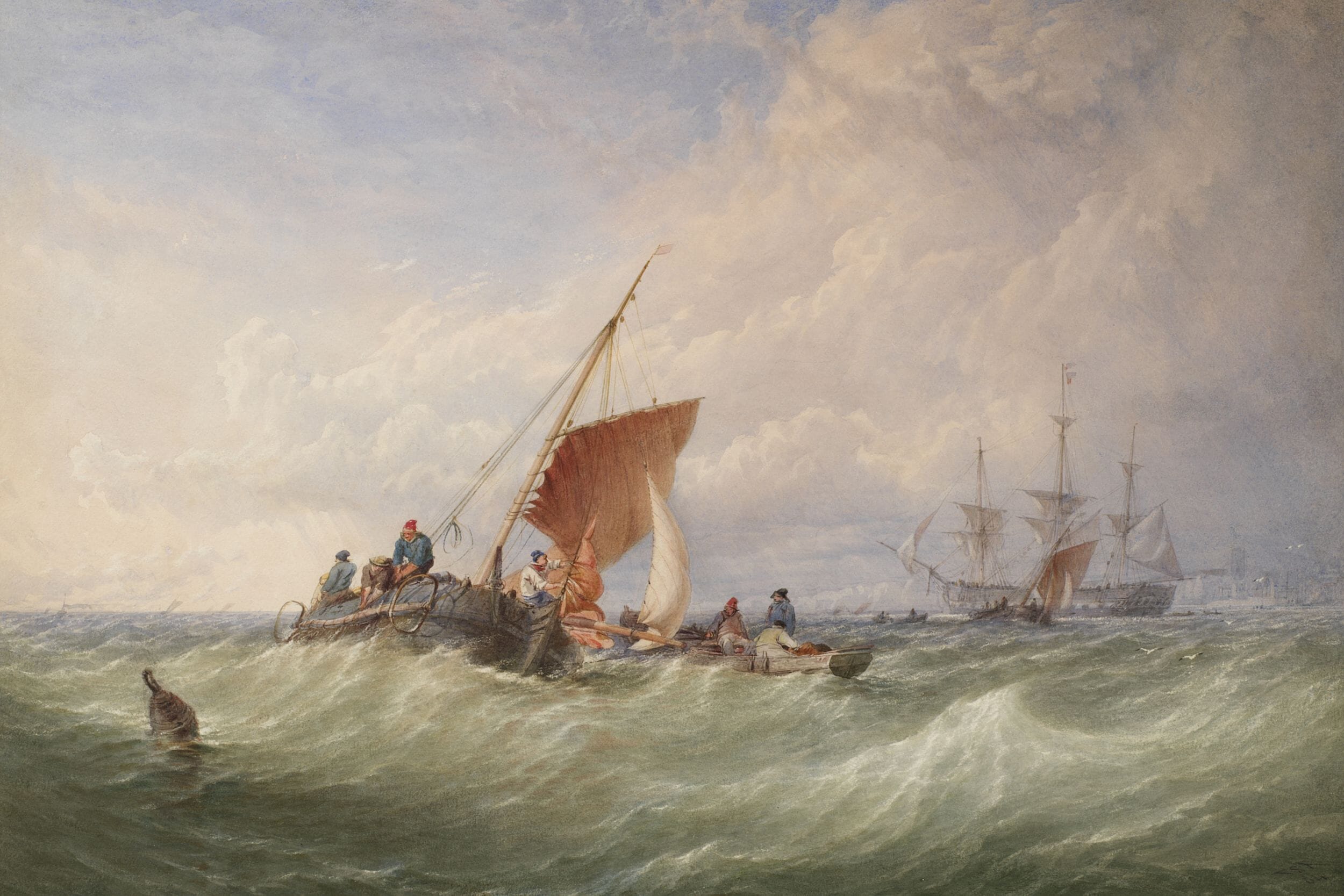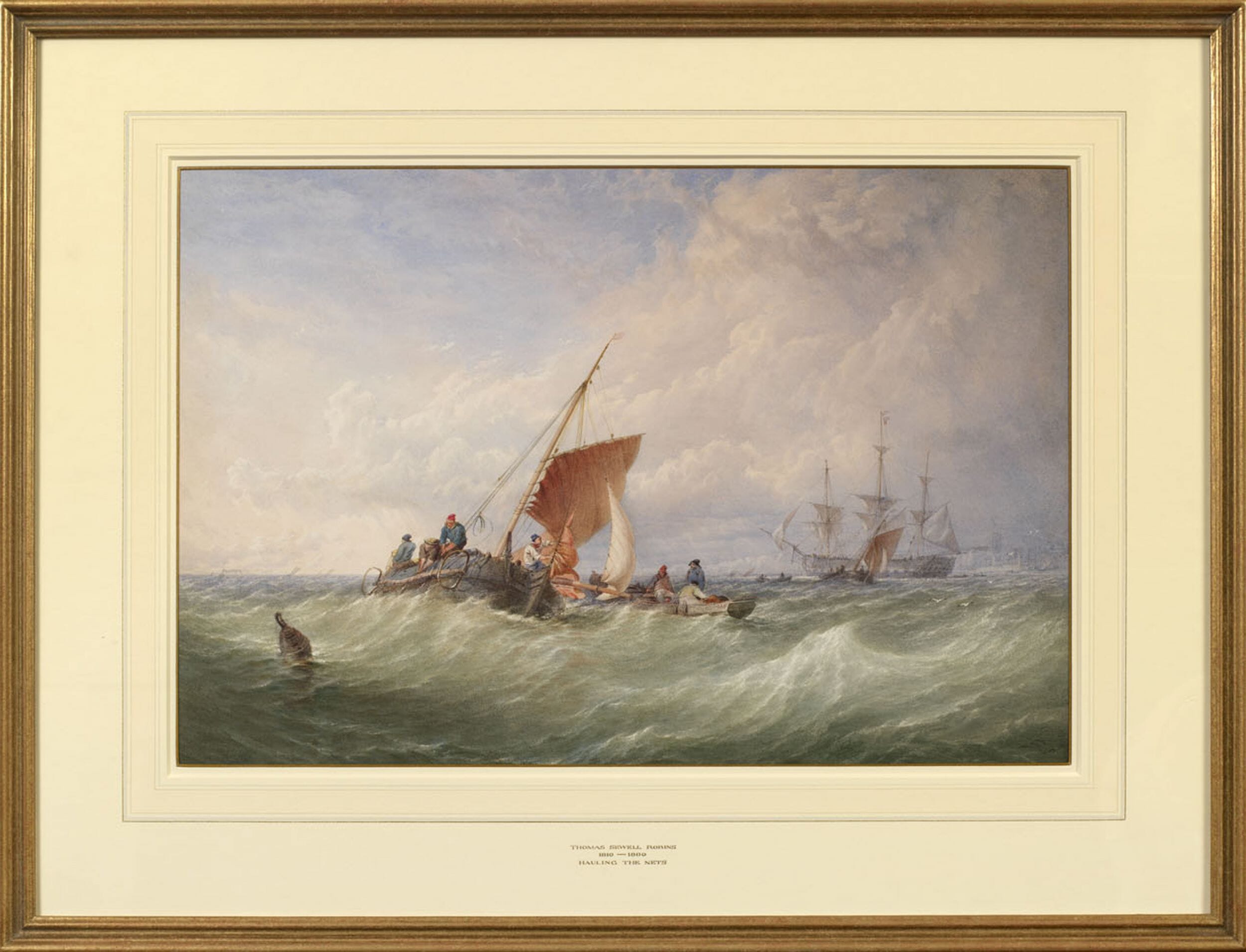 THOMAS SEWELL ROBINS
1810-1880
"Hauling the Nets"
Thomas Sewell Robins was born in Devonport, Devon in 1810. He displayed precocious talent at a young age, and he was accepted into the Royal Academy Schools on 22 April, 1829, sponsored by the artist James Northcote, who had studied under Sir Joshua Reynolds. Robins studied under Thomas Phillips, and his mentor for perspective was none other than the great J.M.W.Turner. The same year he exhibited the first of seven maritime pictures at the Royal Academy.
He was elected an Associate of the New Watercolour Society in 1839, exhibiting a mighty 317 pictures there before resigning in 1866. Between 1832 and 1863 he also exhibited 39 oils and watercolours at the British Institution in London.
Robins is best known for his beautifully observed and detailed coastal scenes, but some of his most dramatic paintings were expansive yachting scenes set in the River Solent. London based for much of his life, the artist proved to be an inveterate traveller who toured the Continent extensively on painting trips, visiting France in 1842, Holland in 1845, and later Belgium and Italy, the Mediterranean in 1850, the Rhineland and Holland in 1857, France again in 1858, and the port of Antwerp in 1859.
In the mid-1860's ill health struck and he was forced to rest and lessen his commitments. In 1874 he moved just briefly to Brighton, returning to London in 1876.
Thomas Sewell Robins died in Kensington on 9 August 1880, leaving a wife and daughter. His work today may be seen in the collections of the Victoria and Albert Museum, the Birmingham Art Gallery, the City of Portsmouth Museum, the Newport Art Gallery, the National Maritime Museum at Greenwich, and the British Museum.
Signed
Watercolour
14.5 x 22 inches
37 x 56 cms
Framed Size
23.5 x 31 inches; 60 x 79 cms.