RECENT SALES & ARCHIVE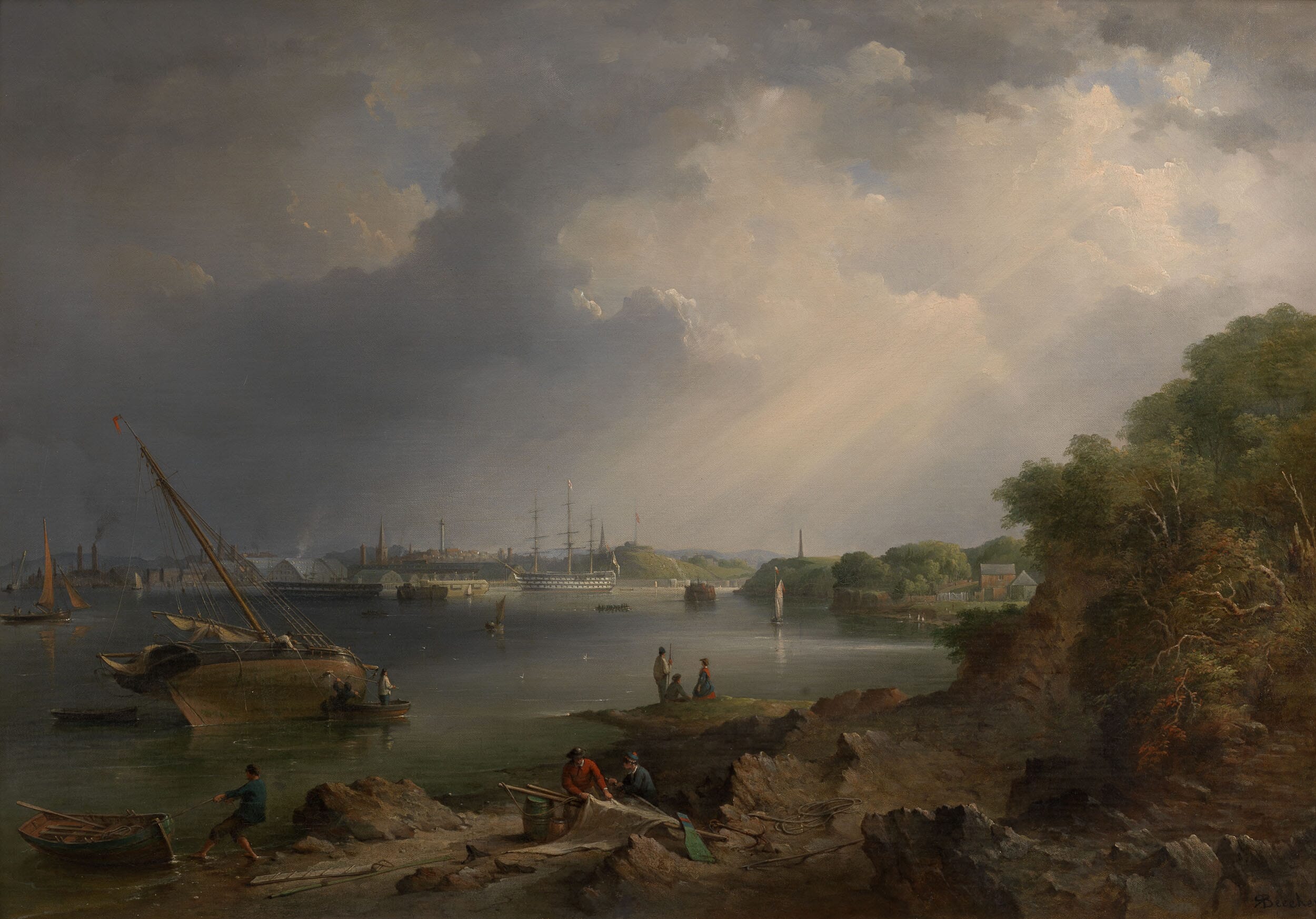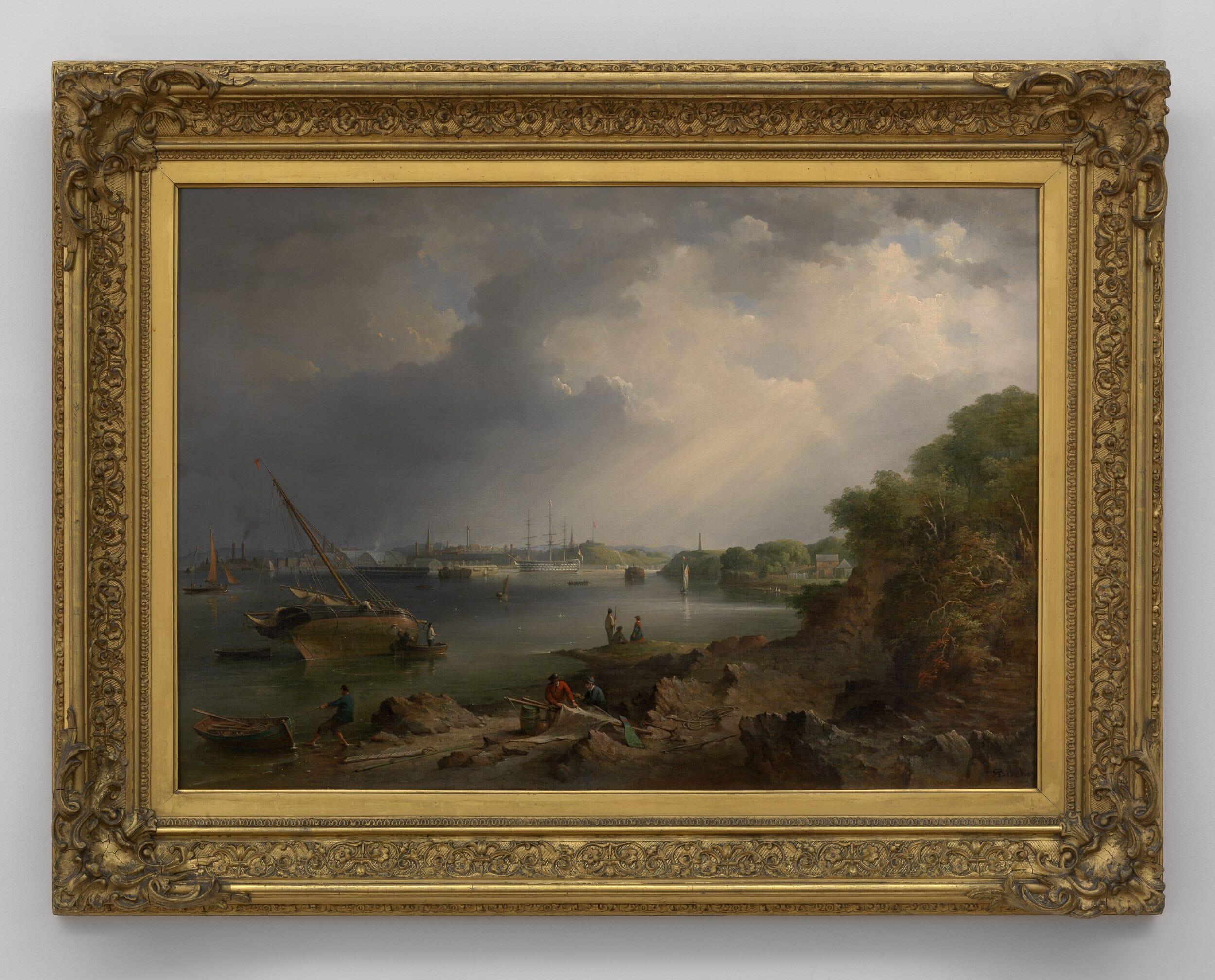 ADMIRAL RICHARD BRYDGES BEECHEY
1808-1895
"Looking Across the Hamoaze Towards the Naval Dockyard at Devonport"
oldThis illustrious Anglo-Irish marine painter was born in Hill Street, London, on 17 May 1808, one of eighteen children born to the famous portrait painter, Sir William Beechey, R.A. and his wife Ann Jessop.
In 1822 at the age of fourteen Richard enlisted in the Royal Navy, rising after a long and varied career to the rank of Vice- Admiral in 1879. A highly gifted and accomplished painter of marine and coastal subjects, he is recorded as having exhibited 19 paintings at the Royal Academy from 1832 to 1877, 13 at the British Institution from 1833 to 1859, and 7 at the Society of British Artists in both 1834 and 1835.
Whilst in the Navy he was busy with survey work on the west coast of Ireland as well as at the mouth of the Shannon, and it was during this period that he sent marine paintings for exhibit at the Royal Hiberbian Academy. He retired from the Royal Navy in 1864, and settled in Ireland with his wife Frideswide Maria, daughter of Robert Smyth of Portlick Castle, Westmeath, living for many years at Monkstown, and afterwards in Pembroke Road, Dublin.
He moved down to Plymouth around 1877, where many of his maritime pictures are to be found. He was a stalwart of the Royal Hibernian Academy, where he exhibited regularly for many years, and was made an honorary member of the R.H.A. in 1868. Richard Brydges Beechey died at No.9 Portland Terrace, Southsea on 8 March 1895.
The fine panorama in this exceptional marine painting, taken from the western shore of the Hamoaze near Torpoint, illustrates the growing industrial complex of Devonport, brought about in the middle of the 19th century by the introduction of steam powered warships.
Signed
Oil on canvas
22.25 x 36 inches
64.2 x 91.5 cms.
Framed Size
35 x 45.5 inches; 89 x 116 cms.
SOLD