RECENT SALES & ARCHIVE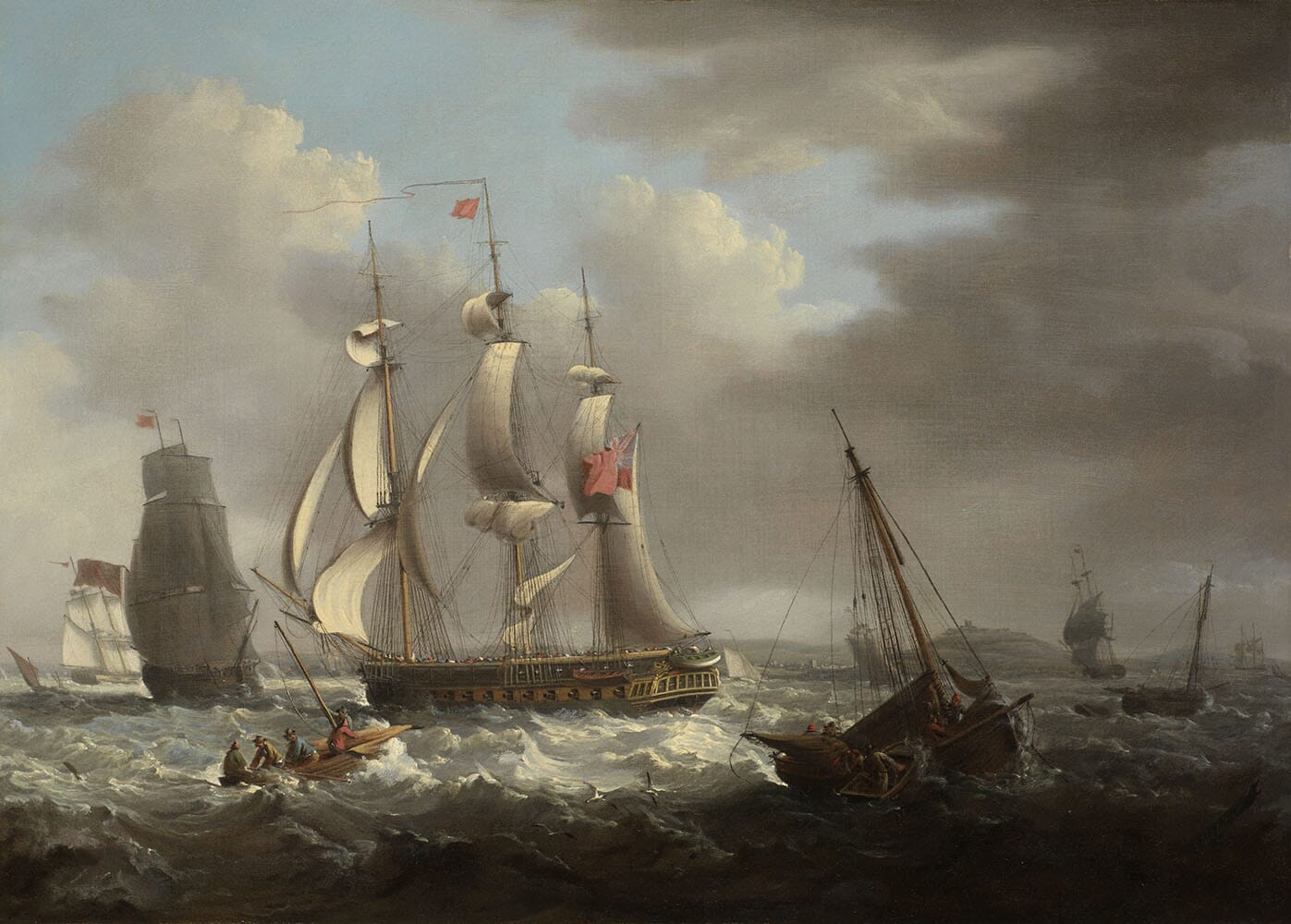 GEORGE WEBSTER
1777-1855
"Royal Naval Vessels off the Cornish Town of St. Mawes"
George Webster was born at St. Sepulchre in Middlesex on 4 June 1777.
Although it remains unclear who influenced his early artistic efforts, he is known to have toured Wales at the age of twenty five, together with the well regarded landscape painter and watercolourist John Varley. From 1797 Webster began to show his work at the London galleries, with 13 pictures at the Royal Academy, 4 at the Royal Society of British Artists at Suffolk Street and 11 at the British Institution.
He also visited Africa, and between 1801 and 1806 he showed three African subjects at the Royal Academy, with views of Goree and Tantum, off Cape Verde. Some of these African paintings were also engraved. Webster was a well travelled artist, who extensively toured the Mediterranean and Dutch coastlines, even sailing as far as Syria for his artistic inspiration. He was a versatile painter who could turn his hand from becalmed views of the River Thames to rich and dramatic scenes set on the high seas.
He lived in London for most of his life, and died there at the age of seventy-eight on 21 November 1855. Today his works are in the collections of the National Maritime Museum in London and the American museums of Newport News in Virginia.
Signed
Oil on canvas
17.75 x 24.75 inches
45 x 63 cms