RECENT SALES & ARCHIVE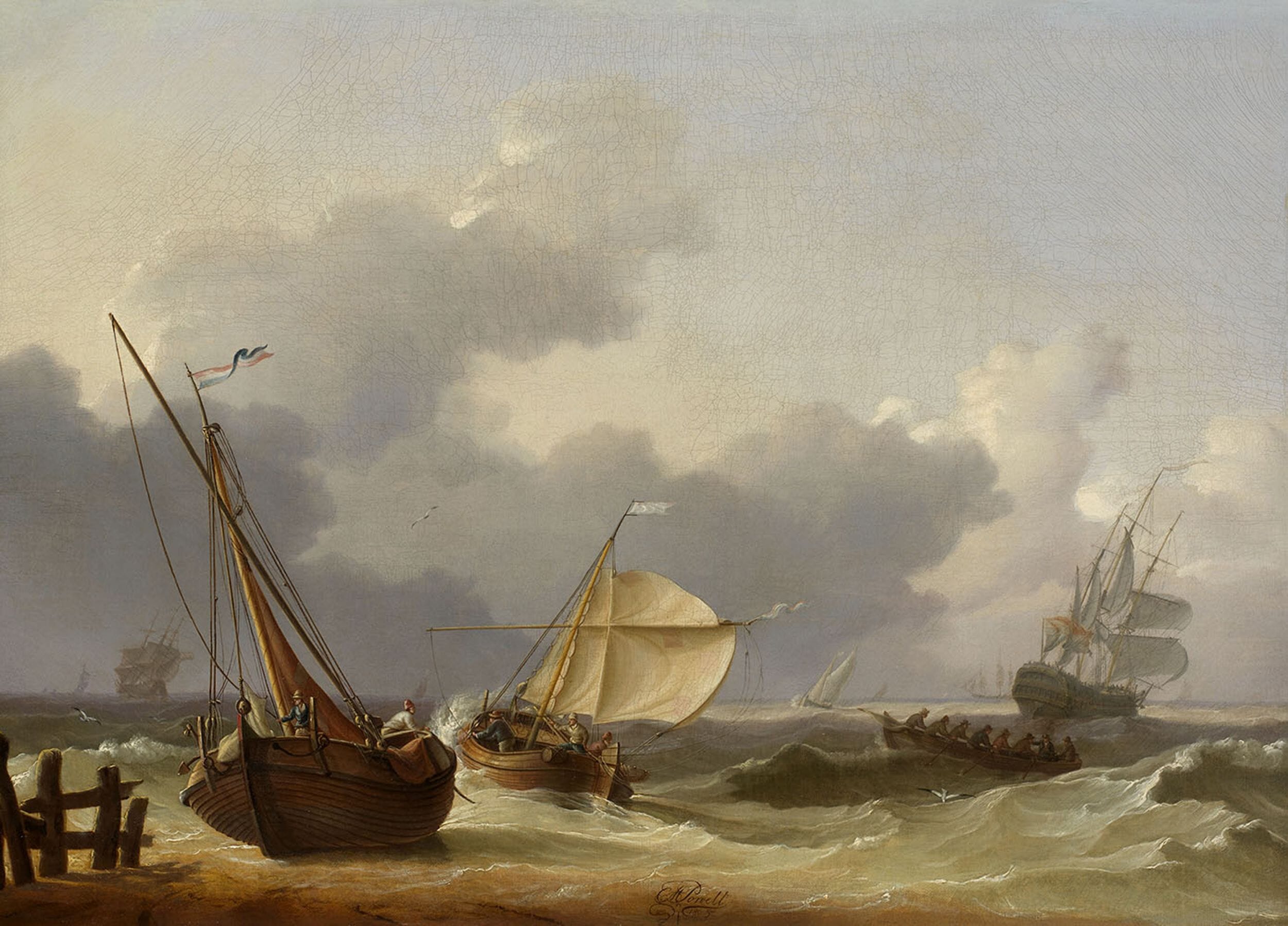 CHARLES MARTIN POWELL
1775-1824
"Shipping in a Swell"
Charles Martin Powell was born in 1775 in Chichester, Sussex. He became a self-taught maritime artist after time spent at sea as a sailor, and he was heavily influenced by the old Dutch master painters of sea scenes. He was a very gifted artist, able to paint both figures and ships with detailed accuracy and conviction, as well as portraying the ever changing vagaries of both sea and sky.
From 1807 to 1821 he exhibited 22 paintings at the Royal Academy, and between 1813 and 1821 he showed 11 paintings at the British Institution, which included a massive marine view of Portsmouth Harbour, this measuring almost eight by eleven feet in size.
The artist died on 31 May 1824 at the age of forty nine. His works today are represented in the National Maritime and the Victoria and Albert museums in London, as well as the Shipley Art Gallery in Gateshead.
Signed and dated 1805
Oil on canvas
16.75 x 23.75 inches
42.5 x 60.3 cms
Framed Size
22.75 x 29.75 inches; 58 x 75.5 cms.