MARINE PAINTINGS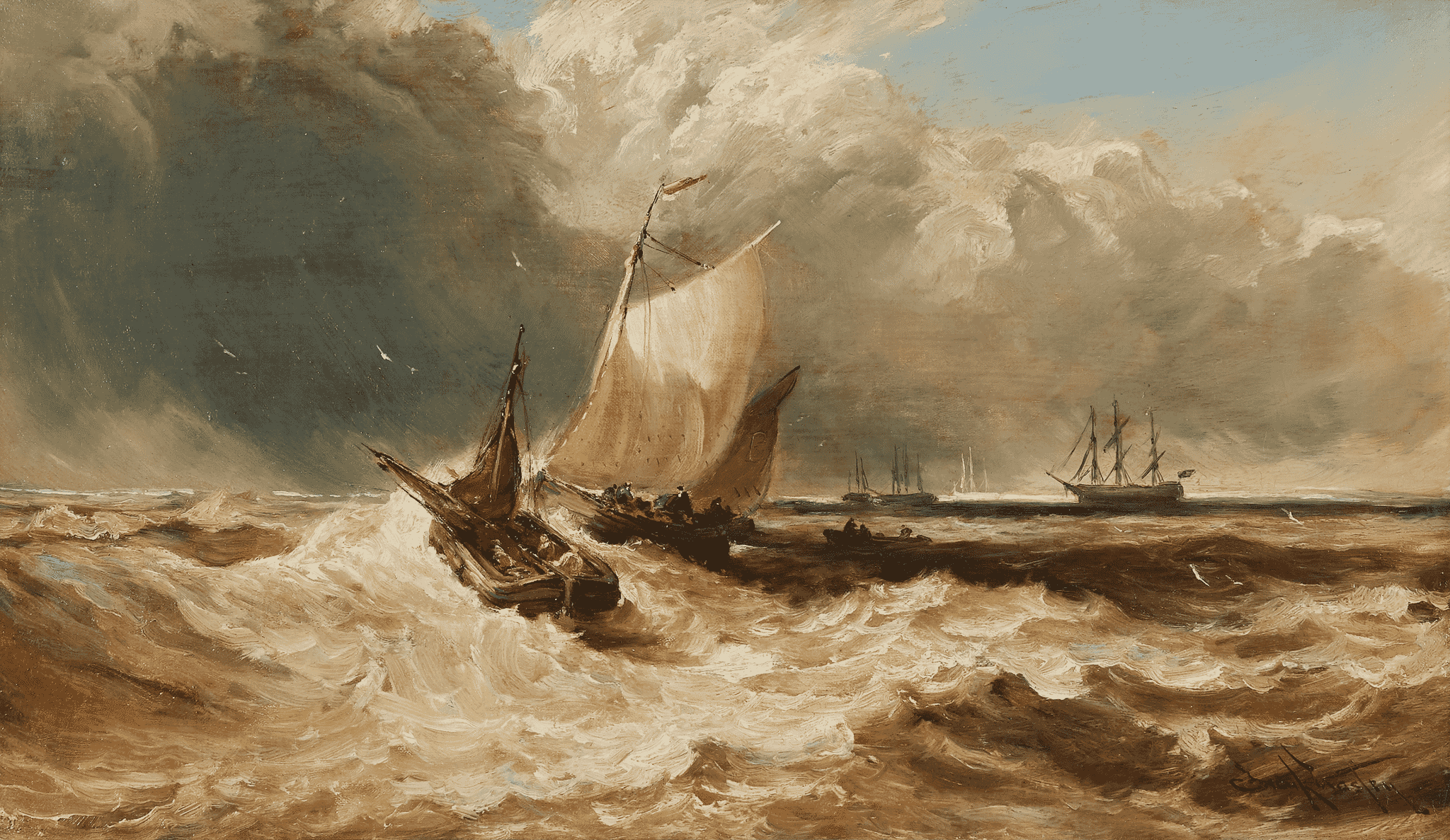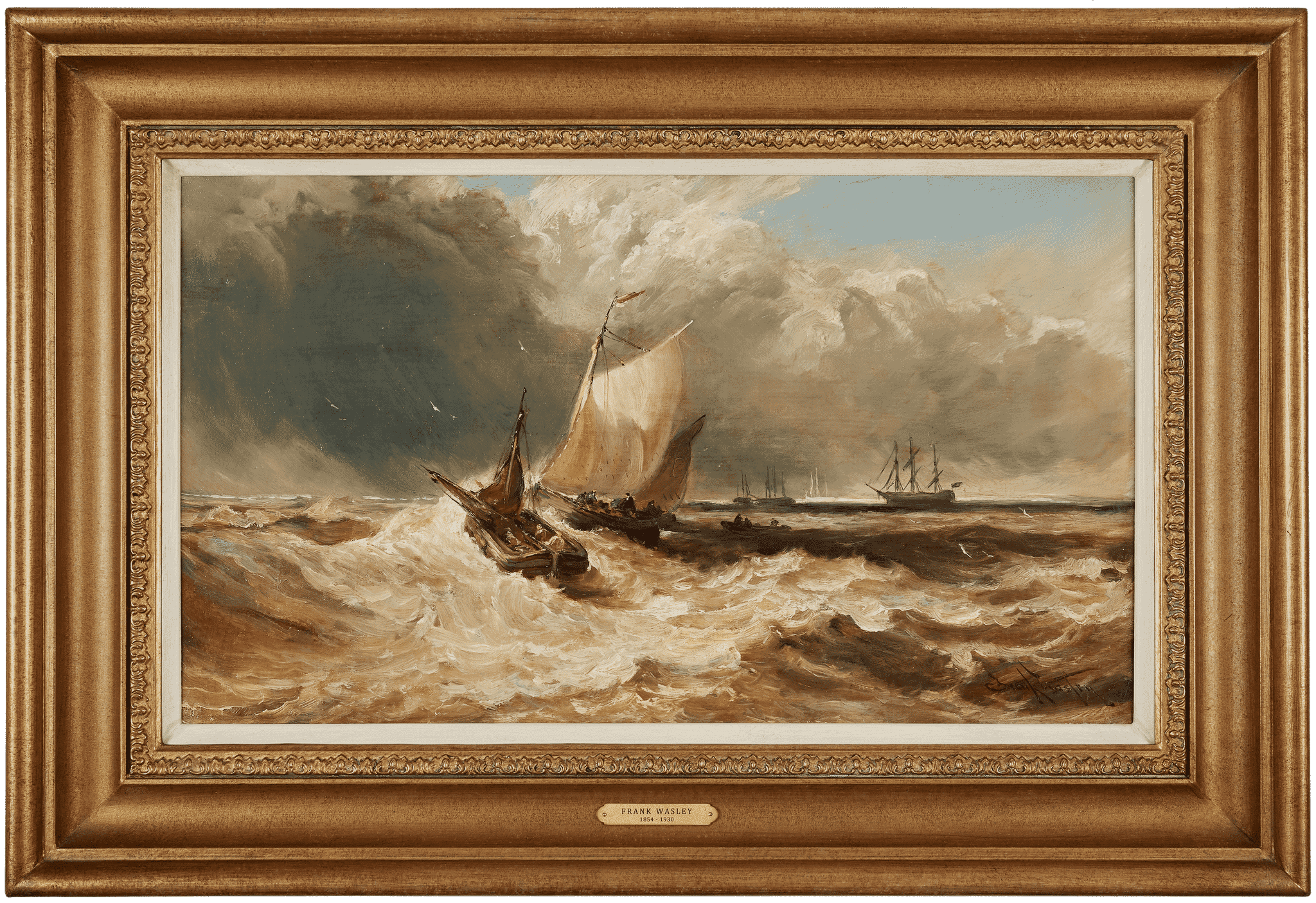 FRANK WASLEY
1854-1930
"The Approaching Storm"
A highly talented post-impressionist painter, Frank Wasley was born in Peckham, South London in the year 1854.
His first calling was that of cellist,  travelling to Canada and touring as musician all over the country.
Upon his return in 1875, he changed his profession to that of artist, and established a studio at Well Close in Whitby, Yorkshire.
Restless by nature, he is recorded as having lived at addresses in Nottingham (1880), Shrewsbury (1882), Manchester (1895), Whitby (1896), Western Super Mare (1903), Littlehampton (1908), and London in 1912.
He exhibited widely at the London and provincial galleries, including the Royal Academy, Birmingham Art Gallery, the Walker Art Gallery of Liverpool, the New Gallery and the Royal Institute of Oil Painters.
In 1894 Wasley first experimented with charcoal and soon discovered his preference for this material.
Frank L. Emanuel, the critic and artist collected his work – especially the charcoals – and wrote an article on Wasley in the 1901 edition of "The Artist".
His final move was to Henley-on-Thames in 1914, and here he created a number of paintings of the tidal Thames, favouring  the  region of London Bridge and the Pool of London  as far as Greenwich.
Most of his oil paintings were executed in a bold, vigorous and free manner using a palette knife together with additional  brushwork to delineate and to tighten his detail.
He also liked to work in gouache and watercolour, and his mastery of combining these techniques was self-evident.
At least a dozen of his paintings have been discovered in collections and museums in Melbourne, Australia.
His subjects here have included scenes of Venice, The Thames, sailing craft off Malta and shipping set off the Yorkshire coastline, especially Whitby.
An exhibition of 21 of his paintings was arranged at the Darlington Art Gallery in February 1978.
Frank Wasley is represented in public collections in Sunderland, Whitby and Nottingham.
Signed
Oil on Canvas
14 x 24 inches
35.5 x 61 cms.
Framed Size
21.5 x 31.5 inches; 54.5 x 80 cms.
Provenance
Private Collection