MARINE PAINTINGS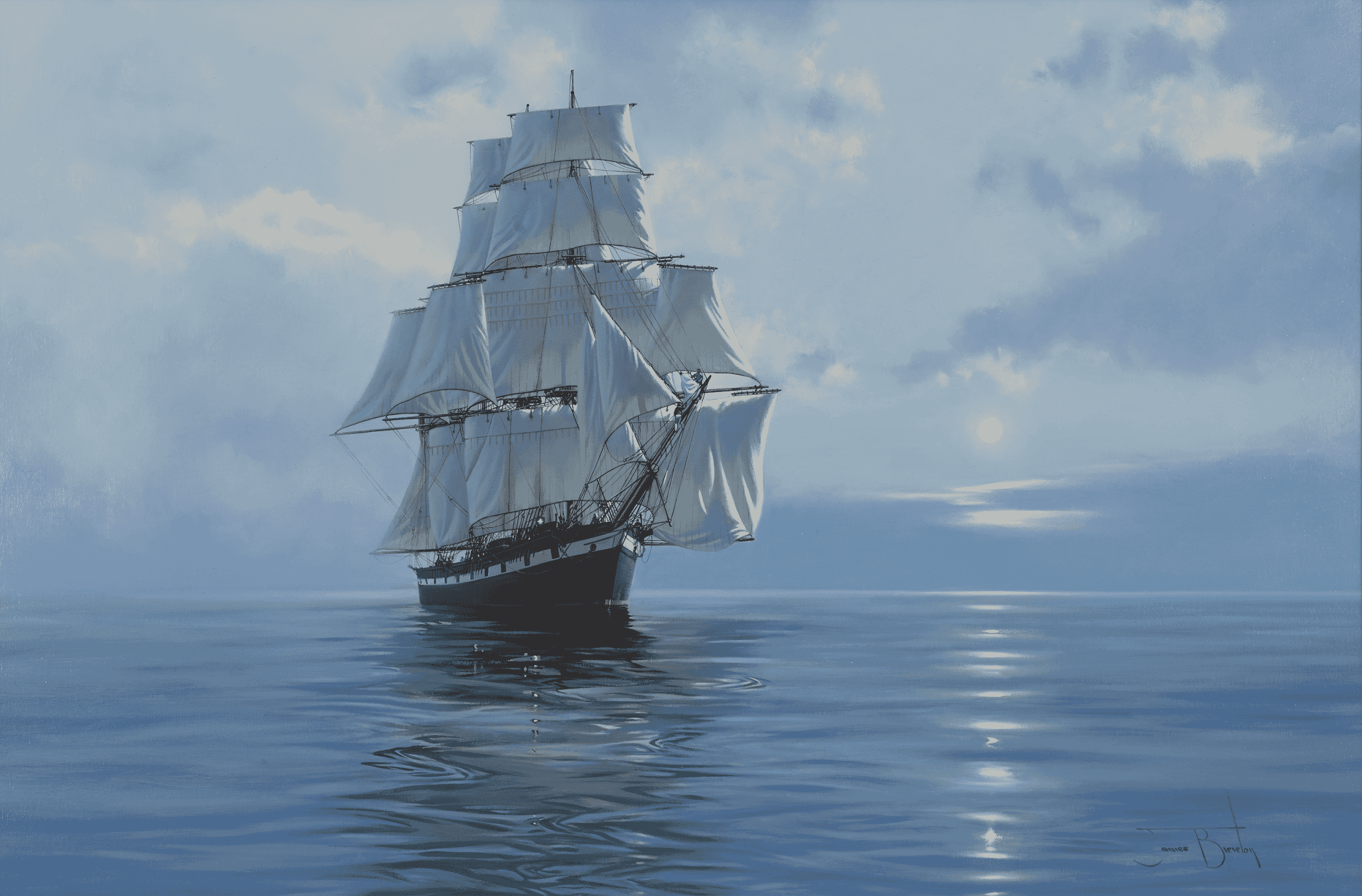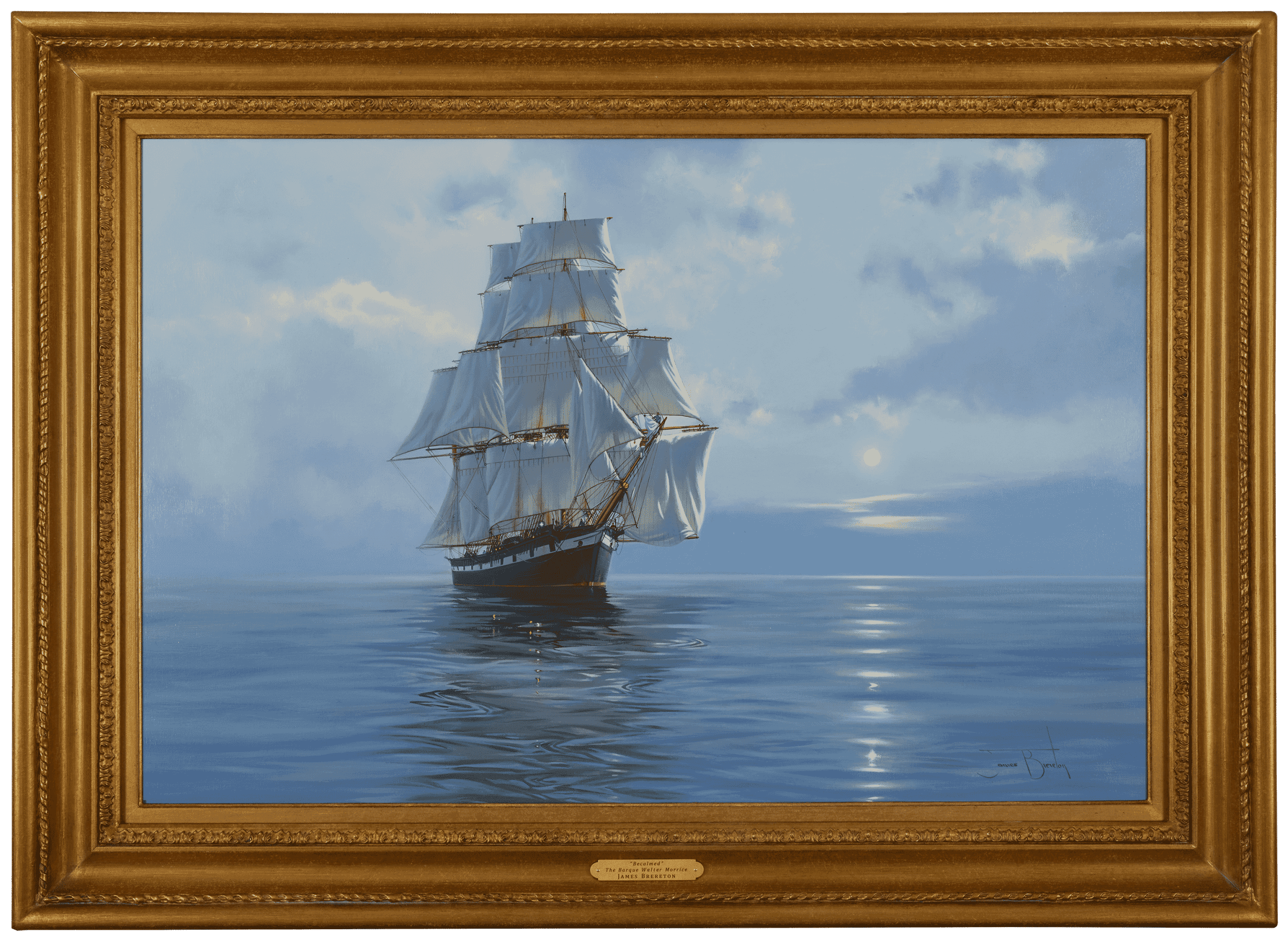 JAMES BRERETON
Born 1954
"The Barque Walter Morrice Becalmed"
In 1847, the barque Walter Morrice was built in South Hylton, Sunderland by Lawson Gales.
With a gross tonnage of 666 tons, she measured 126 feet in length, with a beam of 31 feet and a depth of 21 feet.
First owned and registered by Halkett & Company of London and earmarked for the Australian emigrant trade, she began her career running out to Sydney under Captain Walter Morrice.
However, following the discovery of gold in California and the ensuing frenzy, she transferred to the American Pacific Coast trade to take full advantage of the gold rush.
Thereafter, she sailed regularly to San Francisco, before returning to her original Australian run in the year 1853.
She was subsequently purchased by her Captain, Walter Morrice, who put her in the Indian trade, where she remained until she vanished from the records in the early 1870's.
Signed
Oil on canvas
24 x 36 inches
61 x 92 cms.
Framed Size
32 x 44 inches; 81 x 112 cms.