RECENT SALES & ARCHIVE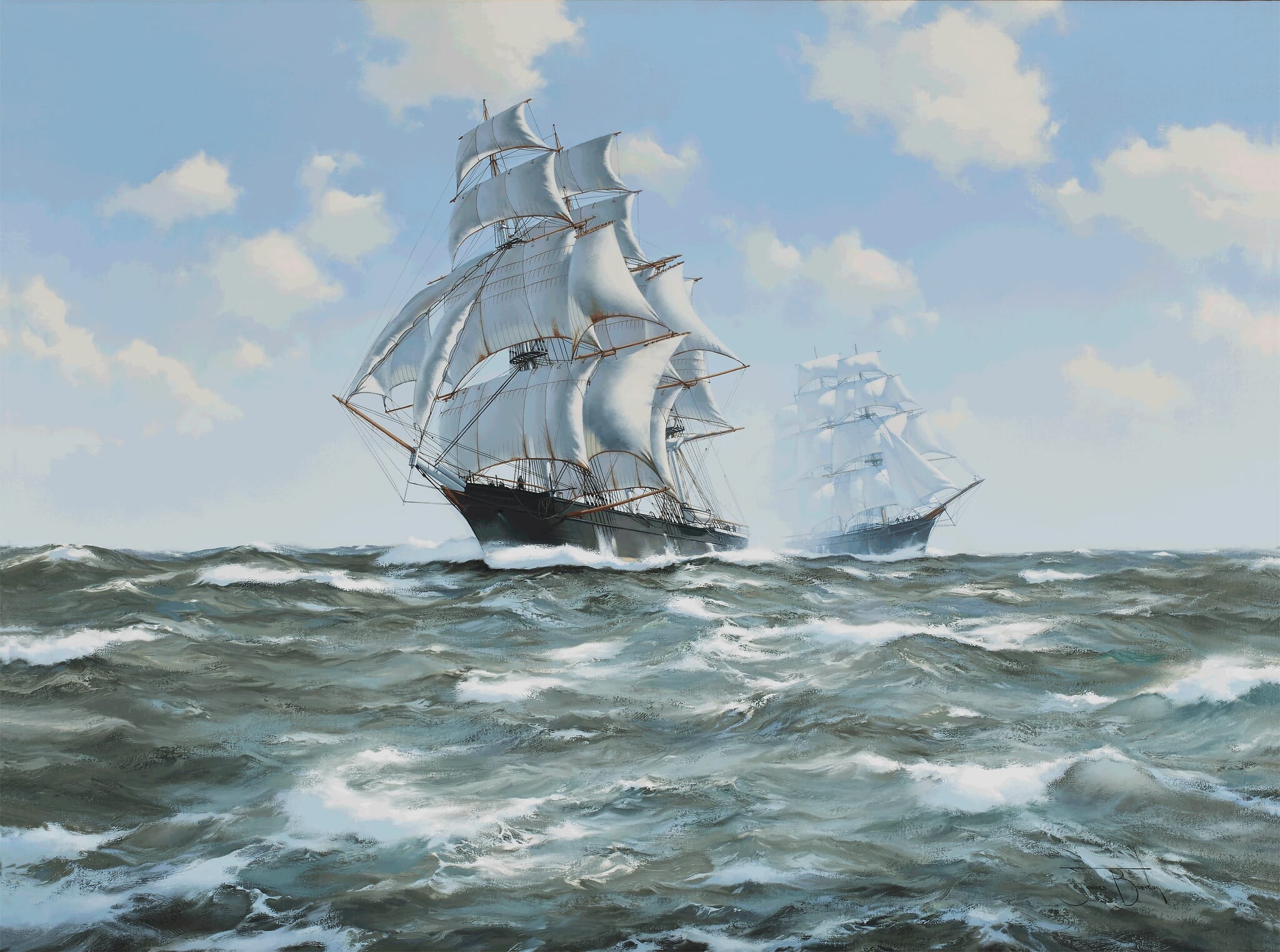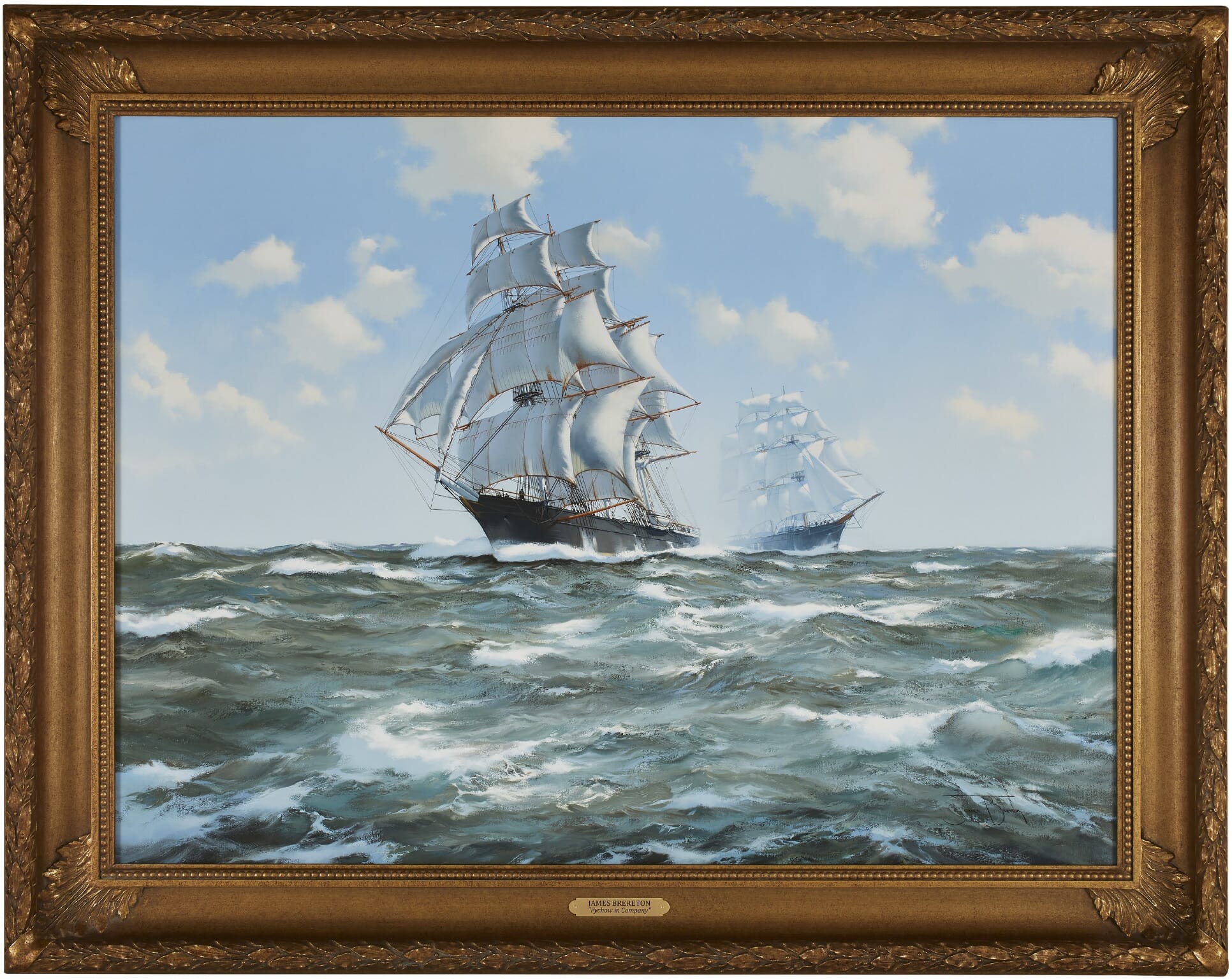 JAMES BRERETON
Born 1954
"The Clipper Fychow in Company"
Built by Alexander Hall & Sons at Aberdeen, Fychow was a medium wooden clipper launched in 1863.
Registered at 710 tons, Fychow measured 180 feet in length with a 31.5 foot beam and cost £15,785.
Although ordered by Duncan Dunbar of London, Dunbar himself died before she was completed and the finished vessel was bought by Gellatly, Hankey & Sewell, also of London.
Whilst no record breaker, Captain Matthews nevertheless brought her home from Shanghai in a perfectly creditable 128 days in her first year (1864) and slightly improved this to 120 days the following season. Withdrawn from the tea trade after these two runs, Fychow disappeared without trace in the North Atlantic in 1867 whilst on passage from New York to London with a cargo of barley.
Signed
Oil on canvas
30 x 40 inches
76 x 101.5 cms.
Framed Size
38 x 48 inches; 96.5 x 122 cms.
SOLD