MARINE PAINTINGS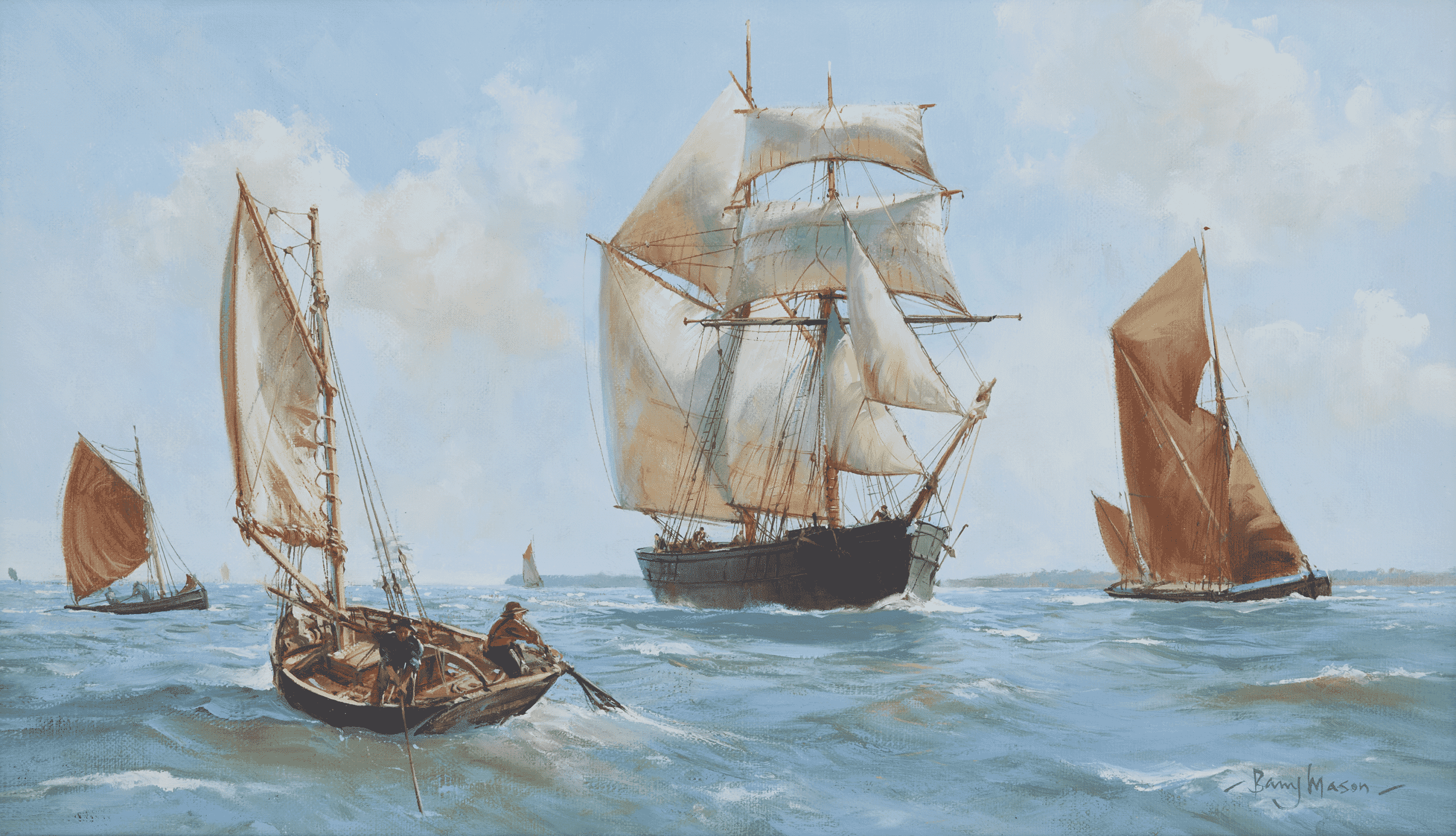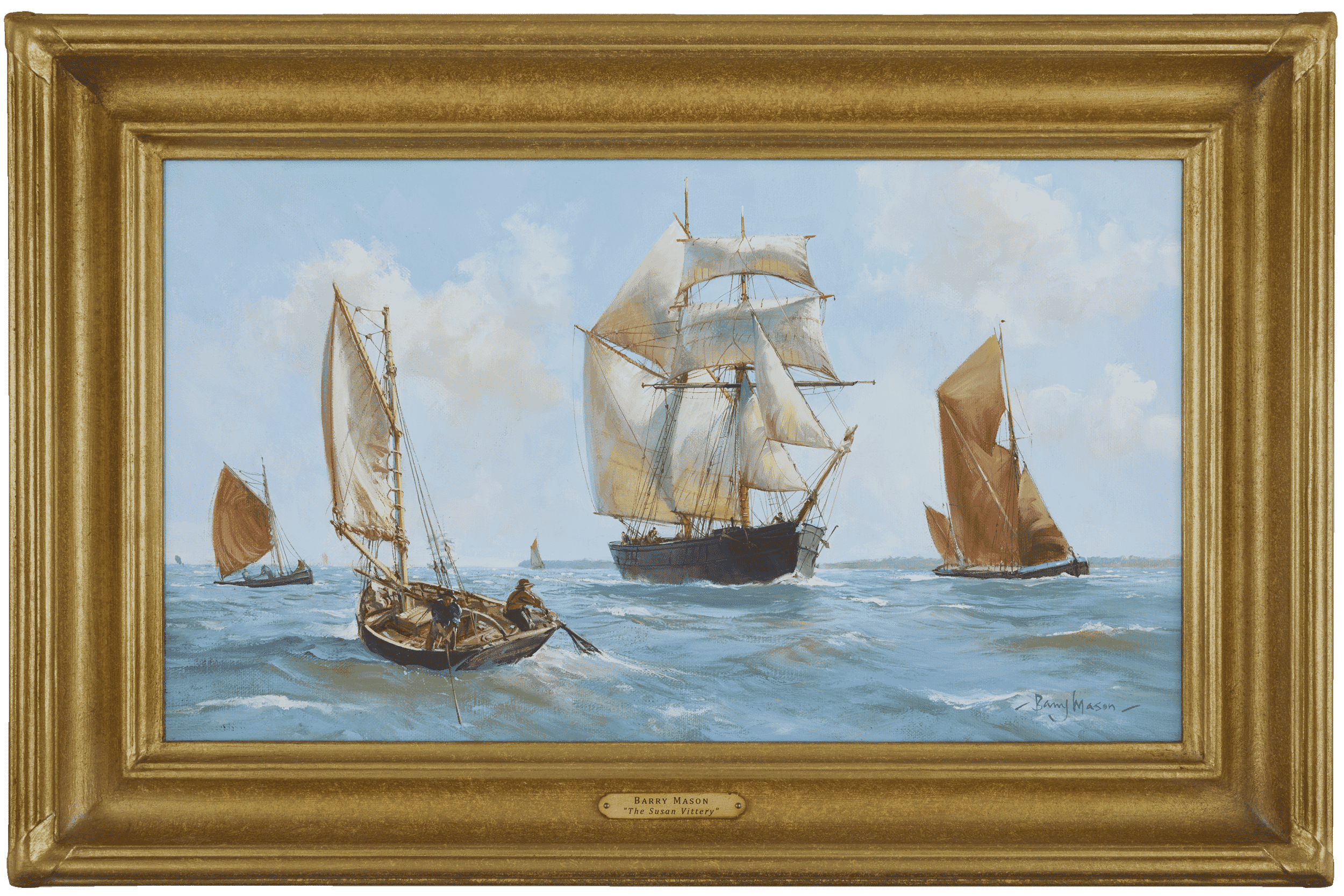 BARRY MASON
Born 1947
"The Fruit Schooner, Susan Vittery, 1870"
Before the age of the steamship, and for a period between the 1840's to the 1880's, a thoroughbred class of fast schooners brought fresh fruit and produce from the Mediterranean and the Azores to Britain.
Many of these little vessels were built in the West Country. These 100-150 ton schooners raced their perishable cargoes every mile to the River Mersey and the River Thames - in days, or a couple of weeks at most!.
The Susan Vittery is shown inbound for Fresh Wharf, just below London Bridge. She was built for the Vittery family of Brixham in 1859 at Dartmouth. Of 130 gross tons, she is shown here in her original two masted rig.
She was re-built in 1918 as a three masted schooner, and re-named "Brooklands" in 1920. She traded throughout the Mediterranean, as well as the deep sea trade to the Caribbean and Newfoundland, before becoming a lowly coastal trader around Britain.
The Susan Vittery had one of the longest trading lives of any sailing ship, before foundering in 1953, shortly after grounding and springing a leak. All on board were saved.
Signed
Oil on canvas
11 x 18 inches
28 x 46 cms.
Framed Size
14.5 x 22 inches; 37 x 56 cms.