MARINE PAINTINGS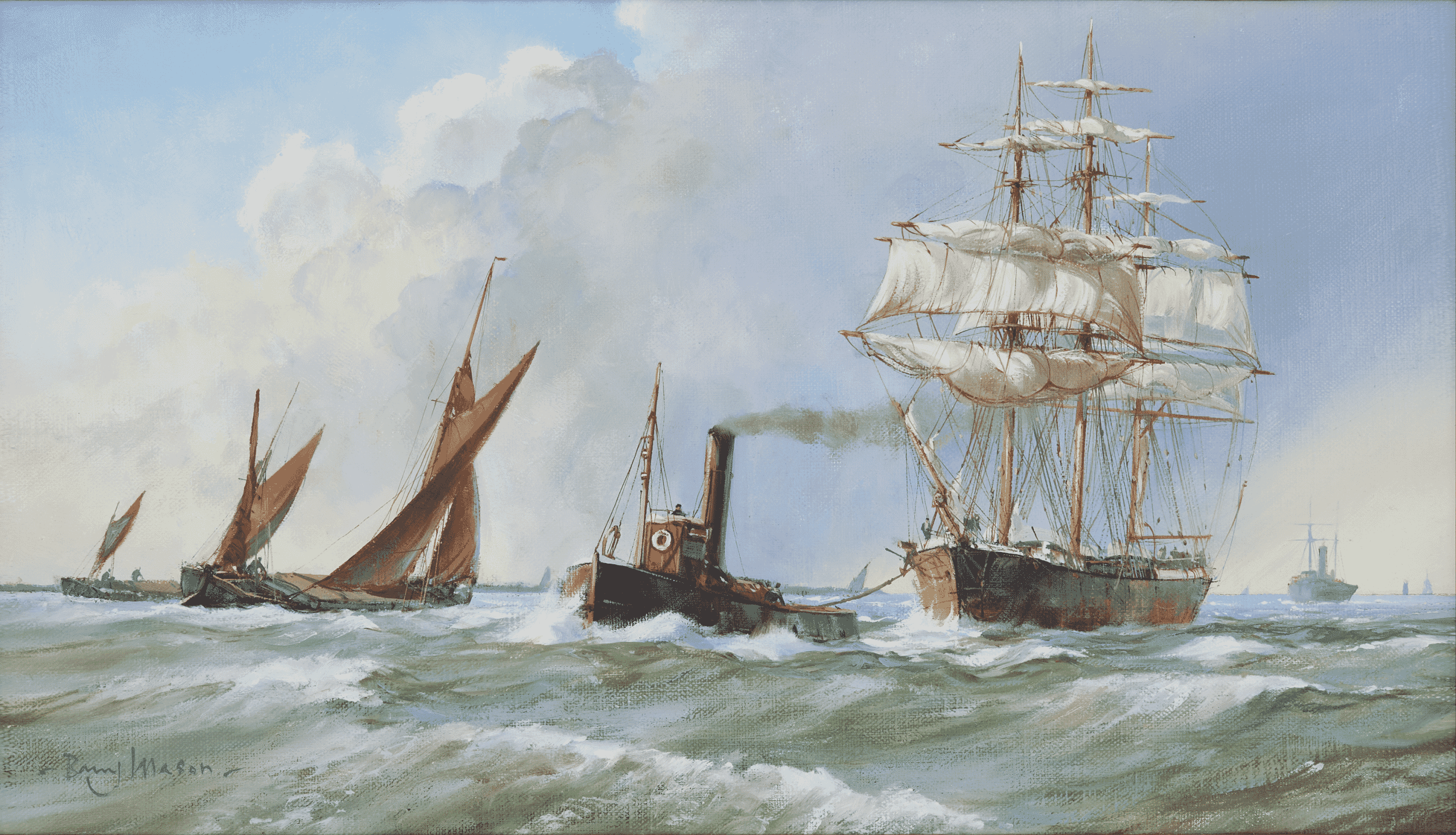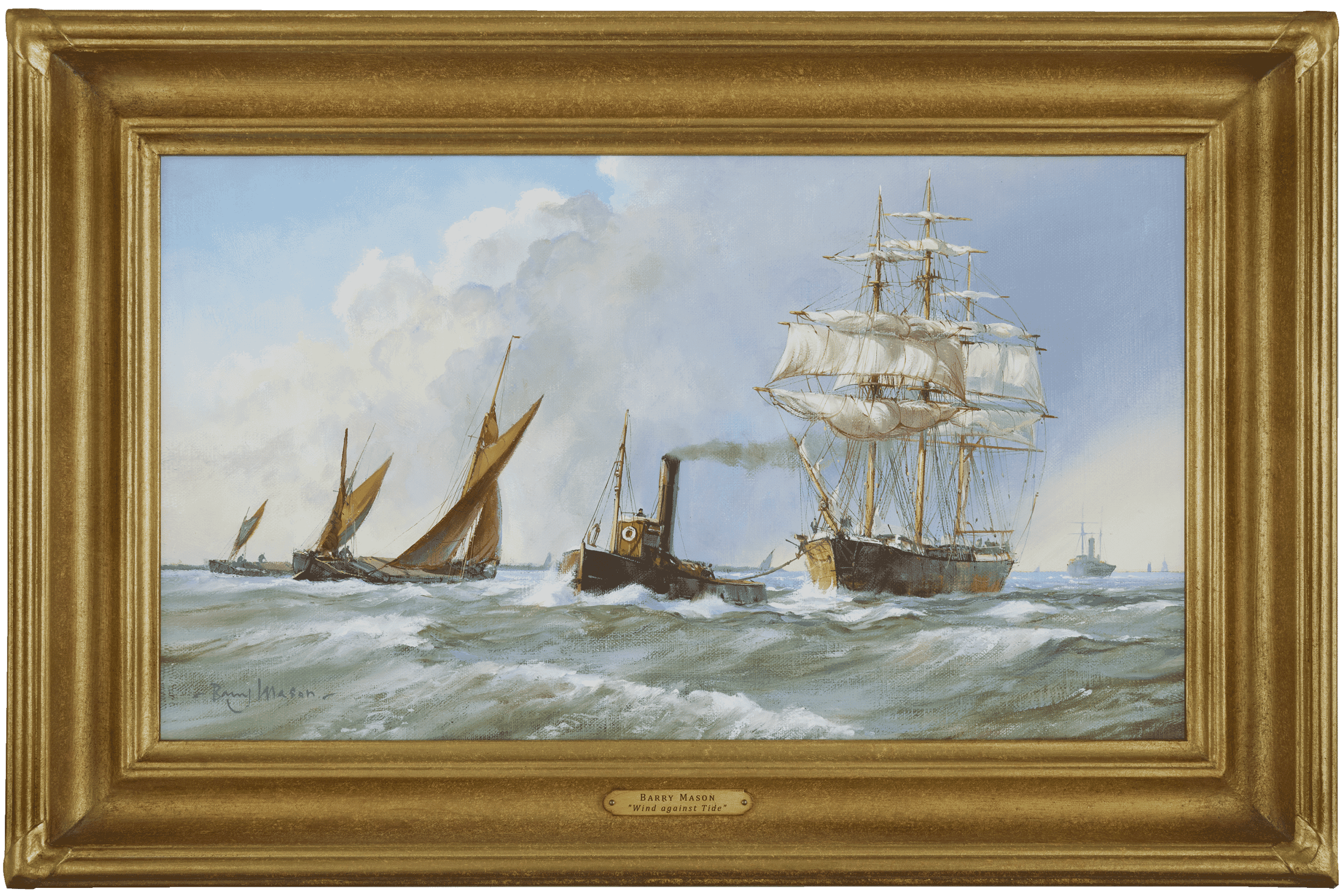 BARRY MASON
Born 1947
"Wind Against the Tide, 1900"
The scene is set on the lower reaches of the River Thames, with an iron square rigger being towed up river by a steam tug, into a squally headwind that is putting a 'chop' onto the flooding tide.
Deep laden and with decks awash,  a pair of spritsail barges override the tide and make progress outward to their East Coast destinations.
Signed
Oil on canvas
11 x 18 inches
28 x 46 cms.
Framed Size
14.5 x 22 inches; 37 x 56 cms.