RECENT SALES & ARCHIVE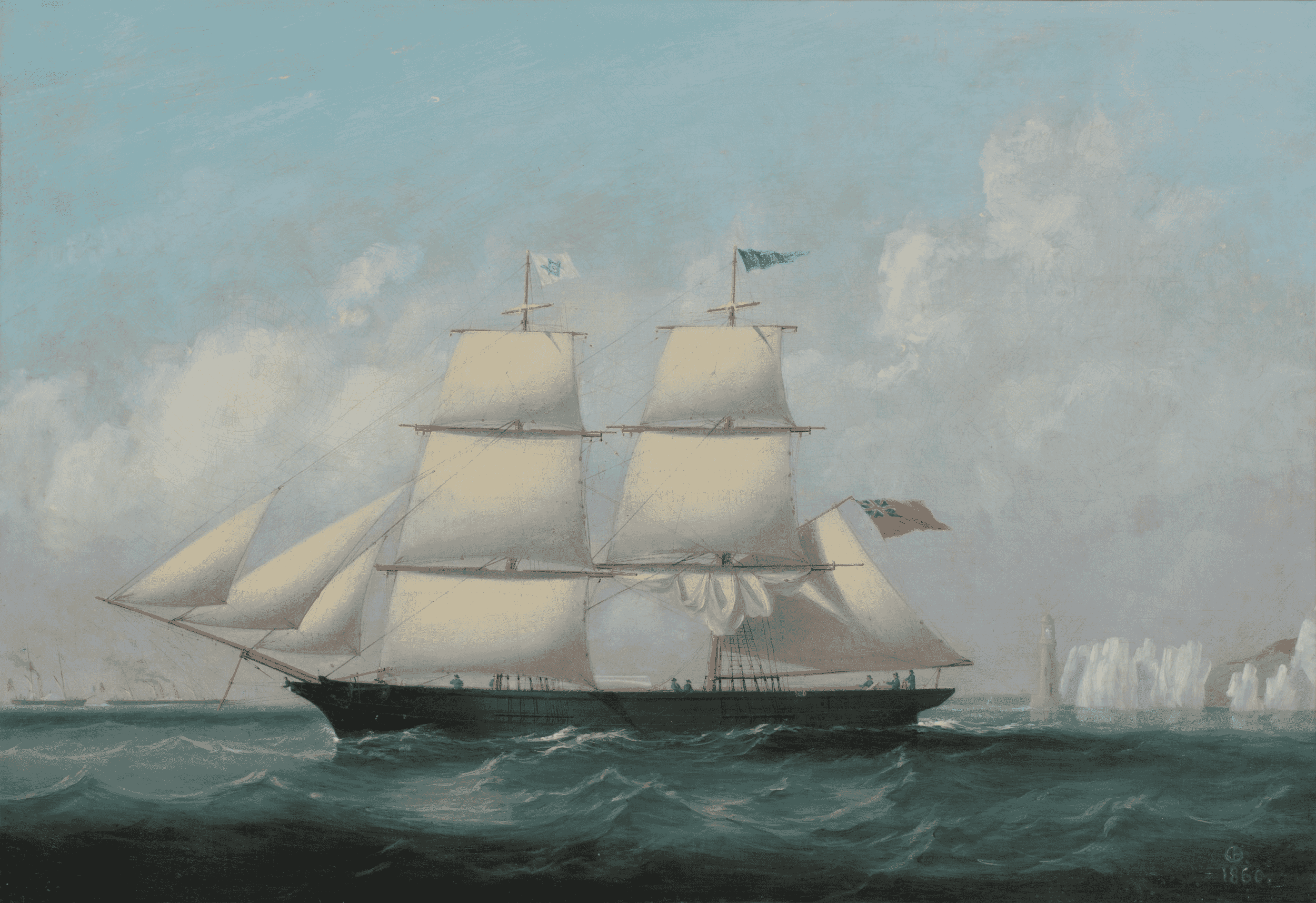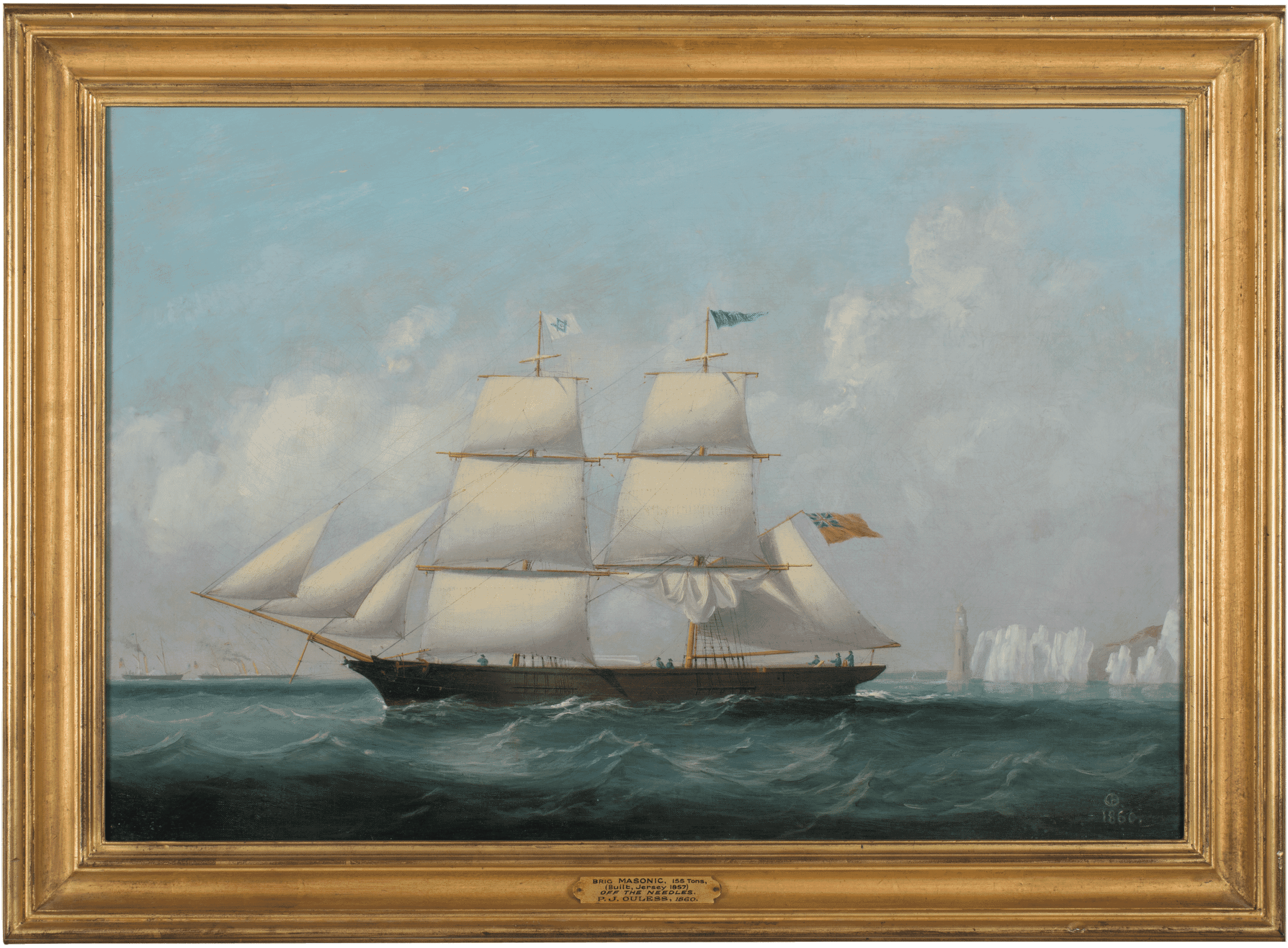 PHILIP JOHN OULESS
1817-1885
"The Jersey Brig Masonic"
This renowned marine painter was born in Jersey on 7th April 1817. Ouless first studied painting in Paris before returning to work as both teacher and painter in his native Jersey. His marine paintings in the main comprised yachting and ships' portraits, many commissioned by Jersey ship owners. He is also known to have depicted the launching of ships as well as scenes of distress and shipwrecks.
As well as marine pictures, he painted portraits and landscapes, and the Barreau Gallery has his "Gorey Races, 1849" as well as "St. Aubyn's Bay", painted in 1875. He also published an album of local views, and illustrated Le Gros' "Mont Orgueil" and Durell's "Picturesque and Historic Guide to Jersey".
Philip John Ouless is well represented in the Museum of St. Helier in Jersey, and the National Maritime Museum in Greewnich has one work by him. He died in New Street, Jersey on 22nd June 1885.
Initially owned by Daniel Le Couteur, the Jersey brig Masonic was built in 1857 by Philip J. Grandin in his yard at First Tower, west of St. Helier.
She was registered at 155 tons, and measured 103 feet in length with a 20 foot beam. Her first master was Captain Godel, and under him she began her career trading from Jersey to South America.
She was sold to W. Griffith of London in 1867, and was put into the African trade by her new owner, where she remained until the early 1870's.
Sold around 1873 to another London owner, G. H. Gann, Masonic subsequently began running to Ascension Island until disappearing from record around 1883.
Signed
Oil on canvas
24 x 36 inches
61 x 91.5 cms.
Provenance
Private Collection
SOLD