RECENT SALES & ARCHIVE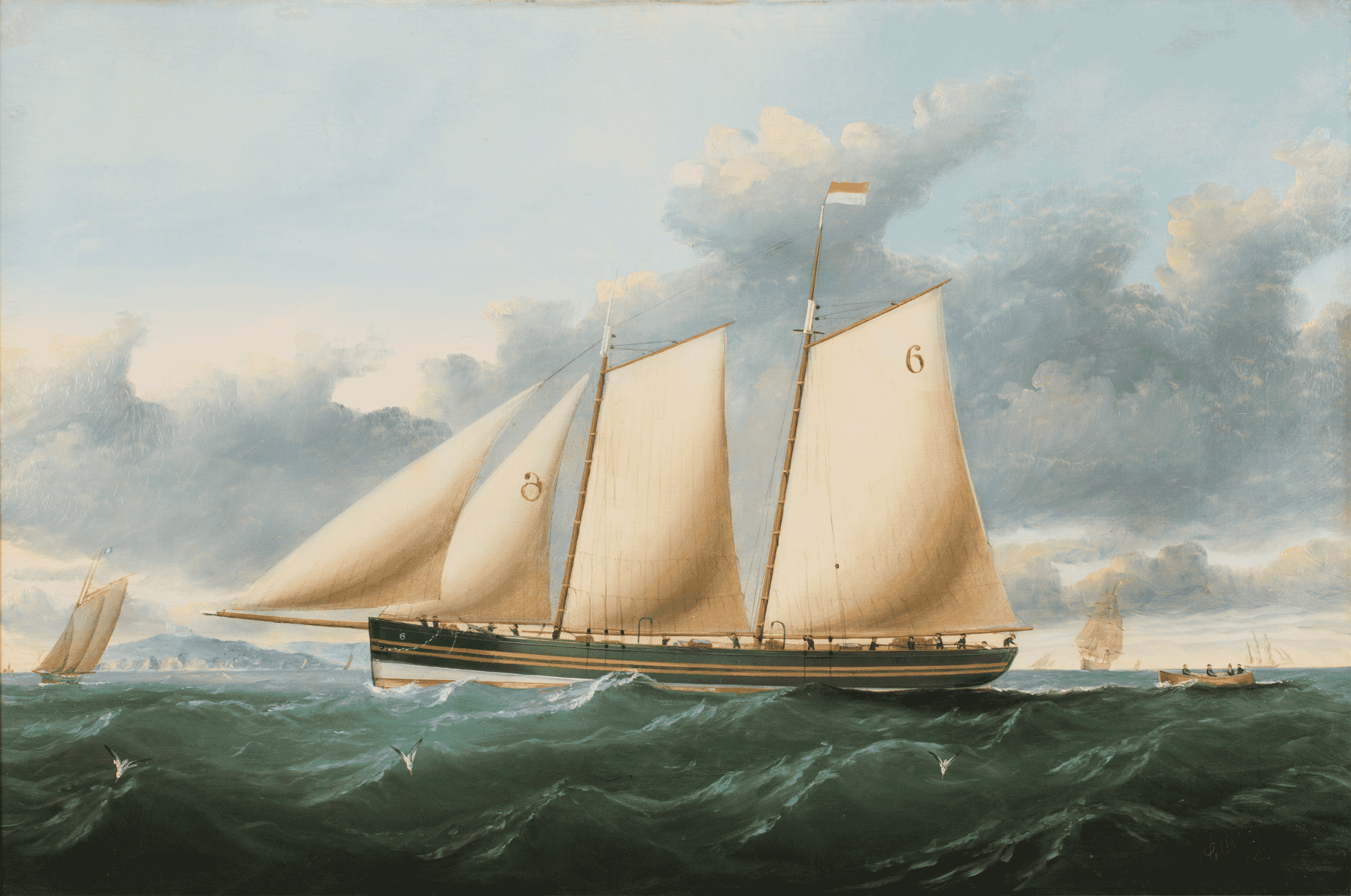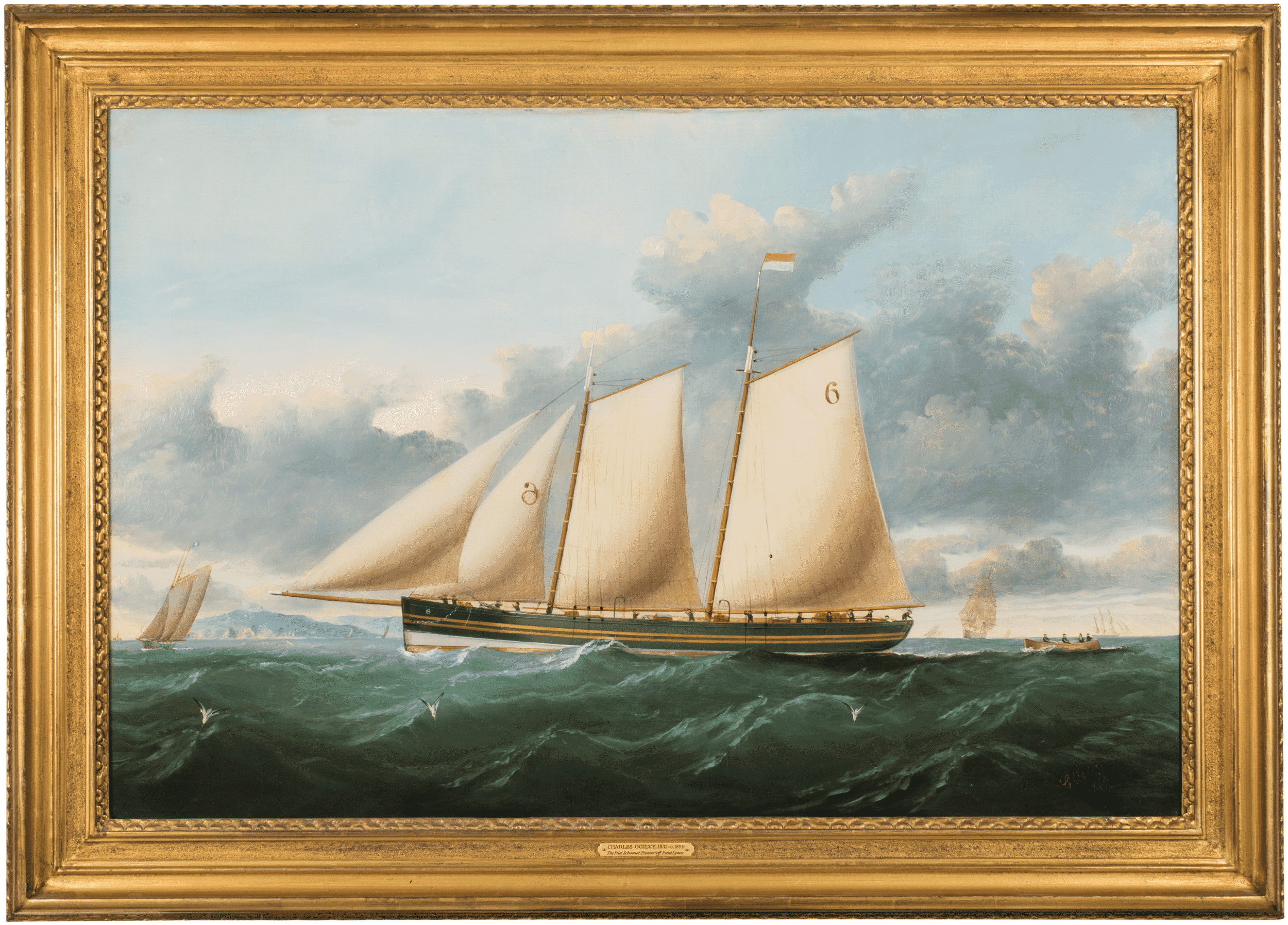 CHARLES OGILVY
1832-1918
"The Pilot Schooner No.6, Pioneer off Point Lynas, Anglesey"
The pilot schooner number six, Pioneer was built by W.Buckley Jones of Liverpool in 1852.
She registered 53 gross tons and measured 68 feet in length with a 15.7 feet beam and 7.6 feet depth of hold. Pioneer was the first schooner rigged vessel employed in the Liverpool pilot service and was known as the pride of the Liverpool pilot boat fleet. Many senior pilots of the time served their apprenticeships on the schooner over the course of her 27 year career, working between the Mersey Bar and Point Lynas in Anglesey.
In 1879 the wooden schooner was retired and gave way to a new steel built schooner S.R.Graves. Pioneer was sold by her owners Japp and Kirby to French interests in Dakar. Departing at 5.00 a.m. on 29th December 1879 she left Liverpool with a crew of seven including Captain D.S.Forbes of Tacoma, Washington. After several days of foul winter weather Pioneer reached calmer waters and eventually made Dakar harbour 25 days out. Unfortunately, she came to grief shortly after being taken over by her new owners
Charles Ogilvy was born in Liverpool in 1832. First recorded as a plumber in the 1851 census he does not appear in any other record until Gore's Liverpool Directory in 1868, where he is listed as a marine artist living in Everton. He appears only sporadically in local directories over the next fifteen years and it is probable that he was a seafarer as well as an artist. About a quarter of his paintings depict pilot boats as the principal subject and he may well have had some connection with the service. Of his known paintings the dated ones are between 1863 and 1886. Some of his best works are of American clipper ships and approach the quality of his fellow Liverpool marine artist Samuel Walters (1811-1882).
In Ogilvy's later years he retired from marine painting and became a painter and decorator. He had a large family of nine children to support, three of whom predeceased him, and he clearly needed sources of income other than marine painting could provide. In the 1911 census he and his wife Mary Ann were living in Gloucester Road, Bootle before moving to the Liverpool suburb of West Derby, where Ogilvy died on 24th November, 1918 at the age of 87.
Examples of Charles Ogilvy's works are in the Merseyside Maritime Museum and the Mystic Seaport Museum in Mystic, Connecticut.
Signed and dated 1868
Oil on canvas
24 x 36 inches
61 x 91.5 cms.
Provenance
Private Collection
SOLD