RECENT SALES & ARCHIVE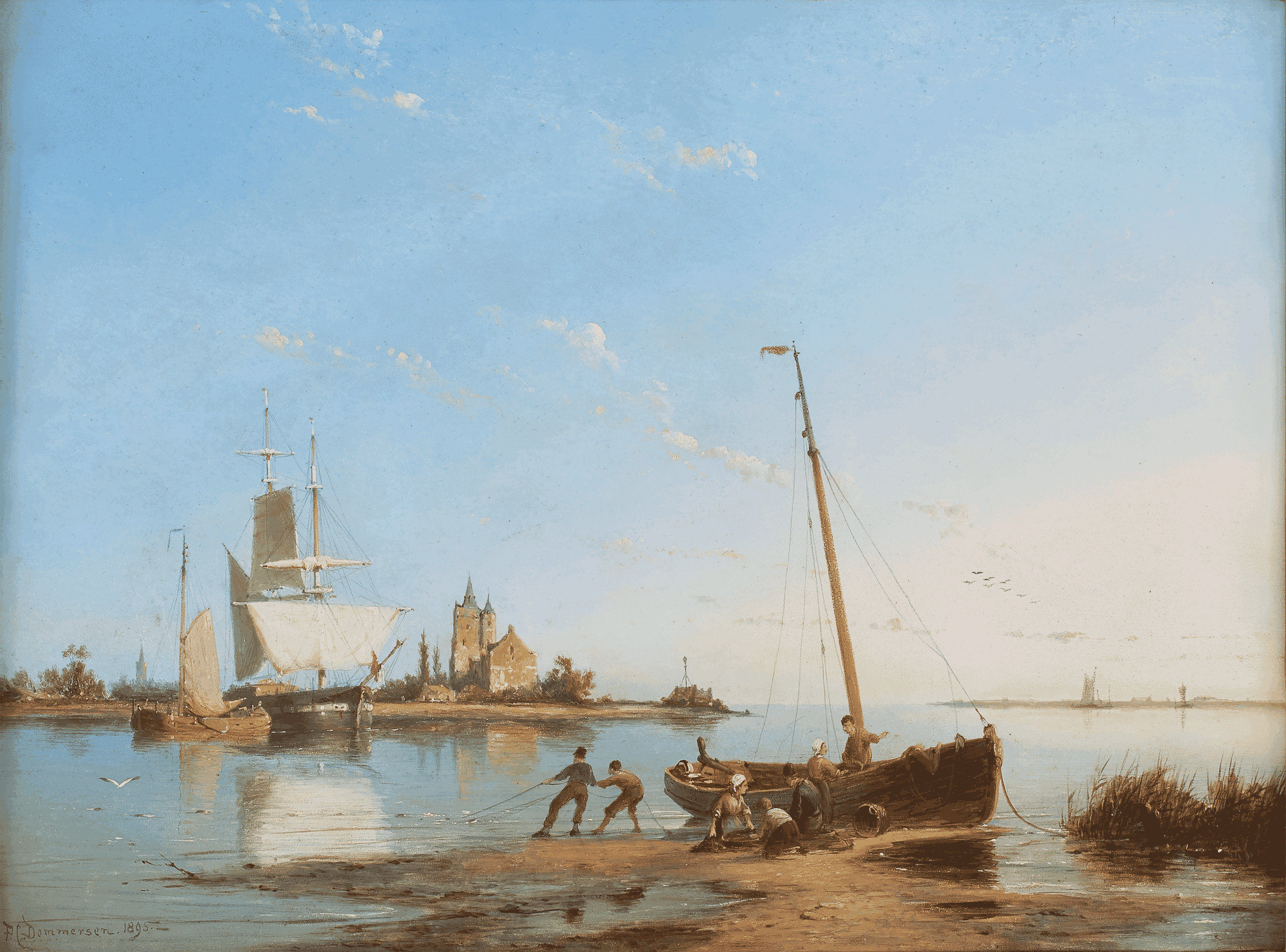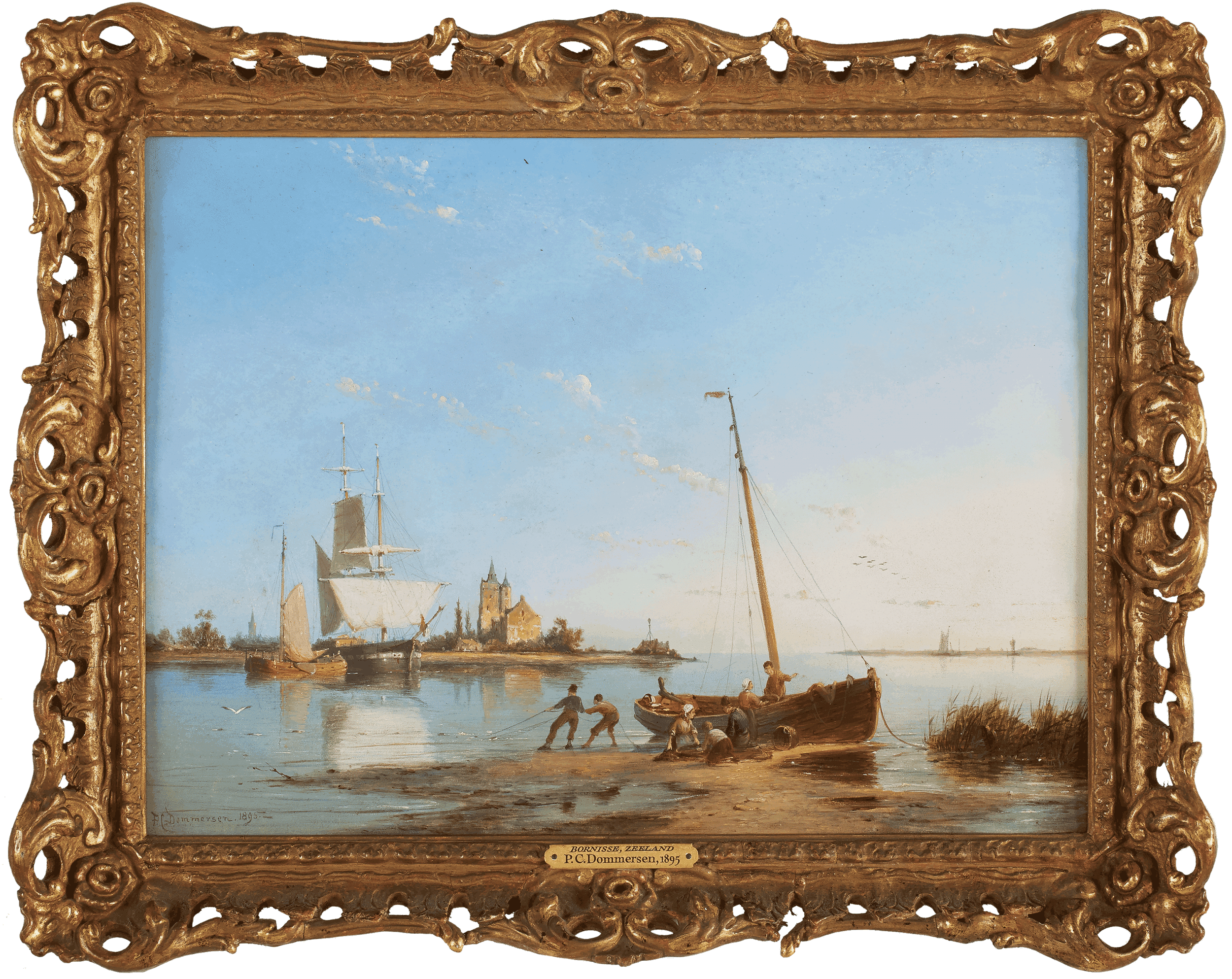 PETER CORNELIS DOMMERSEN
1834-1908
"View of Bornisse, Zeeland"
Pieter Cornelis Dommersen and his family were originally from Utrecht in Holland, where they went by the name of "Dommershuizen".
Pieter was born on 6 December, 1834 the illegitimate son of Cornelia Dommershuizen, and brother of the also illegitimate artist Cornelis Christiaan Dommersen..
He moved from Holland to England during the second half of the nineteenth century, and it was at this time that the family name of Dommershuisen became anglicized to "Dommersen". He is also recorded in the Dutch dictionary of painters, "Nederlandse Beeldende Kunstnaars, 1750-1950"" by Pieter A. Scheen, as having lived in Brussells between 1877 and 1882.
Pieter Dommersen came from a highly artistic family - his brother Christian C Dommersen, (fl. 1860-1890) was a marine painter, and his son William Raymond Dommersen became well known also for his colourful and decorative paintings of Dutch waterways and fishing boats.
P.C. Dommersen travelled extensively around Europe on painting tours, visiting Belgium, Holland and France, as well as America. He was often accompanied by his son, and a similarity can be seen in their treatment of figures, though the father was by far the superior painter.
He is most famous for his marine subjects and his street scenes. His works show excellent composition and depth, and he captures movement and atmosphere exquisitely.
From 1853 to 1882 he exhibited paintings at the Hague, Amsterdam and Rotterdam, showing his trademark subjects of river and harbour scenes, fishing boats, shipwrecks, beach scenes and town scenes set in locations such as Dordrecht and Bamberg.
He is recorded as having exhibited in London between 1865 and 1878, showing works at the Royal Academy and the Royal Society of British Artists at Suffolk Street. He also showed two paintings at the British Institution in 1865, these entitled "Calm" and "Sunset at Scheveningen, Holland". His studio address was given as No.2 Angel Court in the City of London.
Pieter Cornelis Dommersen died at Hexham , Northumberland in 1918.
Signed and dated 1895
Oil on panel
11.75 x 15.75 inches
30 x 40 cms.
Provenance
N.R.Omell, Marine Exhibition 1982, no.39
One of a Pair