RECENT SALES & ARCHIVE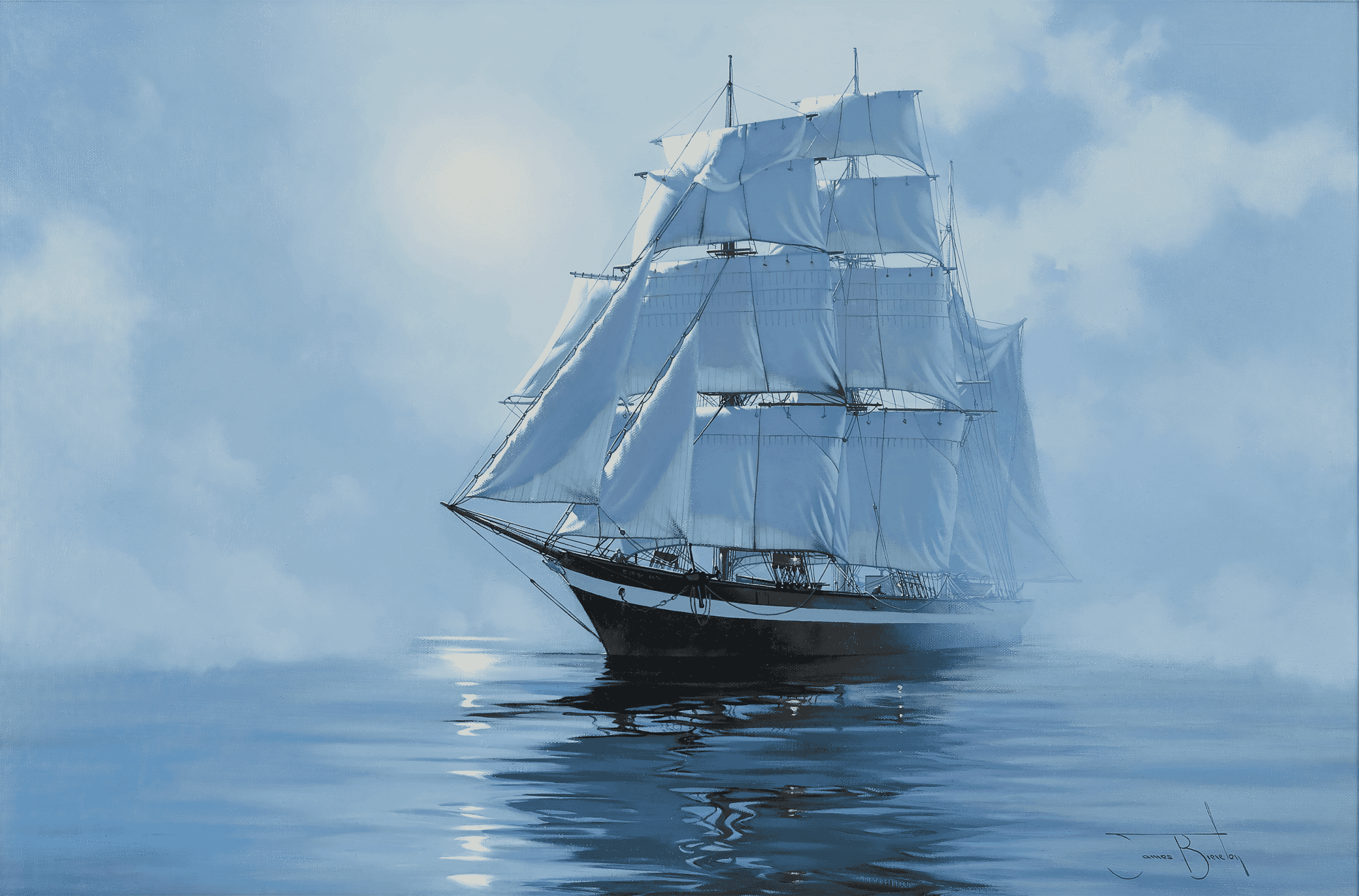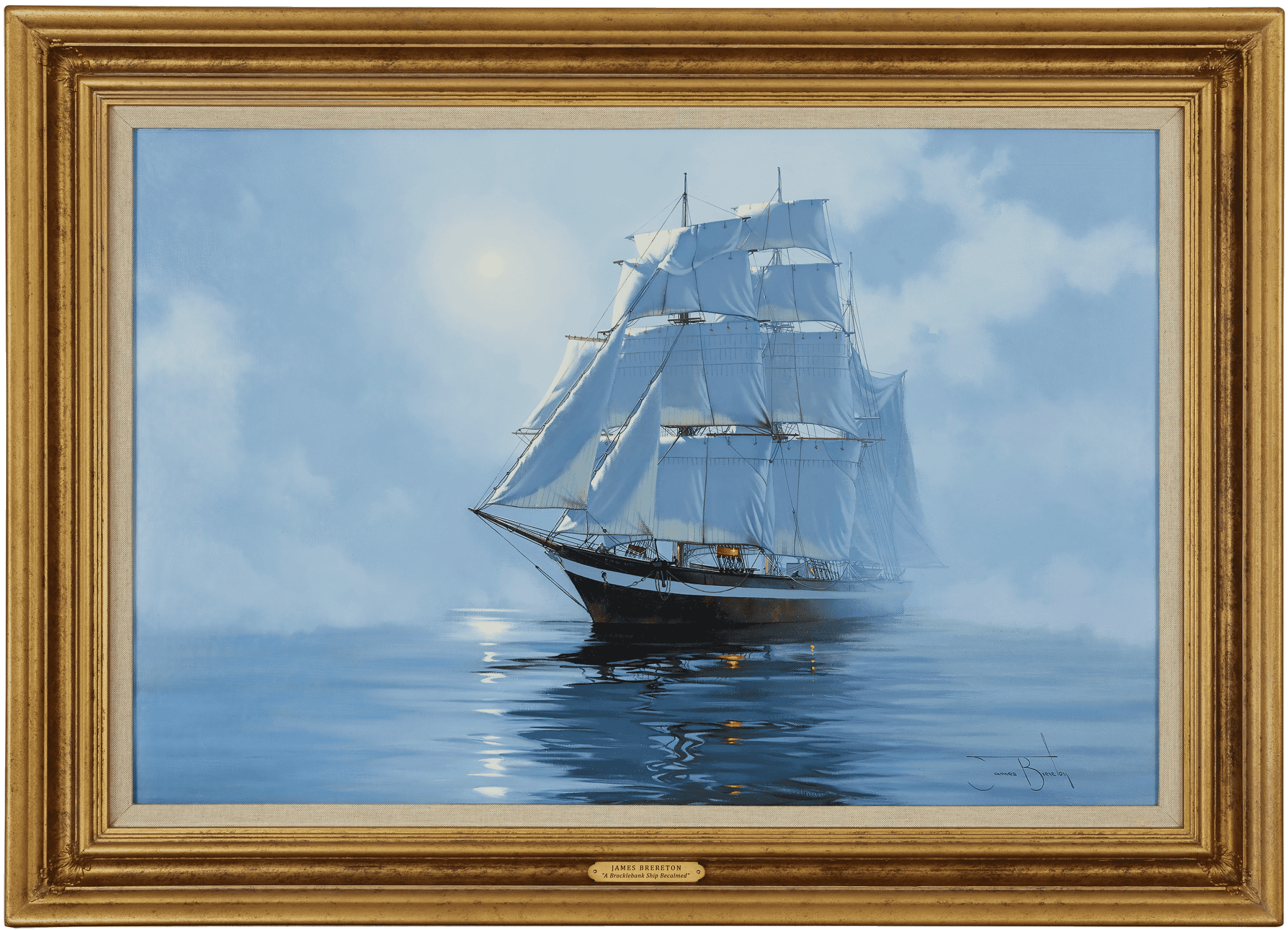 JAMES BRERETON
Born 1954
"A Brocklebank Ship Becalmed"
Founded in 1801 as Thomas and Jonathan Brocklebank of Whitehaven, the Brocklebank Line traded mostly with coal.
With the abolition of the Honourable East India Company's trading monopoly to India in 1813, Brocklebank now entered the India trade, which became its main sphere of operation, although the company also traded to South and North America as well as the West and East Indies.
In 1819, the company moved from Whitehaven to Liverpool, which now became its port of termination. A London to China Treaty Ports service began in 1858 and the regular services to Brazil ceased in 1860.
Despite the Suez Canal having opened in 1869, Brocklebanks continued for a further thirty years to operate their sailing ships to India via the Cape.
Its first steamship was built in 1889, with her traditional sailing ships still being operated until 1901.
In 1906, Brocklebank invested in the Shire Line (owned by David Jenkins & Co.), whereby they transferred five of their ships to Shires which ran sailings to Japan.
Jenkins was bought out in 1907 by the Royal Mail Steam Packet Company, who now became partners with Brocklebank and in 1911 purchased the remainder of the shares in the Shire Line. That same year, Brocklebank sold its shares to members of the Cunard board of directors, with Cunard also acquiring Anchor Line - and Anchor-Brocklebank Limited was now formed.
During World War II, the company were to lose many vessels and by 1945 they owned a mere eleven ships. Further problems arose with the independence and partition of India and Pakistan in 1947, which additionally brought stringent trading regulations from both countries . The result was that Brocklebank's trade to this region was halved.
The closure of the Suez Canal from June 1967 to January 1971 following the Israeli-Egyptian War meant that the ships were forced to make a five thousand mile detour each way round the Cape of Good Hope; and this, together with the streamlining of containerisation ultimately led to the demise of Brocklebank's trade with India.
In 1968, Cunard-Brocklebank Limited was formed and their ships were pooled between the two companies. However, financial losses escalated and the last two Brocklebank- liveried ships were finally sold in 1983 and the company ceased.
Signed
Oil on canvasbord
20 x 30 inches
51 x 76 cms.
Framed Size
26 x 36 inches; 66 x 91.5 cms.
SOLD