LANDSCAPE PAINTINGS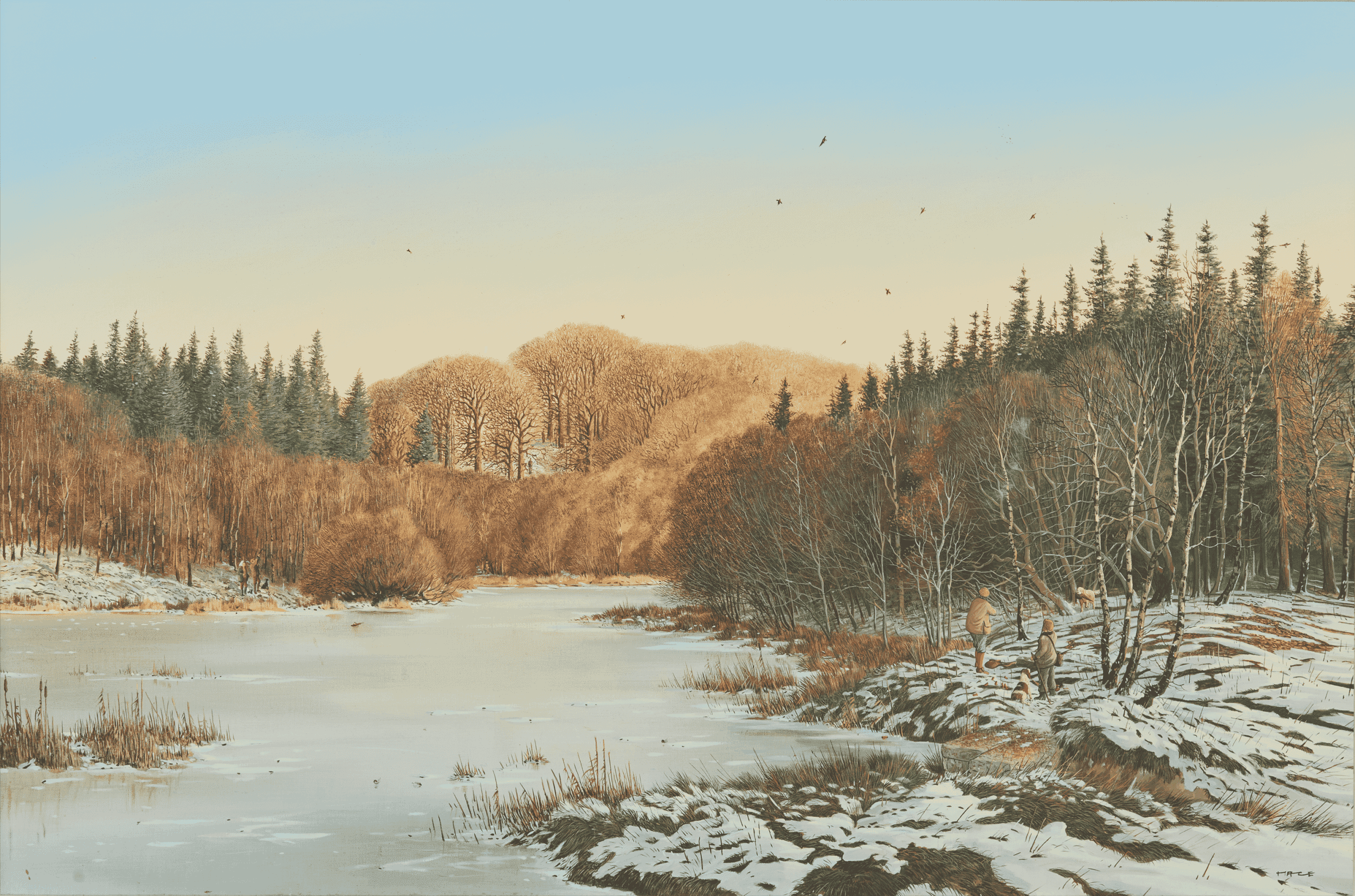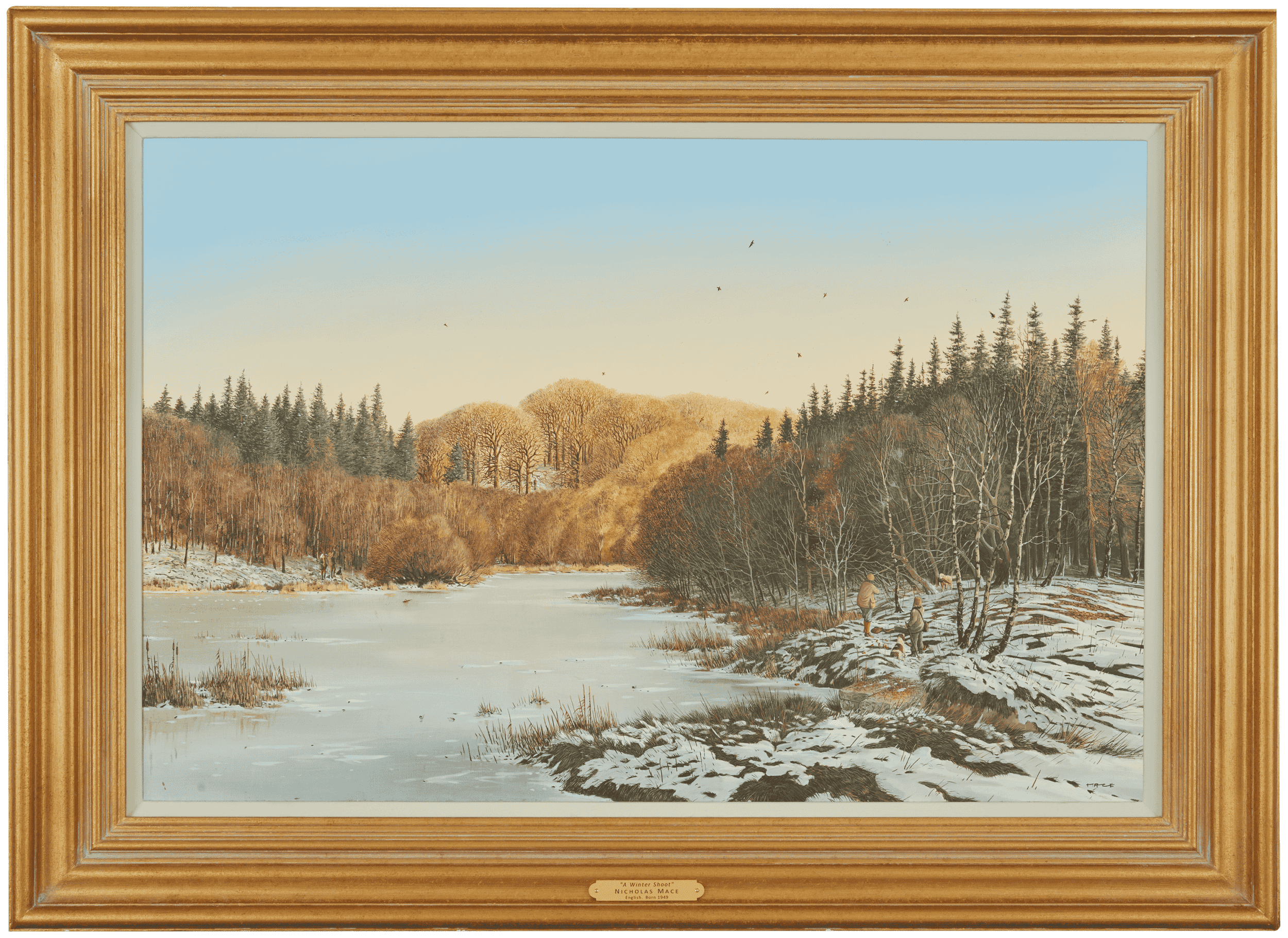 NICHOLAS MACE
Born 1949
"A Winter Shoot"
Born in London in 1949, Dorset-based Nicholas "Nick" Mace has always been fascinated by and dedicated to wildlife and field sports.
Entirely self-taught, he started painting in his teens, and by the age of fifteen he was already selling his pictures in open-air shows in London.
Nick started work as a designer in a commercial art studio, later opting out of the commercial world to devote himself full-time to his painting. 
He is deeply involved with field sports, game management and conservation, and this dedicated first-hand knowledge is self-evident in the minute attention to detail which is evident in his works. 
His works having  been exhibited at the British Game Fair since 1972, and his paintings grace collections in both Britain and the United States.
Signed
Oil on canvas
20 x 30 inches
51 x 76 cms.
Framed Size
27 x 37 inches; 68.5 x 94 cms.