RECENT SALES & ARCHIVE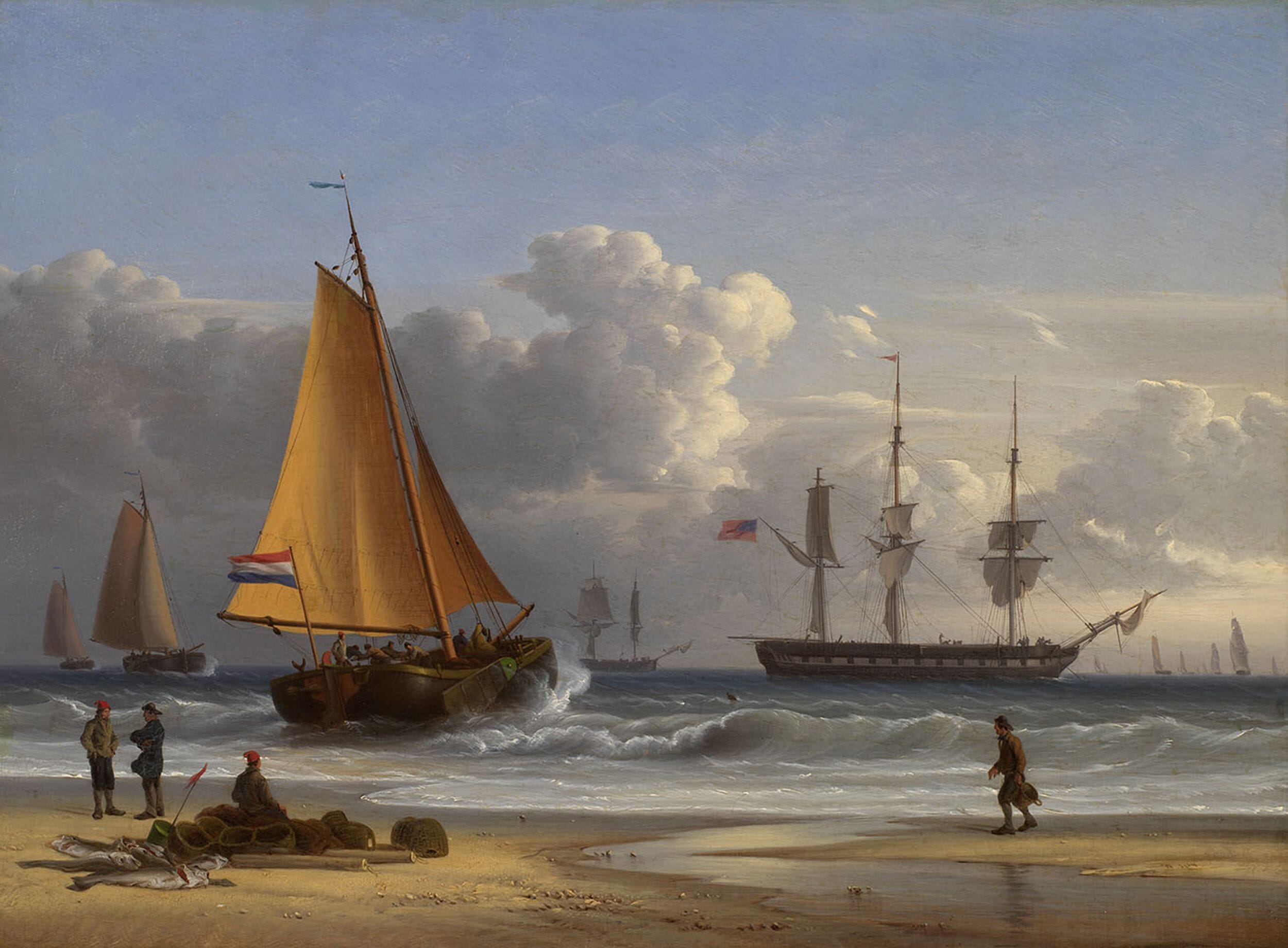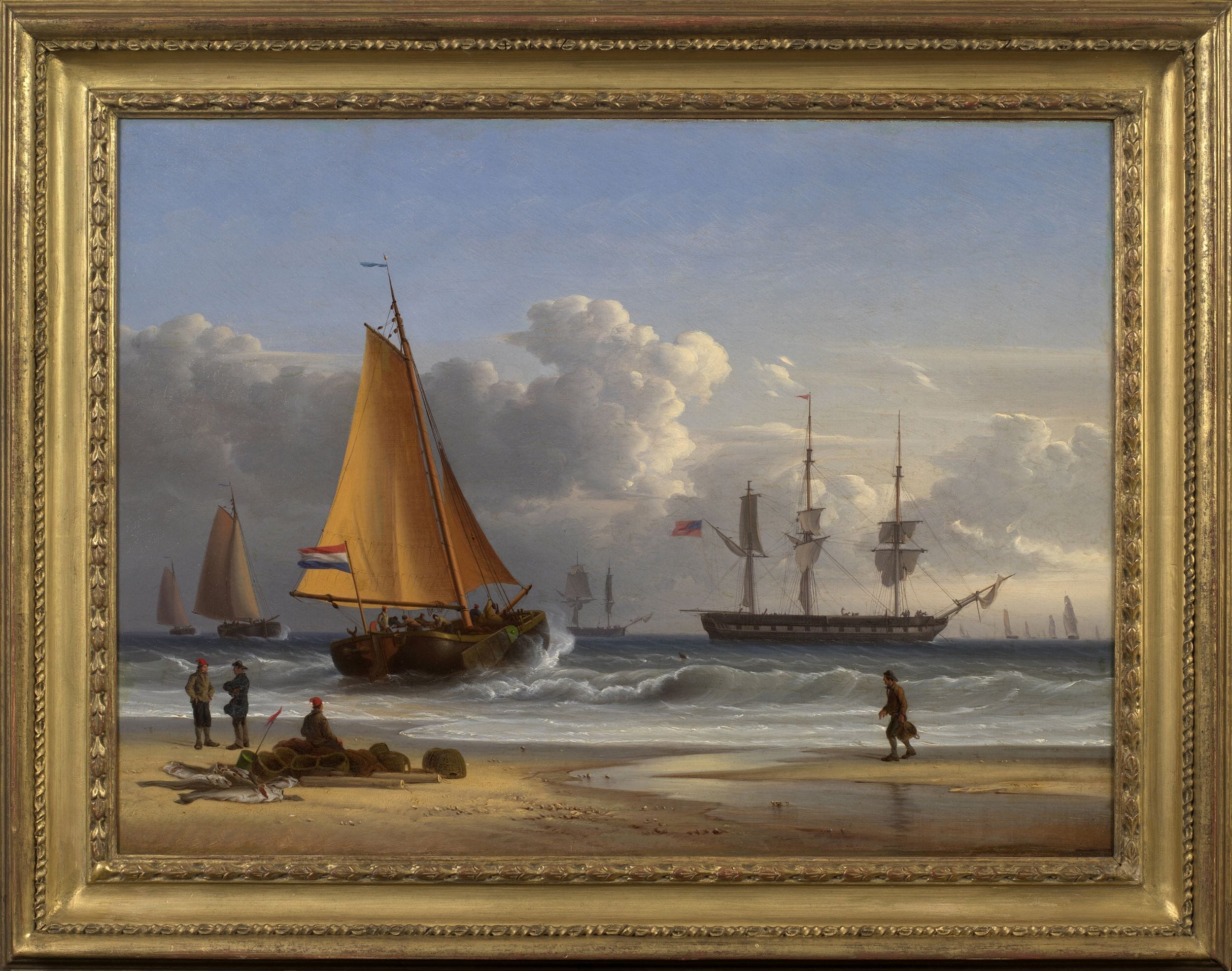 WILLIAM JOY
1803-1860
"Bringing in the Catch"
William Joy was born on 4 November 1803 at Great Yarmouth in Norfolk. His brother was John Cantiloe Joy (1806-1859), and together these two marine artists were known in the art circles of the day as "The Brothers Joy".
The Barrack Master at Yarmouth, a Captain G.W.Manby allowed them the use of a room for a studio in the Royal Hospital at Great Yarmouth, and here they were able to study and record the passing ships.
In 1830 William and his brother John moved to London, assisted in no small way by the patronage of John Nevill, the Third Earl of Abergavenny and Chaplain to the Prince Regent. They soon drew a loyal following and their reputation flourished. They were commissioned by such notable patrons as Admiral Sir Charles Cunningham and Sir Jahleel Brenton, amongst others. William's first exhibited maritime painting at the British Institution was in 1823, with a further work in 1845. He exhibited at the Royal Academy in 1824 and 1832.
He also exhibited two nautical paintings in 1827 and 1851 at the Royal Society of British Artists in Suffolk Street. The year 1851 saw William living in with his brother and elder sister Caroline in London. The brothers spent their last years working in Chichester, Suffolk. Both artists died within a short time of one another. John was the first to pass away on 9 August 1859.
William Joy's work is represented in the London collections of the Victoria and Albert and National Maritime museums, as well as the City Art Gallery in Birmingham.
Signed
Oil on canvas
17 x 23 inches
43 x 58.5 cms
Framed Size
23 x 29 inches; 58.5 x 74 cms.
SOLD